Kitchen
conversion
in
two
ways
by
Ms
Andrea
Sallak
Ms Andrea Sallak shows her interior design plans how to convert an inadequately arranged kitchen.
"It always fills me pride and satisfaction to bring out the best in a wrongly featured apartment,
particularly when two equivalent solutions are feasible. In this case we aimed to transform
an awkward kitchen to a hands-on and functional one."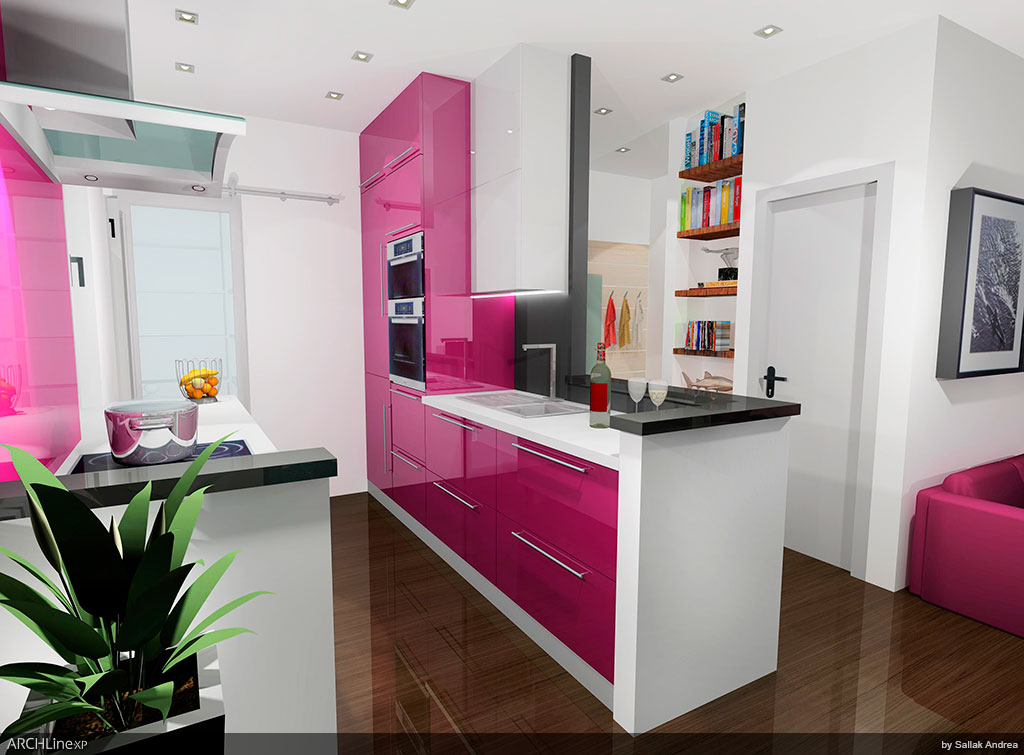 Ms Andrea Sallak talks about the conversion and plans:
Unfortunately it happens to many people that after purchasing a desired apartment and living there for a little while,
it turns out that some rooms are not functioning well, the layout does not really suits to the lifestyle of the family.
( it is worth consulting with an expert before the bargain )
In this apartment the most important room is the kitchen-dining area which leaves a great deal to be desired.
The cooking area is right next to the main entrance, its basic features make very difficult to arrange a proper layout.
The kitchen and the hallway is opened into one area because of the light conditions.
The remaining wall is broken by the window and the pantry.
The lack of better the dining table was placed behind the entrance door and the dining chairs cannot fit here even well.
So the owner decided to go ahead with the conversion..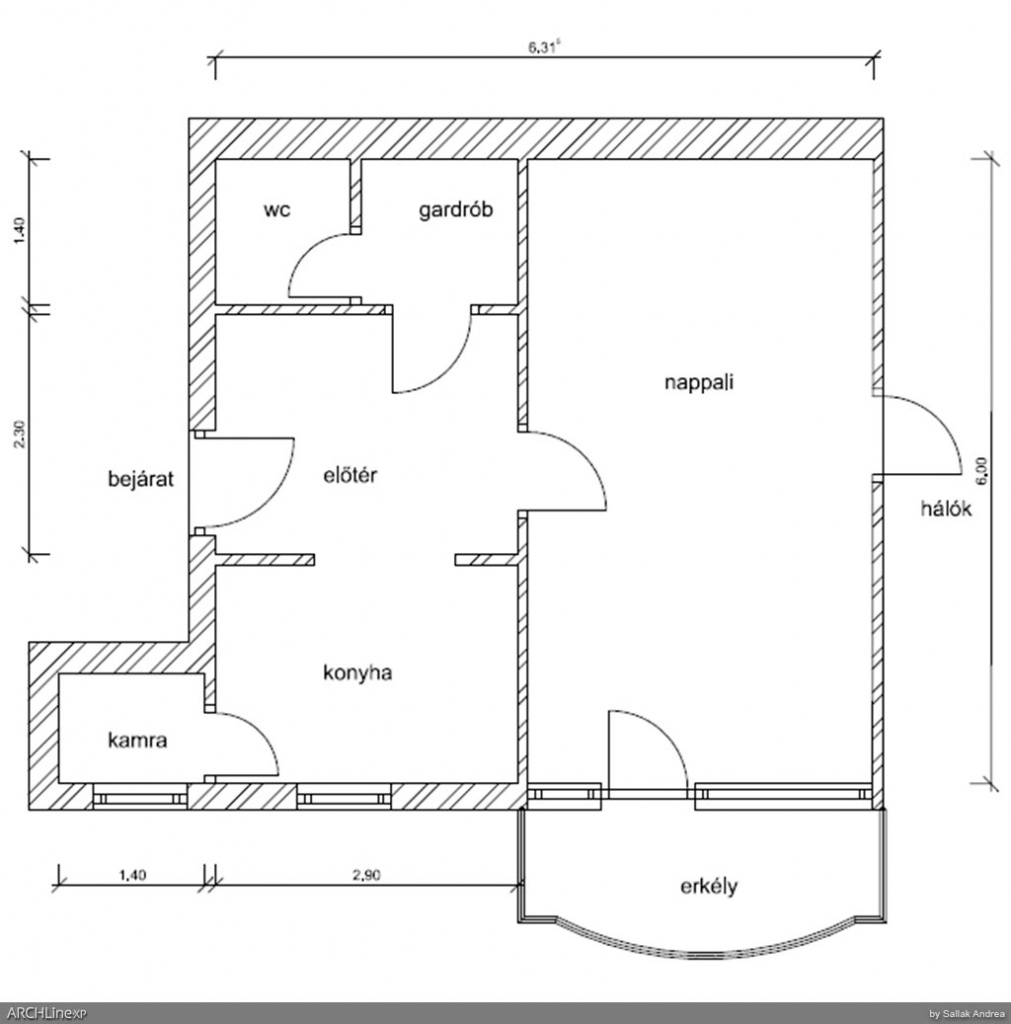 We made two versions, both incorporated the living room with the intention to create an even more spacious,
more transparent, well-functioning, trendy living area.
First version:
The kitchen is placed to the far end of the living room where the plumbing is sorted from the restroom.
The open-plan kitchen is separated from the living room by a counter top, the sofa is set closer to the
balcony which is a much brighter. The friendly dining area is replaced the "old" kitchen, the needlessly
large hallway was reduced so more space is gained for the built-in wardrobe..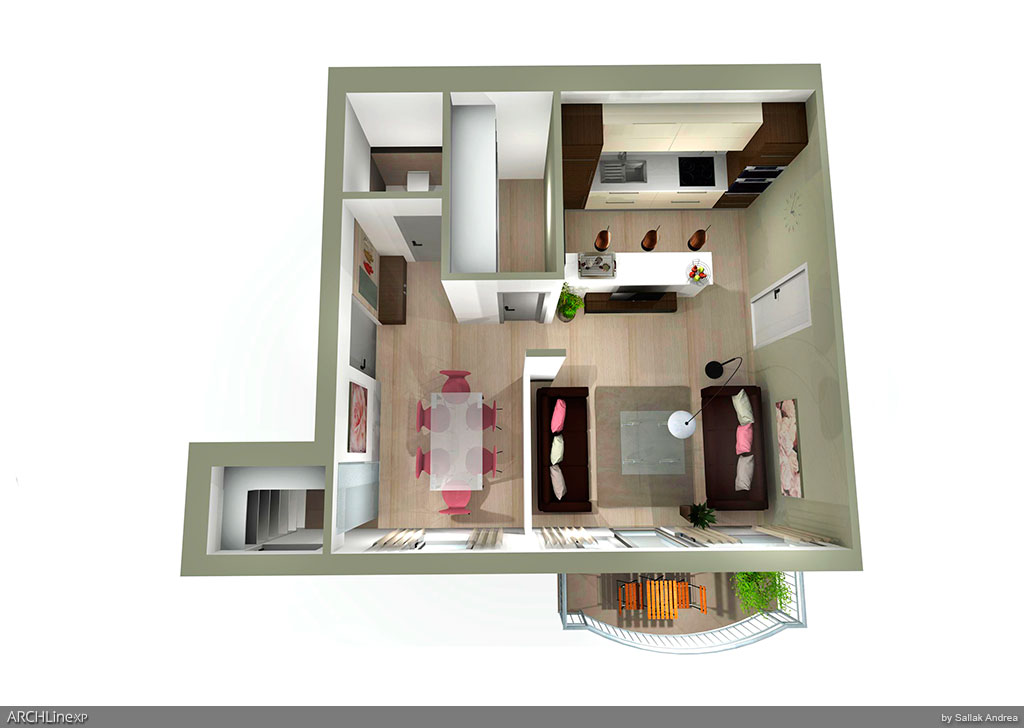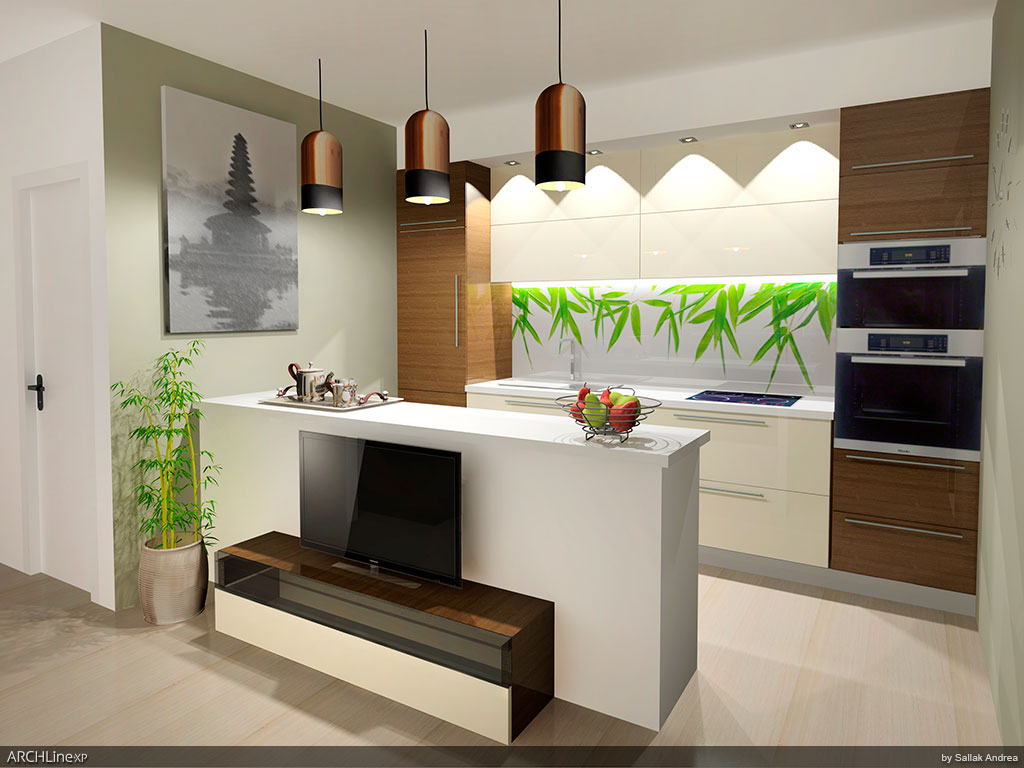 Second version:
The kitchen is kept at the original place, though the access is from the living room.
The kitchen becomes better to be furnished.
The hallway is more separated, living room turns into much brighter and open.
The dining area is set at the balcony, the social gathering now can happen at the back
of the living room which is more hidden and furnished with a comfy sofa.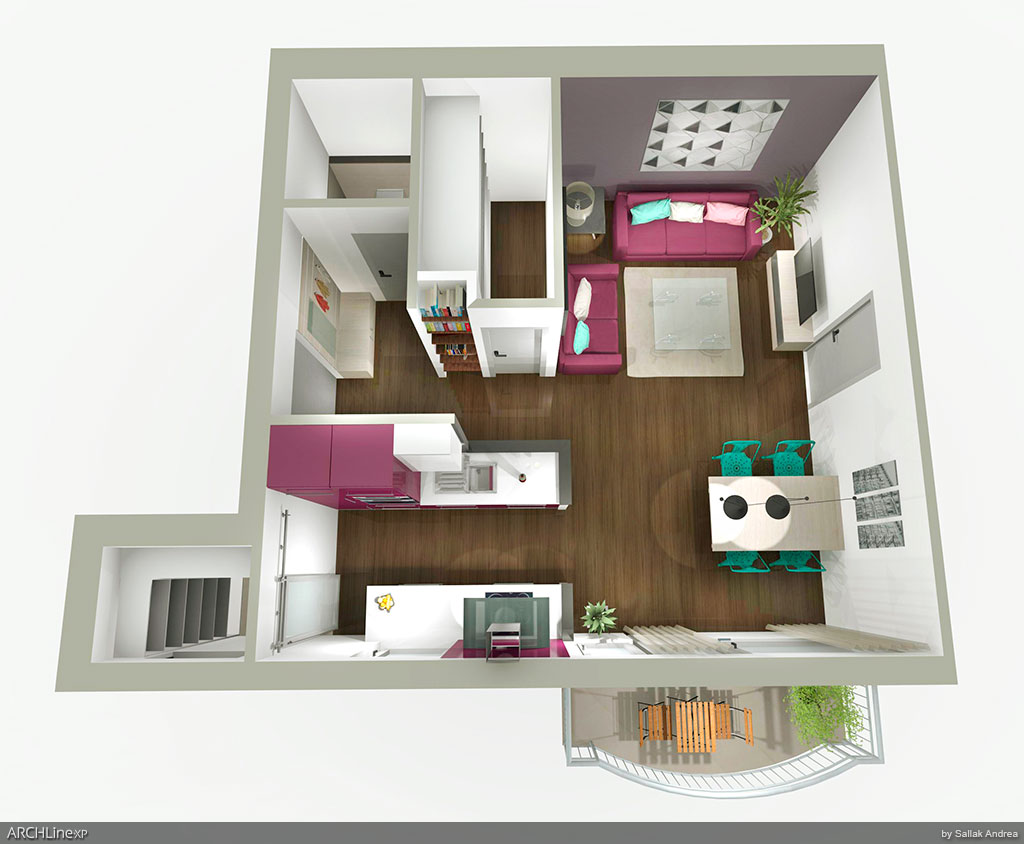 This article was published in NOKLAPJA 2016/17 issue, "We design your home" column.
The model was designed with ARCHLine.XP CAD/BIM design software,
the photorealistic images were CGI rendered with its integrated rendering engine.

Sal-Lak Interior Design Studio
Andrea Sallak
+36-30-911-9385