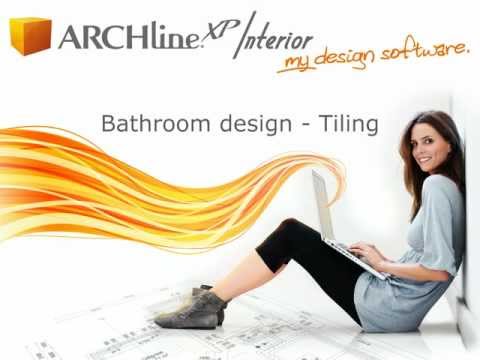 Tiling design in the Bathroom
Join us for some minutes and take a look at our useful tutorial video to bathroom design. We use only the new Room Maker tool that highly speeds up the tiling design starting from an empty room. Available from 2012.
You will experience:
There is no need to learn many icons, CAD design tools anymore.
You can do many steps in one panel very quickly even if you are beginner in computer design.
You can add quickly door, window, finishes, lamps needed for bathroom design.
Tiling tool enables high level configuration of your bathroom. You can choose wide ranges of tile sizes and designs and you can see how it looks right away.
ARCHLine.XP provides professional software solution for new and renovated homes, offices, kitchens, bathrooms design combining CAD and visualization capabilities within one software package.