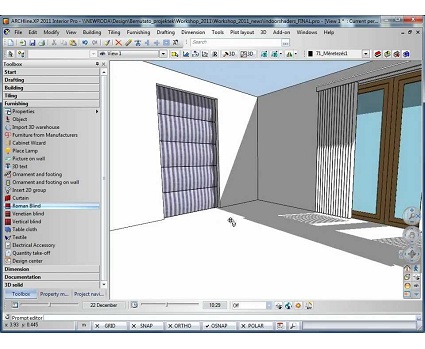 Discover how ARCHLine.XP Interior works when you design indoor blinds!
Join us for some minutes and watch this video in which you'll learn, step-by-step, how fast and easy to create indoor blinds using ARCHLine.XP Interior.
You will experience:
How fast and easy to use the soft furnishing tool to create curtain, roman blind, venetian and vertical blind with your design.
A simple technique to control indoor blinds geometry both dynamically and numerically.
How easy to configure indoor blind properties by simple settings.
ARCHLine.XP provides professional software solution for new and renovated homes, offices, kitchens, bathrooms design combining CAD and visualization capabilities within one software package.