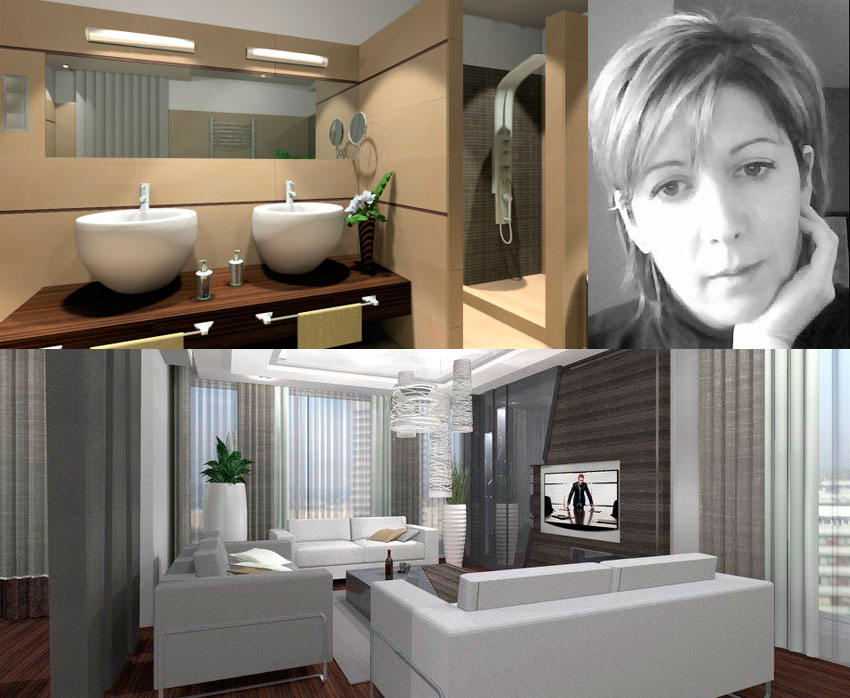 We are very pleased to introduce one of the user and ARCHLine.XP Interior tutor since 2009 in Hungarian Interior Design schools
Please do visit our gallery to see all the renderings!
Andrea Nagy Interiors focuses on introducing all-important detail into the home, whether in the form of texture, colour, lighting, art, flowers or other finishing touches.
The gallery features the private homes of Andrea's clients, ranging from a large family home, to a chic apartment and elegant bathrooms, all designed in ARCHLine.XP and decorated to suit a range of lifestyles, but all reflecting Andrea's infallible eye for details.
We asked Andrea how her design & style changed since she started to work with ARCHline.XP:
"My work changed on the whole since I use this software.
I am more organized now. There is beginning and ending for my plans.
During a workflow I can see every single part. I can show every single detail to my customers.
If it is needed I can show thirty photo-realistic renderings. I can show rooms from near to far, from inside to outside, from this way to that, from anywhere with this software."