Introducing:
Flóra
Orosz
&
Ildikó
Coen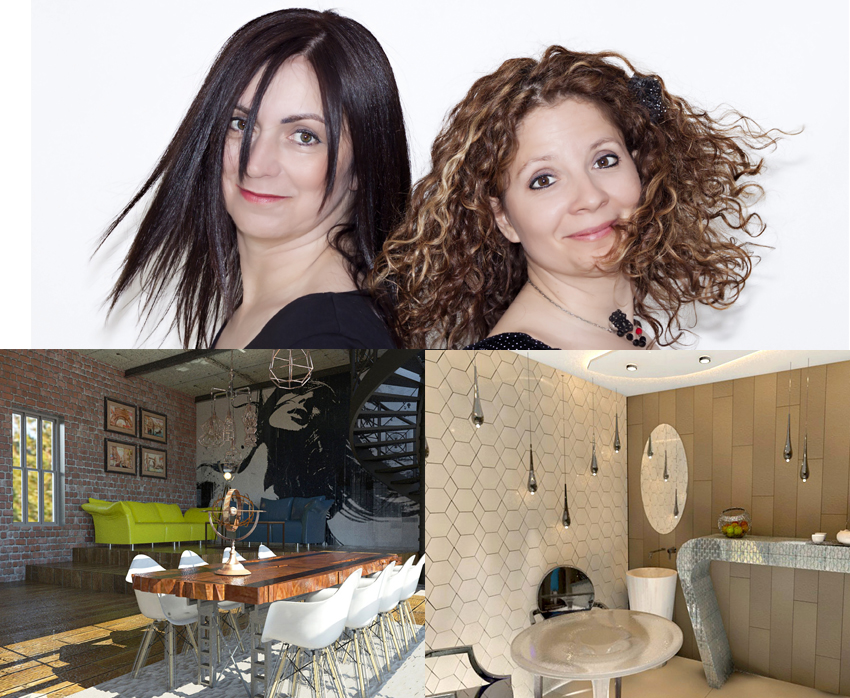 We are very pleased to introduce one of ARCHLine.XP user and interior designer Folra Orosz from Siroco Interiors
Please do visit our gallery to see all the renderings!
Ms Flora talks about the design work and decoration.: "What does interior design mean to me? This is a really complex profession at the same time I am a psychologist, an engineer, a designer and a handyman. You have to get to know the customers and investigate their needs, see deeply into their life
All of this is, we could show THE HOME, which they probably could not ever dare to imagine yet. First we bring to life the imaginary home into photorealistic render images created with CAD software and then we put into real lifeWe hold our clients' hand and take them to magical stores which are known very well by professionals only, our clients did not know about their existence ever before. By the end of the interior design process, usually a very personal relationship develops between us and the customer becomes almost a family member before finally we are ready with the dream home.
We asked Flora how her design & style changed since she started to work with ARCHline.XP:
It is essential to go into deep, analyse thoroughly our clients' needs. It is a huge advantage that I am not alone in this business.
The Siroco Interior was established together with Ms Ildikó Coen in 2007, and as a mother of small children we built up the company step by step.
Nowadays we get orders one after the other. Our workflow speeded significantly since we use ARCHline.XP 3D CAD/BIM Design Software to create design projects. In the past we worked with many architectural software. As the interior design approach/ technique was lacking made them difficult to use.
Comparing many trail versions of CAD software, ARCHLine.XP was the winner for us and decided the purchase in 2013 on Construma Design Fair. One year later we held seminars on the same Fair Show which brought more success as the result we got more interesting & challenging design projects.
Beyond assignments a co-operation developed between Cadline Network Ltd and ourselves. We are acting as consultants, providing advice in the software development. This co-operation gave me an inspiration to write a blog to show ARCHline.XP from the point of an everyday user. I try my best to keep it updated and refresh my blog with new information whenever it is possible.
In all, our presentation at stand of ARCHLine.XP on Costruma in 2014 gave an incredible push to our company and professional recognition. Now I can do hundred percent, what I love the most.
Contact details:
Phone: Orosz Flóra: +36 30 650 3162,
Coen Ildikó: +36 70 384 8405
Website: www.siroco.hu
E-mail: ,