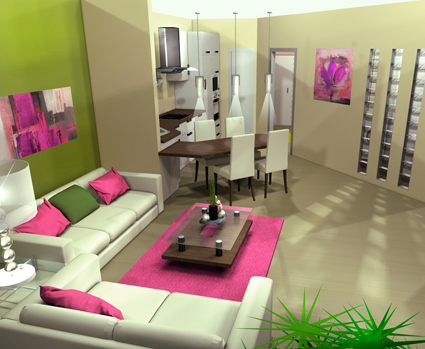 Rendering
ARCHLine.XP Rendering tool allows you to create photorealistic images of your 3D design. Different materials, coloured surfaces, lights and reflections of the perpective views can be visualized and the result image can be sent to your client.
Features:
ARCHLine.XP is shipped with a built in material and lamp library.
You have a great tool to build up your own materials using downloaded patterns from the internet.
Daytime or nighttime images can be created featuring real Sun position and multiple different artificial light source types.
The rendered result is an image which you can print, share, send by e-mail or upload to your website.
Combined with Animation you can create photorealistic walkthrough videos as well.
ARCHLine.XP® is using LightWorks Rendering Engine made by LightWork Design the world's leading supplier of rendering solutions.