Designed by:
Bernhard Stockinger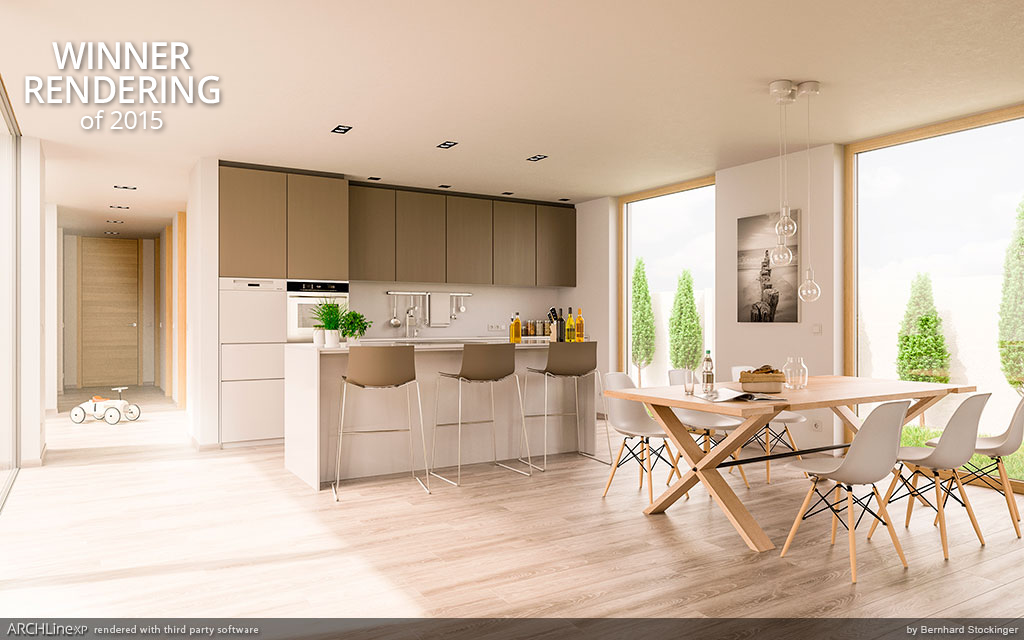 We are delighted to announce that the winner designer in 2015 is, Bernhard Stockinger.
12 images were selected, each month one during the year and the winner became the most liked rendering by the public on our Facebook page.
Congratulation for the amazing picture!
Comment of the jury:
"The design of the main room in this dwelling is very well matching the chosen style - it is pure and moderate. All the details starting from the fine selection of accessories to the materials support the realism and integrity of the final visual."
The winners of the 'Picture of the month' competitions in 2015