ARCHLine.XP
2015
Troubleshooting
Build 249 (Released Version)
01.03.2016
Snapshot image saving problem is fixed.

Dormer roof creating problems are fixed.

Bug fix - group saving problem when it includes an existing library element.

Bug fix - import Google map data as terrain.

Snapshot - new resolution options.

Size and location of section dialog is saved.

Bug fix: plain ceiling - copy properties.

Bug fix: 3D build with rectangle - terrain lost its material.

Bug fix: 3D build with rectangle did not merge surfaces.

Bug fix: tif image was not recognized as transparent image.

Bug fix: snapshot image saving.

Bug fix: mirroring on the rendered images.

Bug fix: 3D Warehouse download progress bar went to the background.

Resolving of wall cutting problem occurred with extremely thin walls.

Toolbar icons imported from previous ARCHline versions appear with the right size (Tools menu - Customize - Toolbars).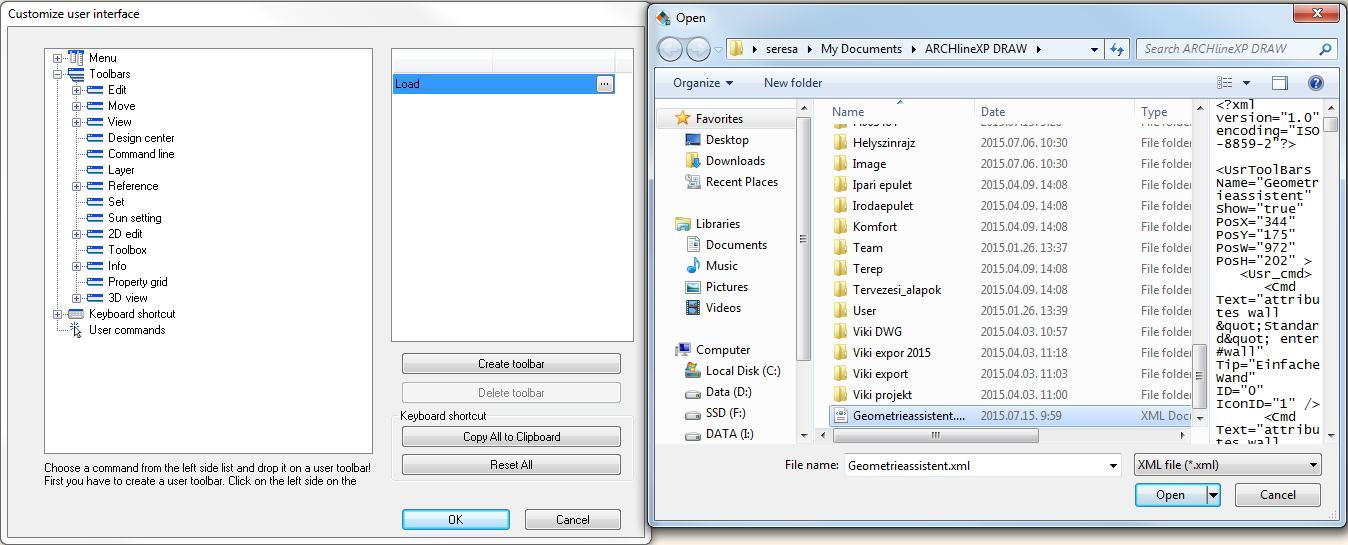 Bug fix : Crash in the roof styles dialog when you double click a newly created folder.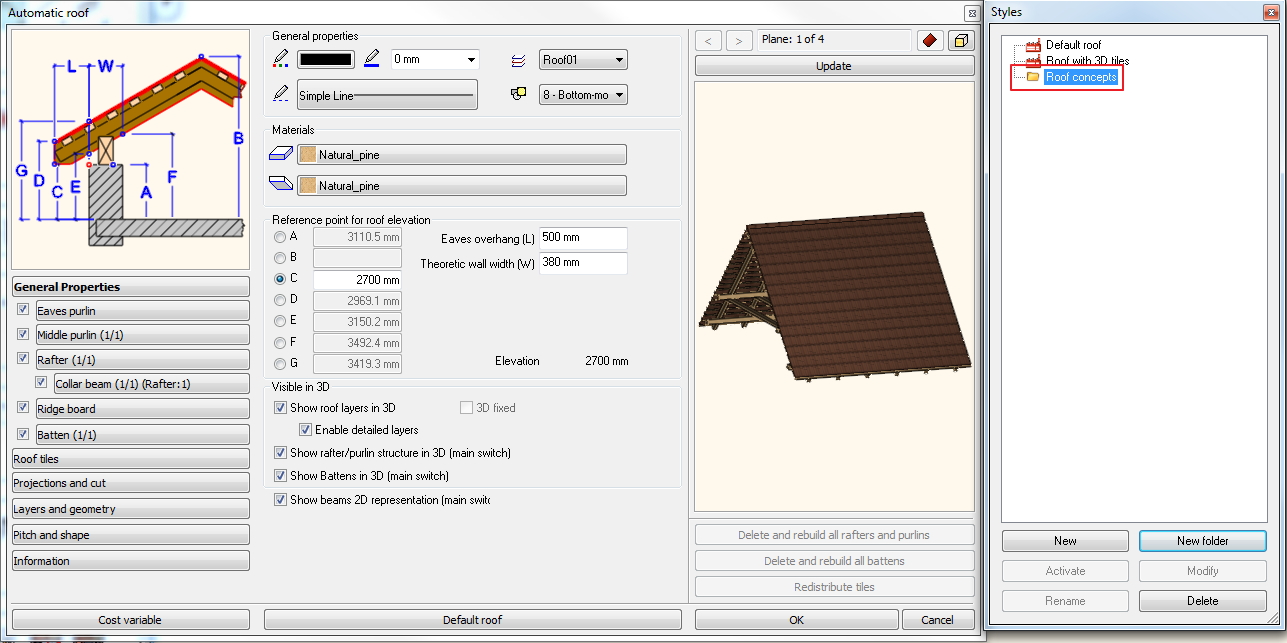 Bug fix : Multiwindow with gap between the glass and frame.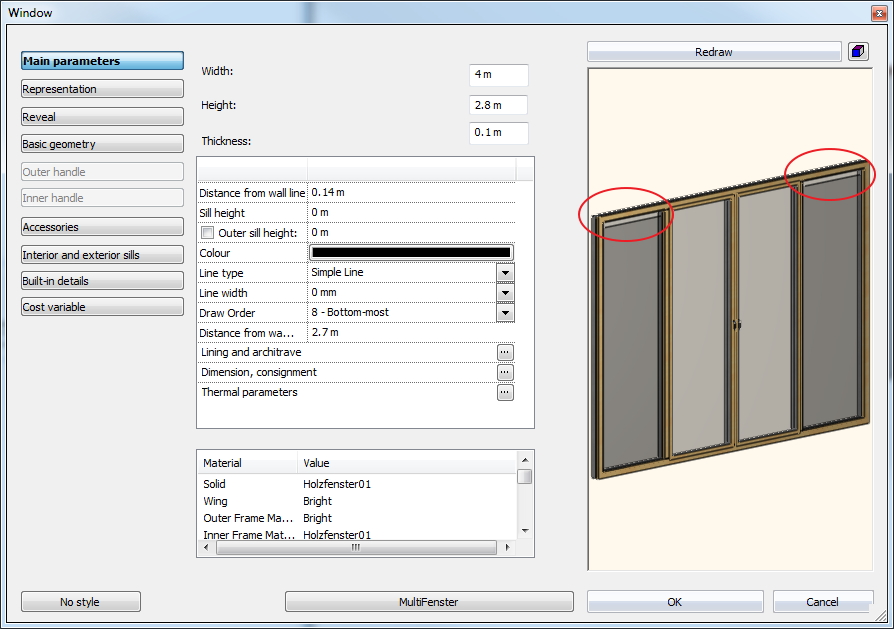 Room book custom stamp. Now it is possible to add the Ratio (Illumination area) parameter.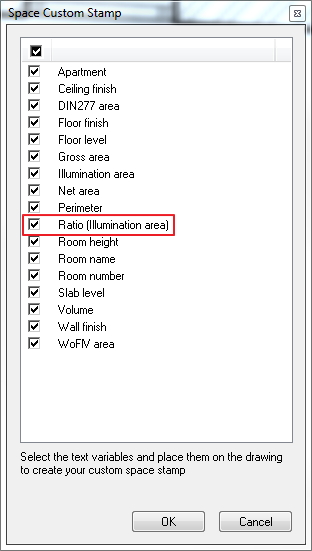 Bug fix: Cabinet door - add handle - stretch option crashed.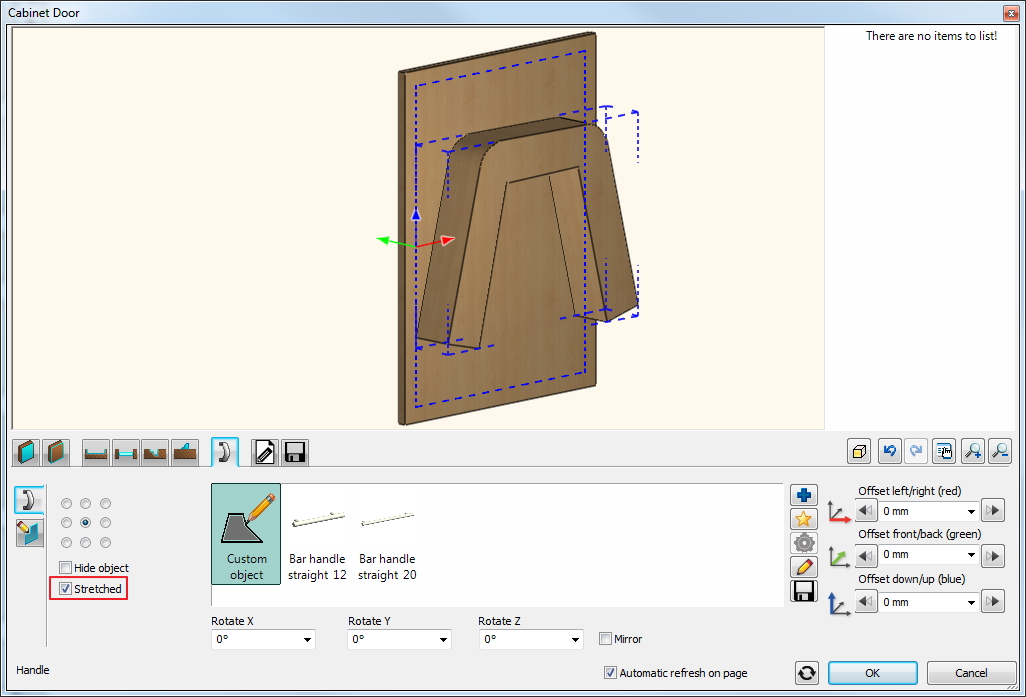 Bug fix: Smart object parts - button like padding shape representation was wrong with high resolution.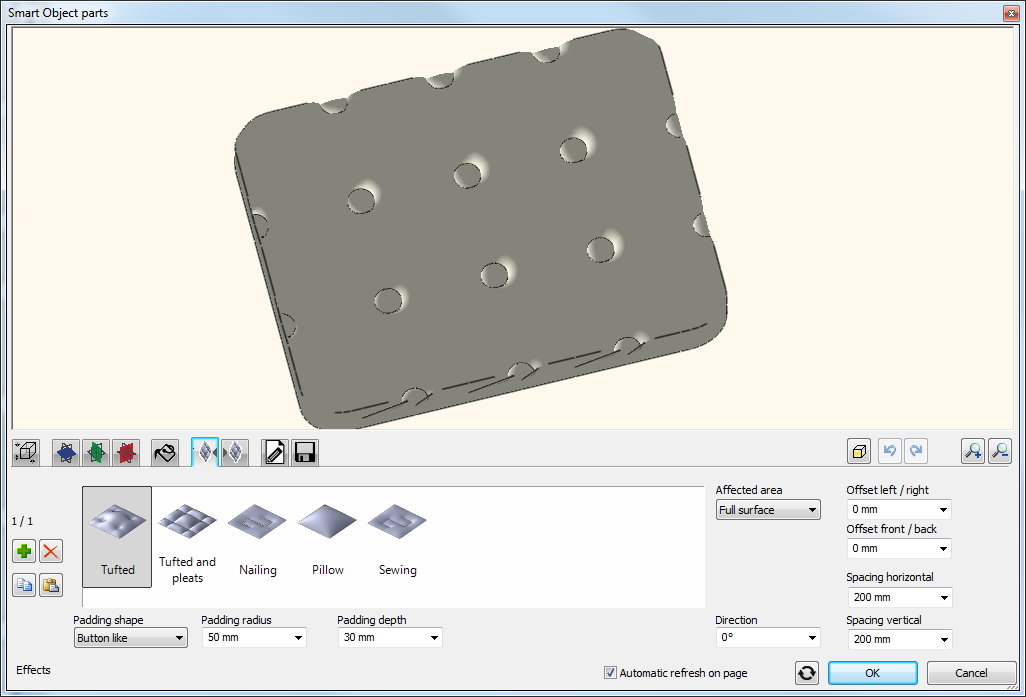 Bug fix : Problem with XML export via ADE.

Cabinet door - Texture origin is on the bottom left (instead of the middle).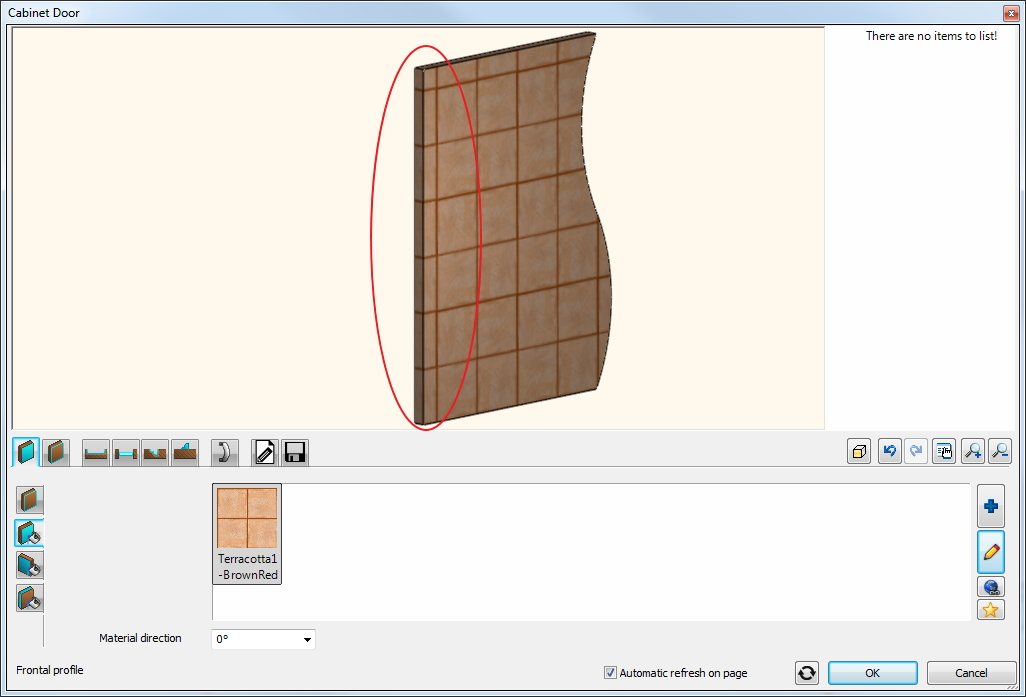 Bug fix: Animation - the video recording window size was not correct.

Bug fixes in the Plain ceiling properties dialog.

Bug fix: using the Instances option in the 3D window, the textures of mirrored objects was wrong in the 3D window representation and in the rendering.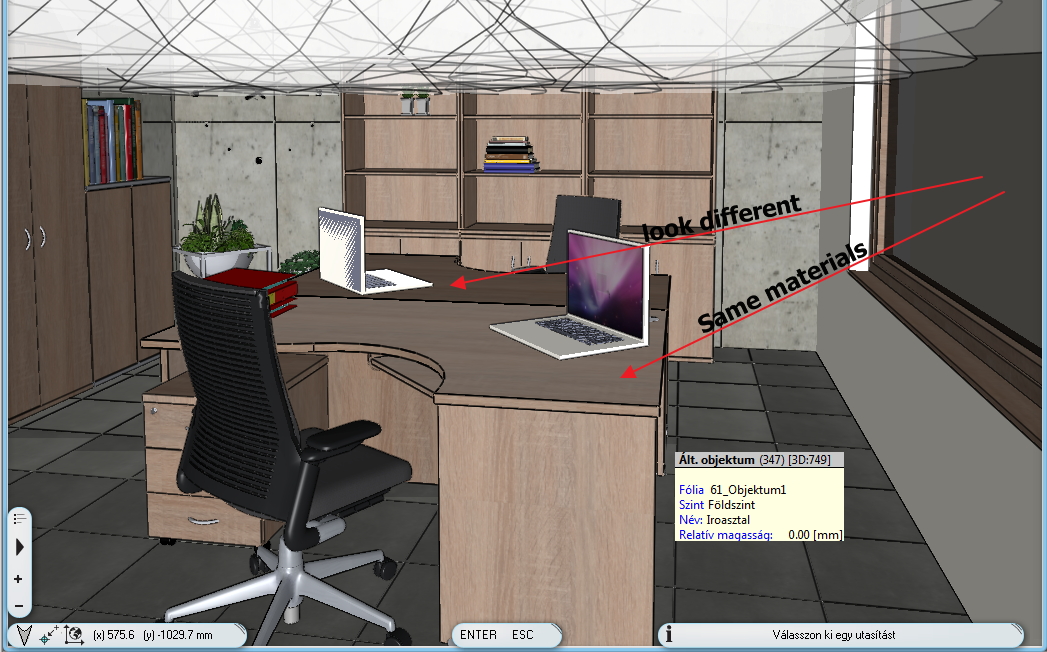 Bug fix: Section line arrow head selection is shifted.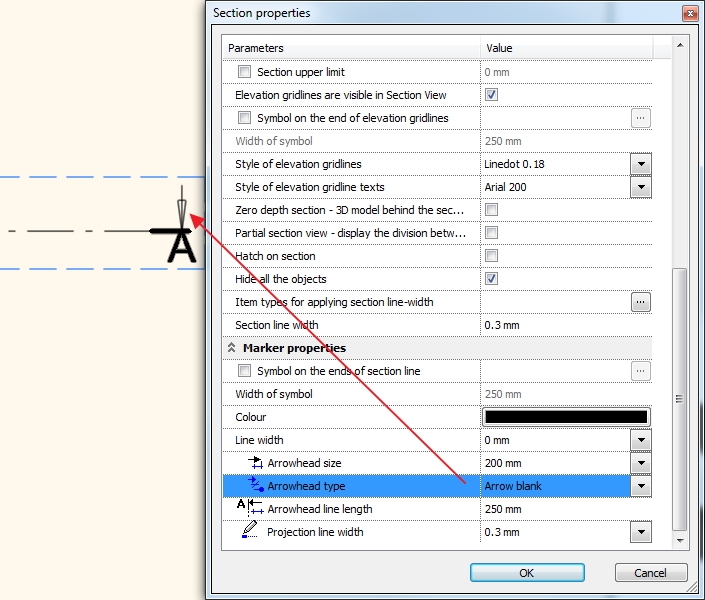 Stair: in the stair properties dialog, on the Support page, the "3D creation" option does not affect the settings of other parameters.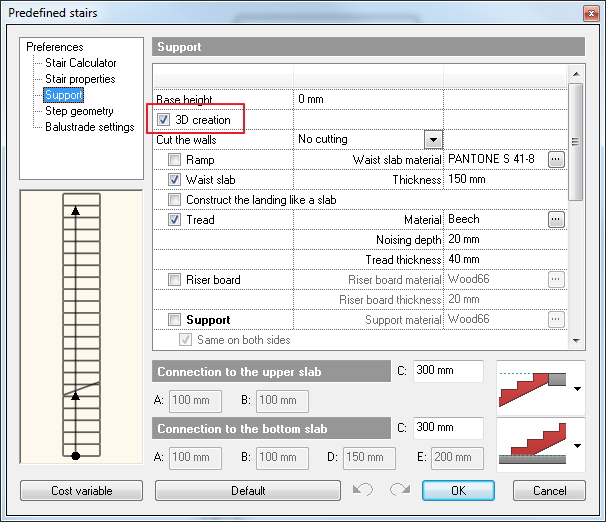 Slab - Hole command : you can place more holes, one after another, without the necessity of selecting the same slab again and again.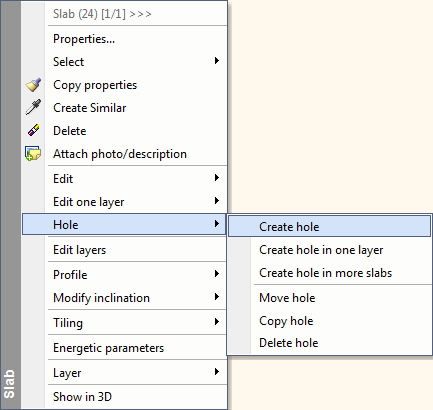 Resource corrections on the Heat transfer co-efficient calculation page of doors/windows.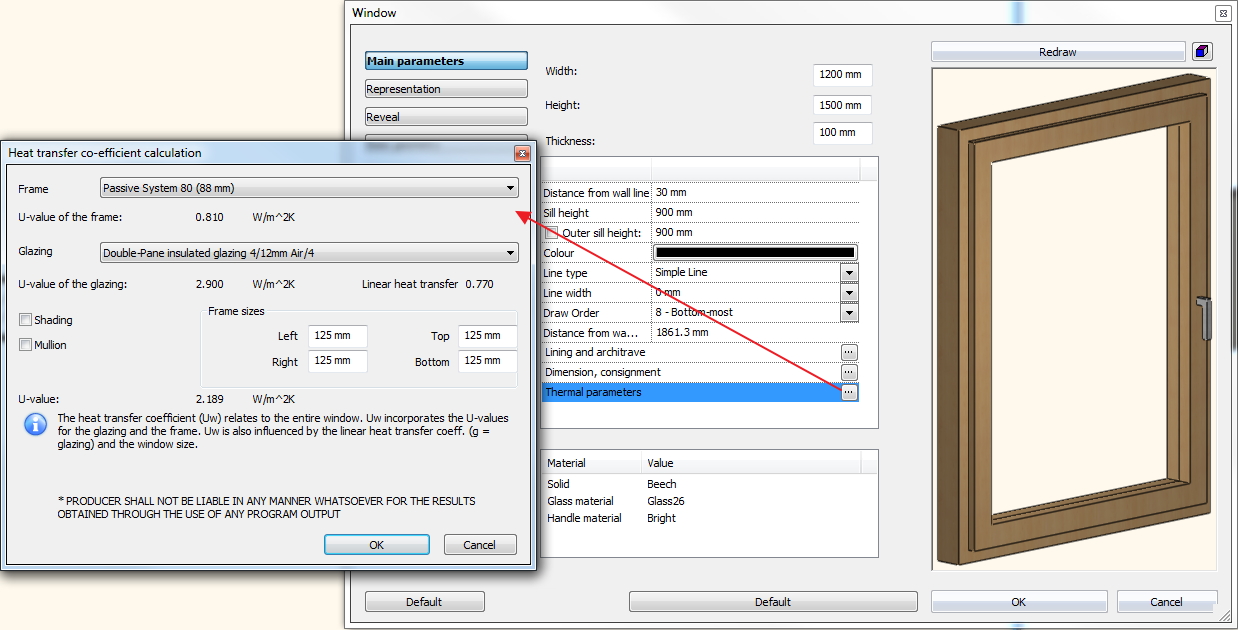 Bug fix: when you deleted something in the 3D window, the 2D window representation disappeared.

New development: Wall - Insert wall add-on: a dialog helps to define the walls added.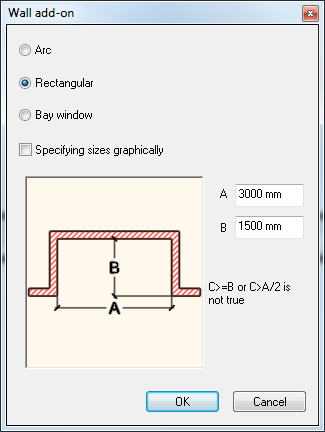 Now you can change the material of an object you selected from the design center before placing it.

Wall layers dialog is resizable.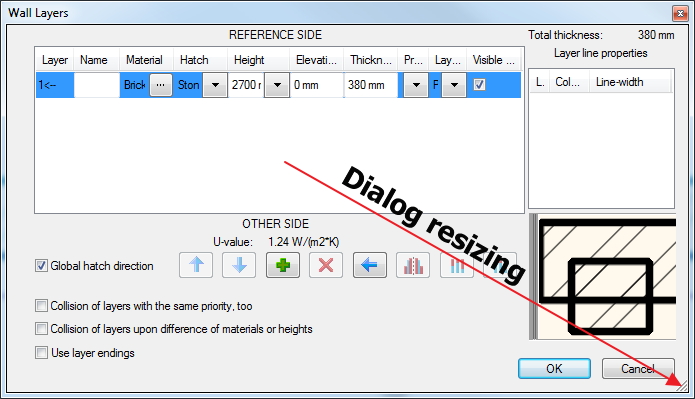 Bug fix: Icons were missing from the serial dimensionning dialog.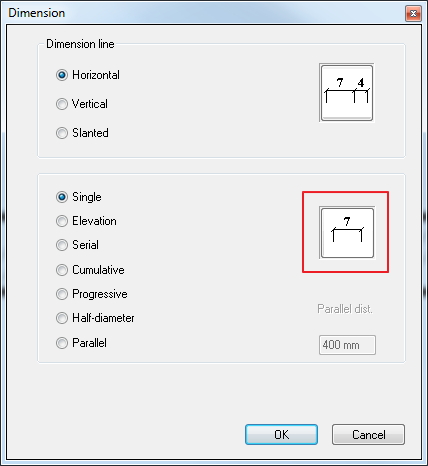 At first program start (after the first installation) all columns are visible by default in the Edit floor levels dialog (so far the status column was not visible and the user had to scroll to see it).

Cabinet elevation view crashed when more than one floor plans were active.

Bug fix: user defined profiles were not saved in the project if profile names included special characters.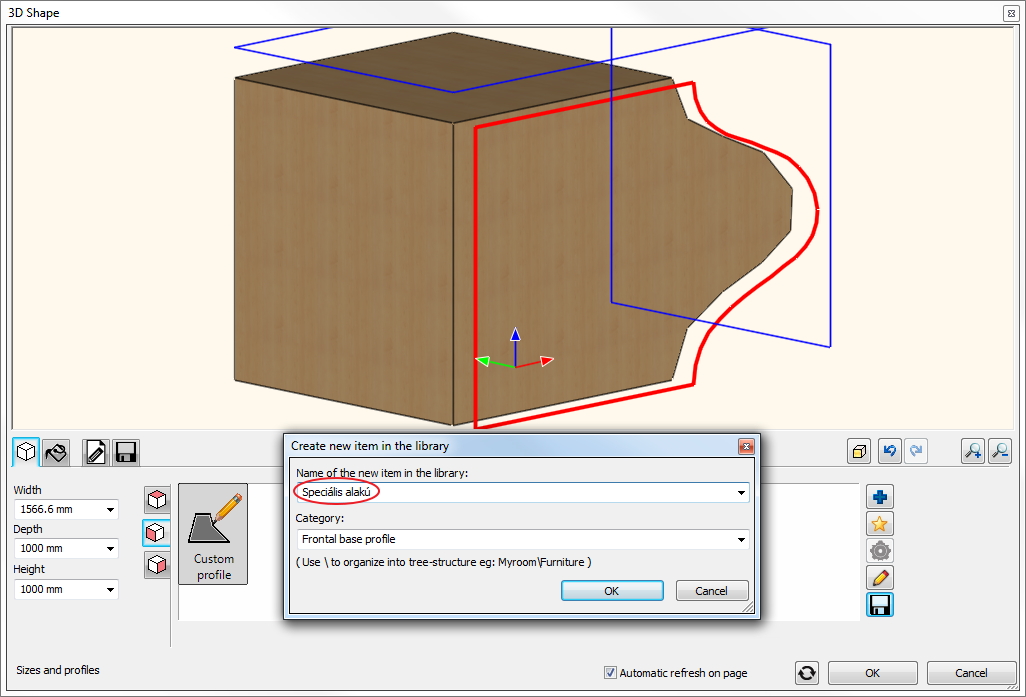 Calibrate command is added to the local popmenu (right mouse click) of the raster image.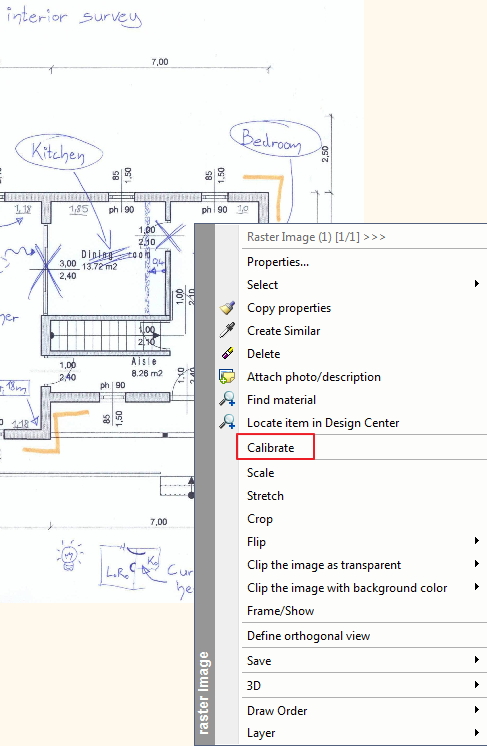 3D DWG import problem is resolved: surfaces turned inside out.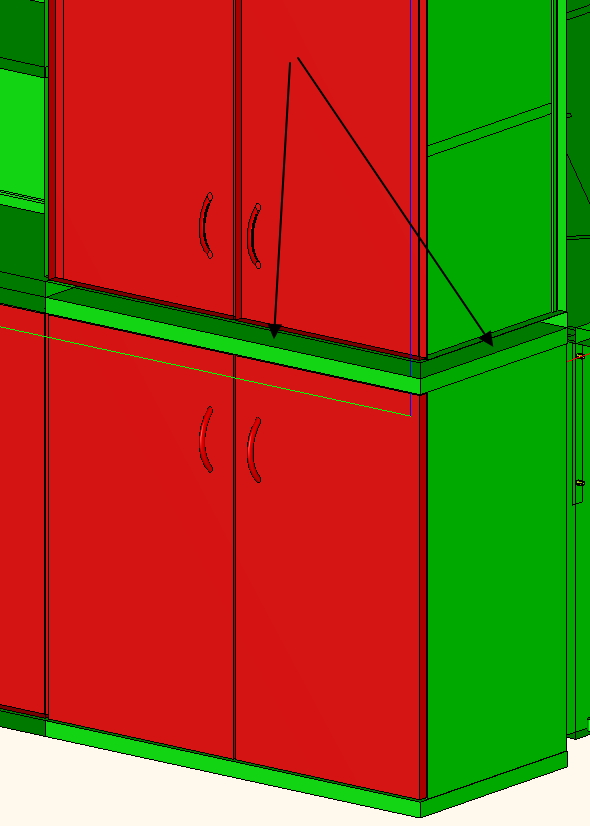 Room book borders: it is possible to add conditional material surfaces manually.

Bug fix: Dimension : Polygon dimension is wrong when an arc included in the polygon.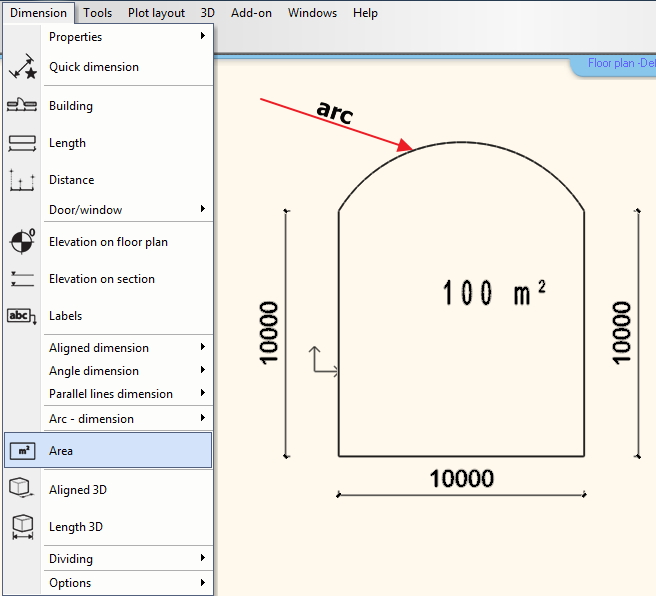 Bug fix: Survey : Surveyed room command does not work if you specify the name "Living room".

Bug fix: Dimension : Dimension - Divide - Triangulation -> It is not possible to do it without the green text and lines.

- By default now it works again like in ARCHline.XP 2014. However, there is a Lentgh option in the floating menu which places the extra measurements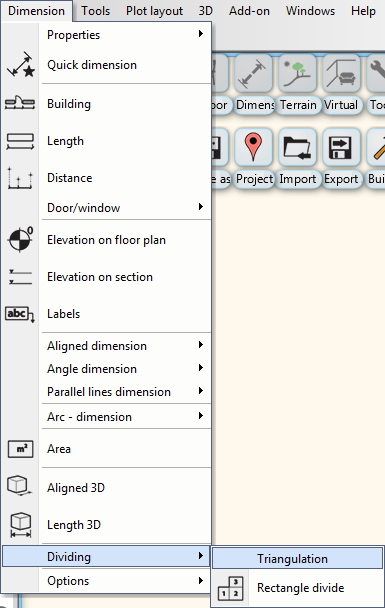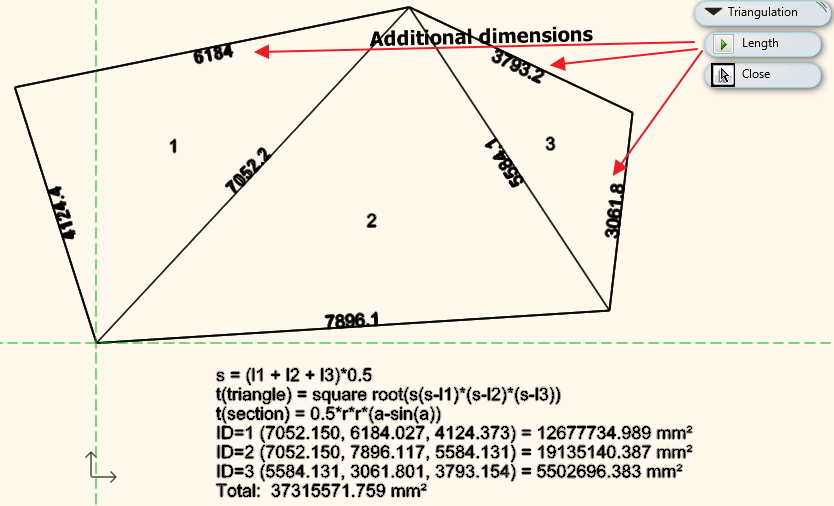 Bug fix: Rendering : Export to Thea Render crashes.

Bug fix: Room book : Illumination area calculation error.

Bug fix: Stair : Transparent stair surface problem (special case).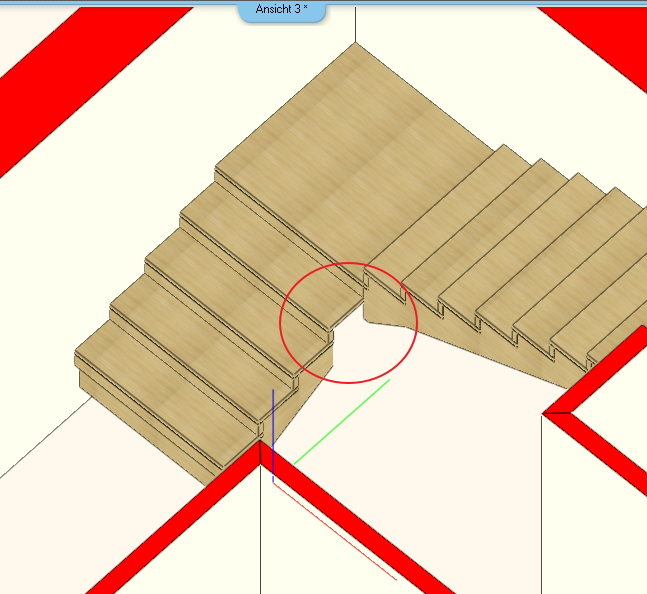 Bug fix: Tiling : Tiling with row and column shifting - tiling was not created if row shifting value was negative.

Bug fix: Line : Insert smooth node into a polyline - keyword is not allowed message came.

Bug fix: icon representation problems at loading a profile on the Tools - Options - User interface page (see Profiles)

Bug fix of bool operations with terrains.

Bug fix: when you added something in the Address field in the Project information dialog, ARCHline chrashed at text placing commands.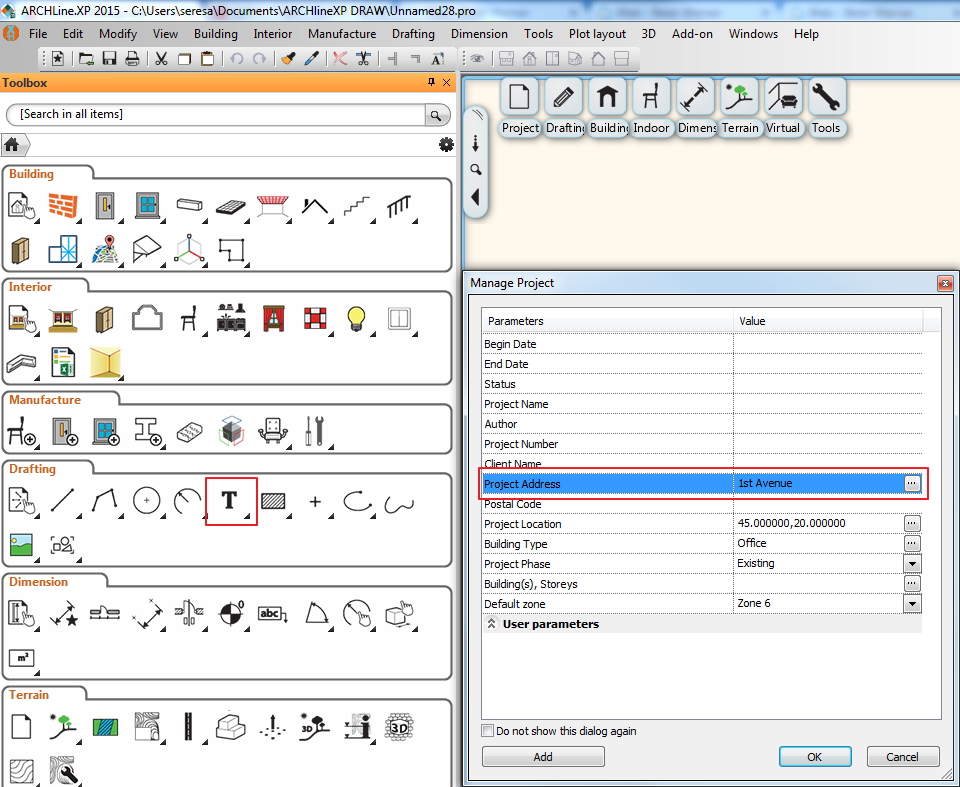 Bug fix: Create detailed view did not work.

New development and bug fix: Interface : Different color settings for the Toolbox, Design Center, Properties and Project navigator:

- Toolbox Background color and Submenu background color keep their settings after restarting the program

- Design center background color and Project navigator background color can be set individually on File menu - Options - Display page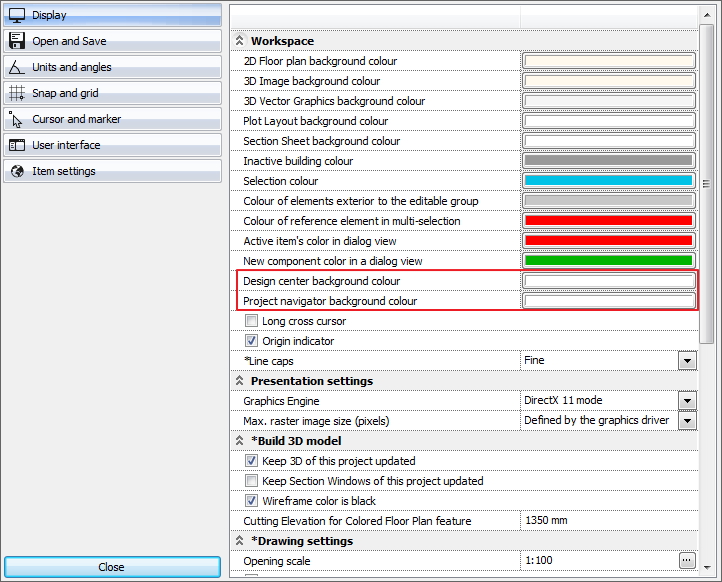 Bug fix: Room book table jumps away after the modification of its properties.

Floor management - Add new building - crash is fixed based on a crash report.

When click a section line in 2D, the profile sticker menu appears. With these sticker menus you can edit the section line.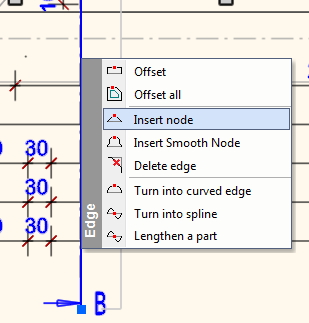 Bug fix: when you created a new material by selecting a color, the color code did not appear as automatic material name in the dialog.

Create section command: section letter is included in the name of the section window, for example A-A section.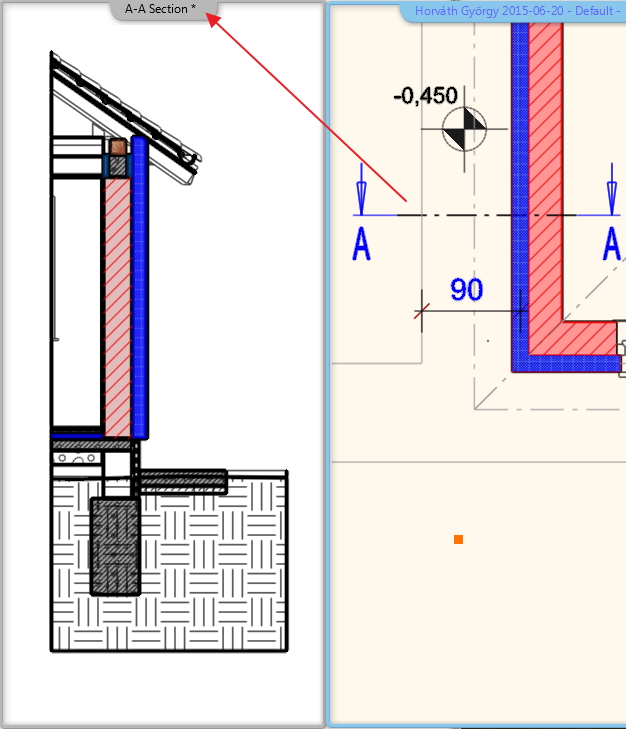 Status bar - 3D build list is extended with "3D section" and "Space volume computation" commands.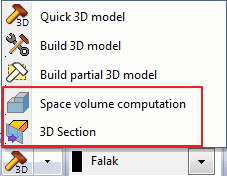 Bug fix: Room book : Room height data was incorrect if the room book was created by polygon.

Google Maps Integration - Export Data - direct data export to Google Earth (in KMZ format) is cancelled because with Google Earth 7.1.5 or later this function is not supported.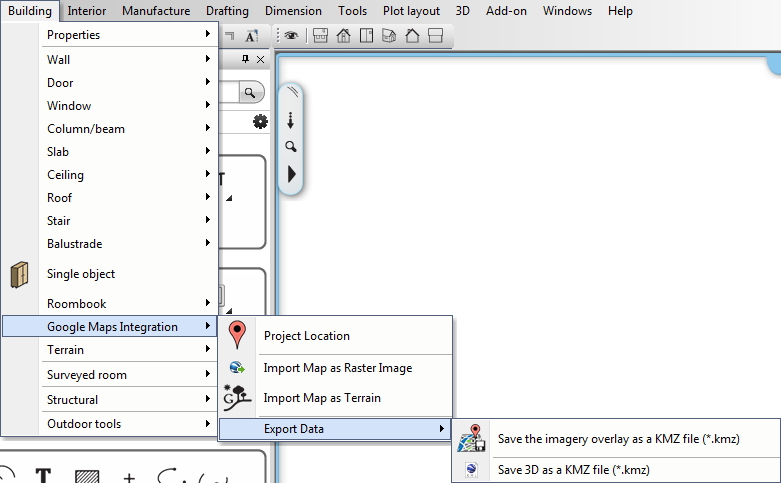 Bug fix: Design Center : Cut and Paste objects from one category to another did not work.

New Balustrade development: Empty space option for Newel posts at the turn and for Balusters by big steps. Instead of inserting an object or profile, the program inserts the specified space.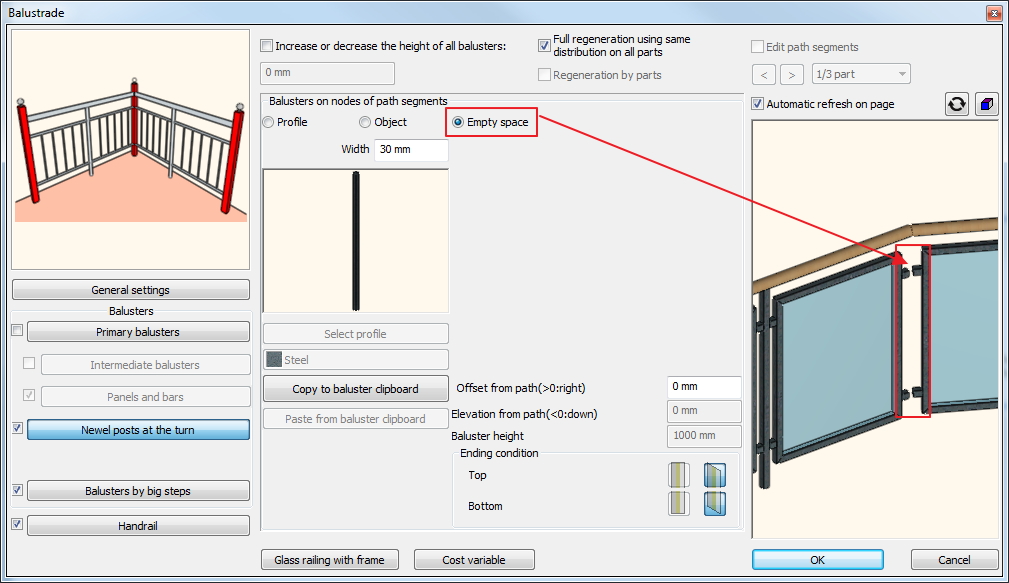 New option: When hatch generation takes too long time, there is a new setting in the File -> Options -> Display -> Render settings:

- Time limit for making hatches on a projection (minutes): if this value is not zero but X, after X minutes the program skip the hatching.

- Architectural elements have precedence in the hatching process.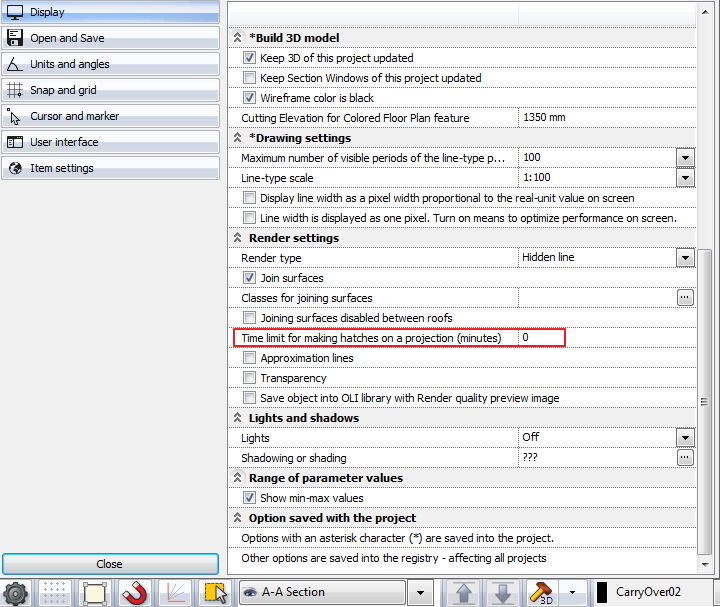 Bug fix: Beam : Create similar command did not work for beam.
Bug fix: Printing : placing a 3D view on the plot layout was not successful in a special case.
Wall: Warning before deleting a door / window automatically.
Bug fix: Layer : unwaited layer activation at dimensioning.
Bug fix: Roof : Wall cutting problem with a roof in a special case.
Bug fix: Virtual Staging : Rendering error (background image problem) with high resolution images.
After dwg import the program draws a box with a diagonal for the case there are some elements far from the valuable drawing elements. In that case you can detect these elements easier.
Bug fix: possible crash when you want to copy a leg in the corpus dialog.
Bug fix: possible crash when you wanted to copy something in the false ceiling dialog.
Bug fix: crash in room maker when you wanted to delete a tile without selecting a tile.
Window : Corner window dialog - preview window is not empty.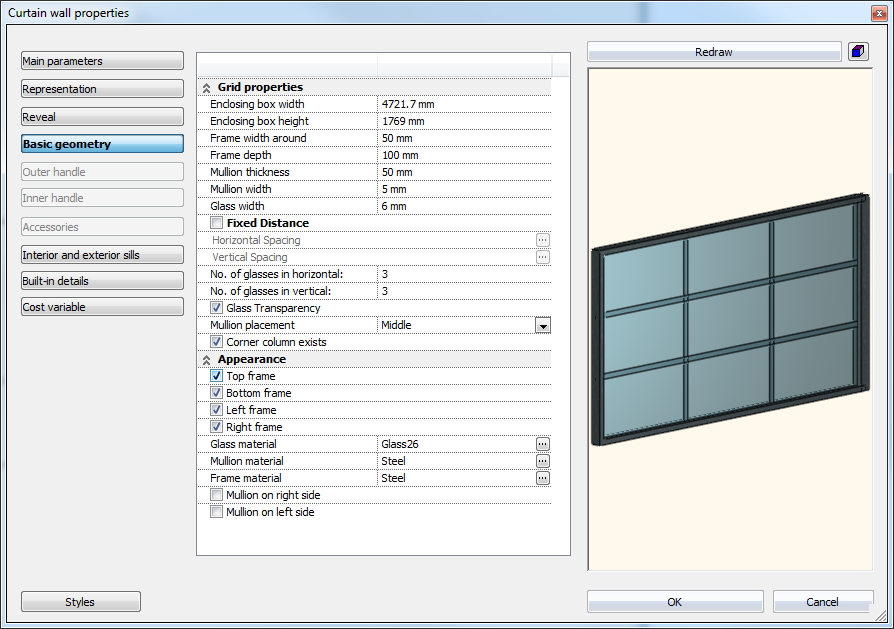 Bug fix: File management : asc drawing - Saving before quit message is missing when you open a project.
Balustrade development: General increase of height should be applied to object elevation - development proposal.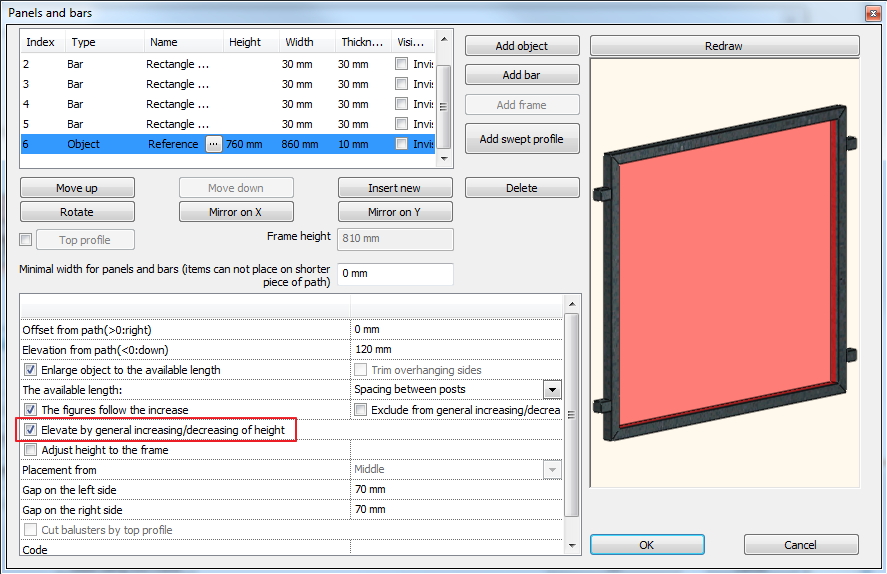 Bug fix: Defective material representation - black surface in render.
Bug fix: Location and sun settings dialog - when you added a new location, everything was mixed up.
Bug fix: Group : Resizing of group is not possible before and after placing it.
Bug fix: The height of macro-based object changed to zero when you opened the properties of the object, did nothing (or changed some parameters but not the hight) and then closed the dialog.
Bug fix: Project management : Manage project dialog - Project address looks empty even if there is something saved.
Bug fix: Room book : Room book table text margin is uncontrollable when the text printing height is fix.
Bug fix in Section properties: Marker size was not selectable in the drop-down.
Bug fix of drawing comparison issues.
Bug fix - Layer name anomalies in connection with the new set management.
Bug fix - Ctrl+C command did not work on a 2nd monitor.
Bug fix - Printing : Plot layout - drag&drop 3D image view - scale command did not work.
Bug fix - Terrain : Arc resolution worked randomly.
Room maker development: new tab for handling Grid ceiling/Plain ceiling.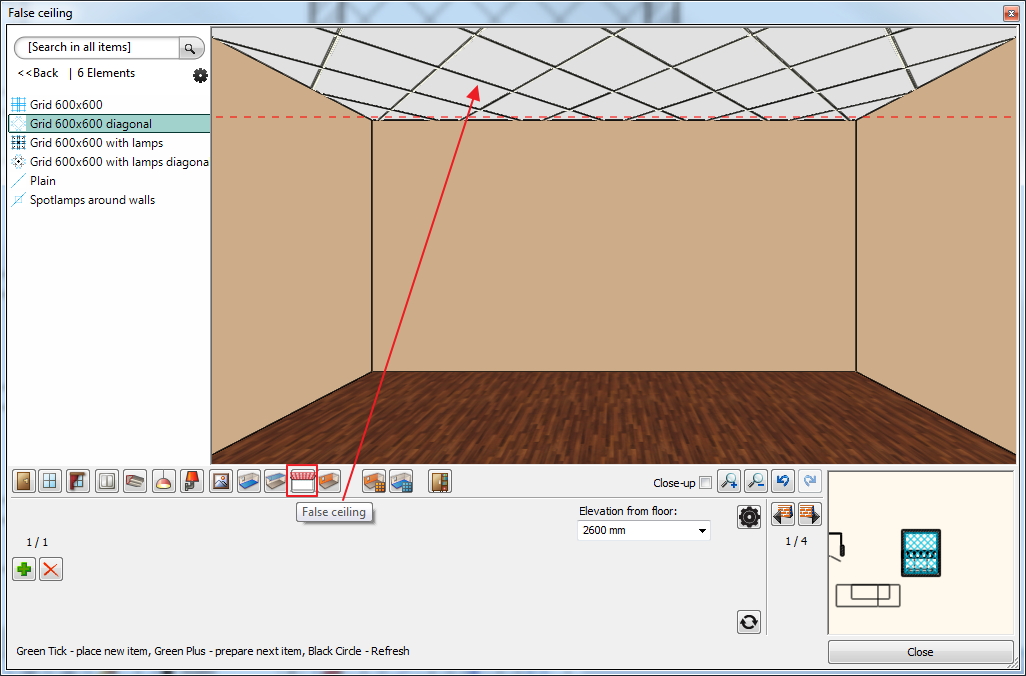 Bug fix in the placement of accessory: when a symbol read from an .oli file belonged to a closed layer, it stayed invisible even after modifying the layer from closed to active.
Set toolbar can be switched on/off in Windows menu -> Toolbars.
When you place a group from the Toolbox, you can resize it with the "size" subcommand before placing it.
New option on the Property tab (in 3D windows): Classes for joining surfaces. You can define which elements should be included in the "joining surface" process.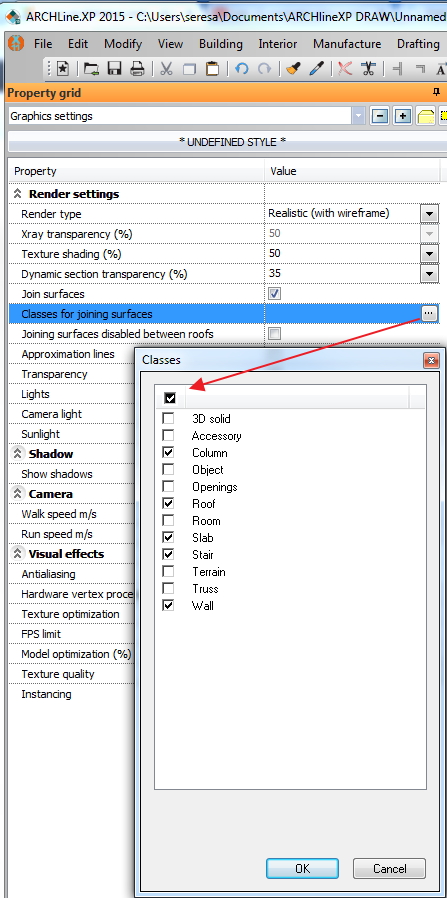 Bug fix : the relative height of a macro based element was impossible to change in the dialog. It worked only on the Property tab.
New developments in the Design Center:
- Right mouse click on an element - Copy command is available.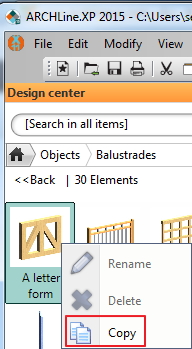 - In detailed view you can use the Copy command in the cogged wheel menu.