How to use existing floor plan in our project?
The following tutorial movies will show you how to start planning if the layout is available in different formats:
Import as Image such as hand drawing
PDF File – Import raster image file
PDF File – Import Geometry (ARCHLine.XP 2017 version)
DWG File – AutoCad format
Recommended: beginners
Import image and trace it
In this tutorial we import a PDF file of a floor plan as an image file. We scale the floor plan to the correct size, while we do the calibration. Then we can start tracing the image on the scaled floor plan then building up 3D model. .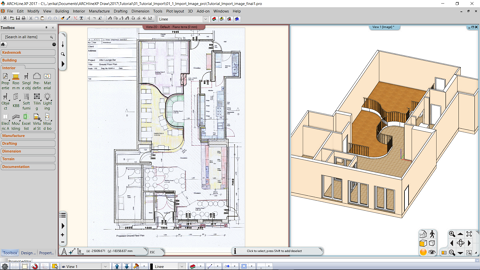 Import floor plan from PDF file as raster image
We import the floor plan from a PDF file as raster image and calibrate it. Now the image has the correct size and we begin to trace the walls and build up the whole structure of the model.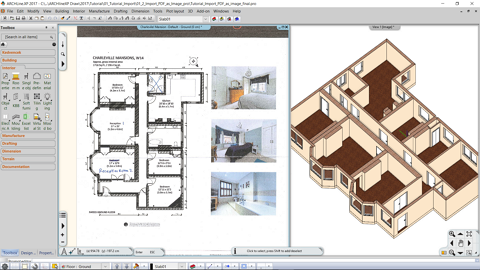 Import geometry from PDF file
(new feature in 2017 version)
It is an accurate, fast method that reduces the architectural processing of the received plan in PDF file to a fraction of the time.
The imported geometry is displaying lines and polygons in the specified colour and line thickness..
After importing the layout, it can be scaled to 1: 1 according to the known scale factor (in case of 1: 100, 100-fold enlargement). Then real size walls and opening can be placed by specifying endpoints of lines.
Import geometry from PDF file Part 1/2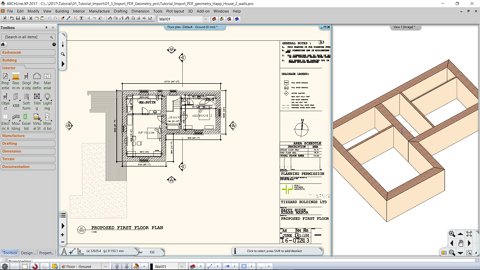 Import geometry from PDF file Part 2/2