Creating
a
room
with
the
Room
Maker
Room Maker is an all-in-one design tool that highly speeds up the interior design starting from an empty room. There is no need to learn many icons, CAD design tools anymore. You can do all steps in one panel very quickly even if you are beginner in computer design. You can get the room shape from imported DWG or your personal survey or one of the prepared room templates. That's all you need to start your real job the room interior design. You can add doors windows, finishes, lights, curtains, sockets, switches, cornices and skirting boards, pictures on wall using this smart design method. Need for another texture, color, socket type or profile for cornice? Choose it from your preferred item's list and you can see how it looks right away. Speed up and make your work simple as no one else!
Forming the room shape
In this video we design a room with 3D walls in one step and modify these walls as needed to form the real room shape. Later we add floor and ceiling to complete the room.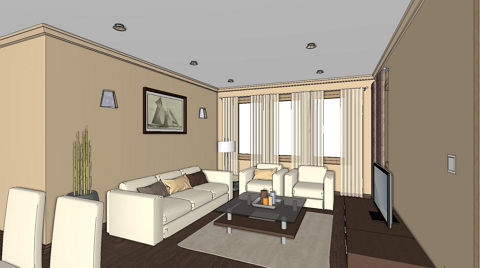 Adding doors and windows
Room maker: Adding doors and windows, Curtain placement, Creating fabrics using the producer's website.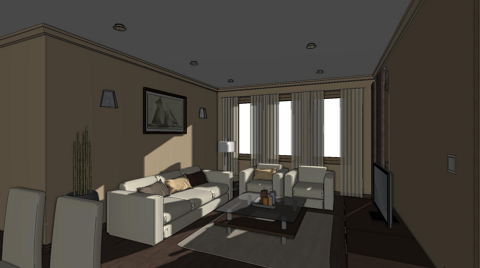 Switches, sockets and other details
Room maker: Adding switches and sockets, lamps, moulding, skirting board, paintings, floor and wall colour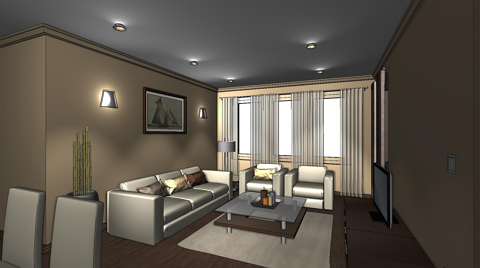 Setting up visuals and adding furniture
Perspective views, placing wall lamps, spot lamps and furniture.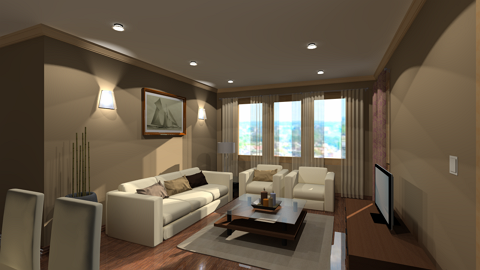 Documentation and printing
Documentation, Printing in PDF, Visualization tools and creating Photorealistic images.