Learn about the fundamentals of interior design in ARCHLine.XP, by walking through a typical residential room design project: from creating the room shape in the floor plan and 3D to adding the doors, windows and interior details as curtains, lights, furniture, fabrics, switches and sockets that make the reception room a home.
Discover the rich and innovative feature set for architecture and interior design.
This workshop needs 2 hours to complete with your tutor, and later you can repeat it alone following the videos and the tutorial guide book.
Level : Beginner
Part 1/5
In this video we design a room with 3D walls in one step and modify these walls as needed to form the real room shape. Later we add floor and ceiling to complete the room.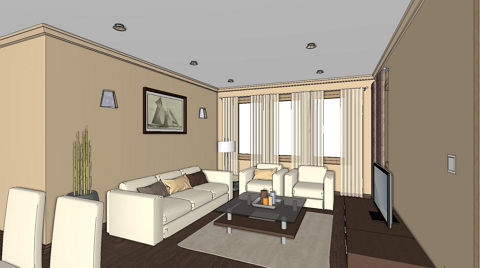 Part 2/5
Room maker: Adding doors and windows, Curtain placement, Creating fabrics using the producer's website.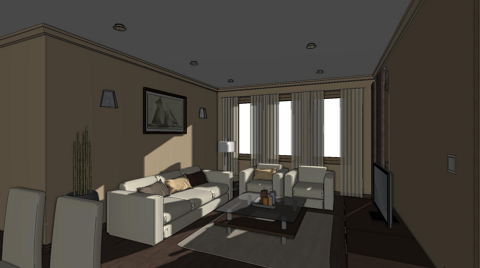 Part 3/5
Room maker: Adding switches and sockets, lamps, moulding, skirting board, paintings, floor and wall colour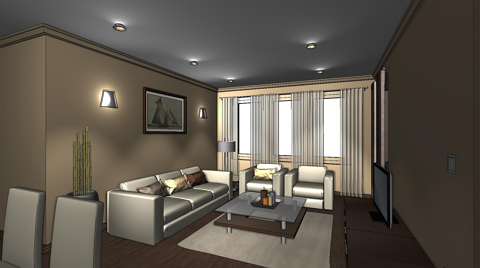 Part 4/5
Perspective views, placing wall lamps, spot lamps and furniture.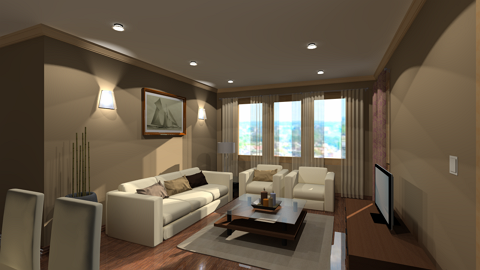 Part 5/5
Documentation, Printing in PDF, Visualization tools and creating Photorealistic images.