Soft furnishing
Outdoor Awnings, Curtain Design Workshop - Intermediate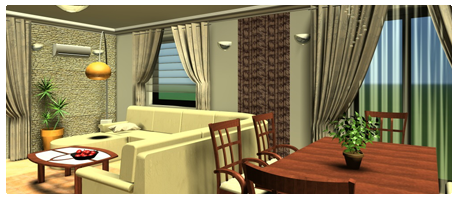 This course goes through the design of various kinds of awnings and curtain design and provides you the following principles and basic skills in both 2D and 3D.
Basic architectural design: Floor plans, walls, doors, windows, slabs, embed real photo.
Environment design: Outdoor virtual staging.
Outdoor awning design: Freeform surface design.
Indoor curtain design: Curtains, roman blinds, venetian blinds, vertical blind solutions.
Visuals: Wall views, shadows, photorealistic/rendered images.
Documentation: Dimensions, printing layout: floor plan.
Suitability: Suitable for those designers just participated on a preliminary course.
Price:

70.00 GBP (VAT excl.)

Location:

Not Specified
Level:

Intermediate
Subscribe to our list!