Reception room
Reception room Workshop - Preliminary

This course goes through the design of a typical reception room and provides you with the following principles and basic skills in both 2D and 3D.
Fundamentals of CAD design: Interface and drawing tools.
Basic architectural design: Accurate drawing of architecture either as a floor plan survey or from a DWG, walls, doors, windows, slabs.
Interior design: Cornicing, skirting boards, curtains, furniture, wall mounted pictures, lights.
Visuals: Finishes and materials from producers, shadows, photorealistic/rendered images.
Documentation: Dimensioning, floor plan with textures and materials, elevations.
You will be able to visualize a 3D model, wall views, photorealistic/rendered images, incorporating textures and fabric patterns.
Suitability: Beginners in computer design.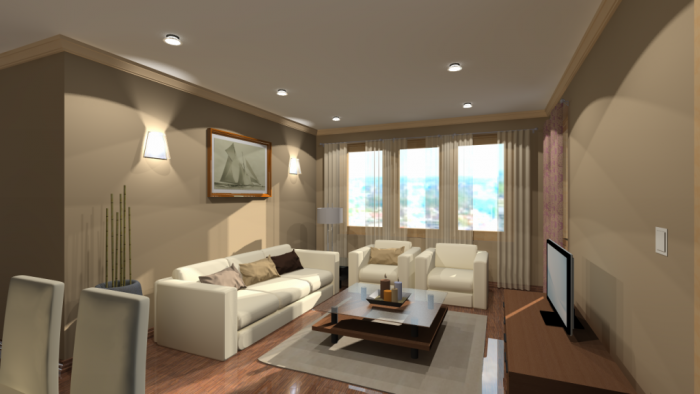 Price:

70.00 GBP (VAT excl.)

Location:

Not Specified
Level:

Beginner
Subscribe to our list!