Kubity is a 3D model-sharing application and service for computers, mobile devices, taking advantage of augmented reality gears and VR glasses. ARCHLine.XP 3D models can be load into Kubity - read how.
Step#1
Save your ARCHLine.XP project into an SKP file.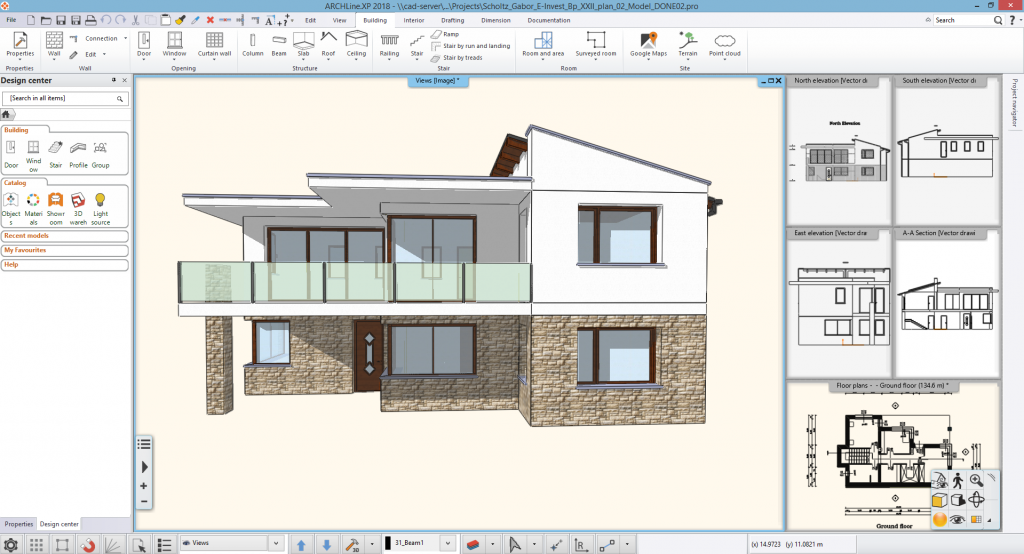 Step#2
Once Kubity is installed on your computer (for a guide on the installation process, see the Kubity website), open it, and drag and drop your ARCHLine.XP SKP file into the program window. Once the project is processed, you will see your 3D model appearing in Kubity's environment.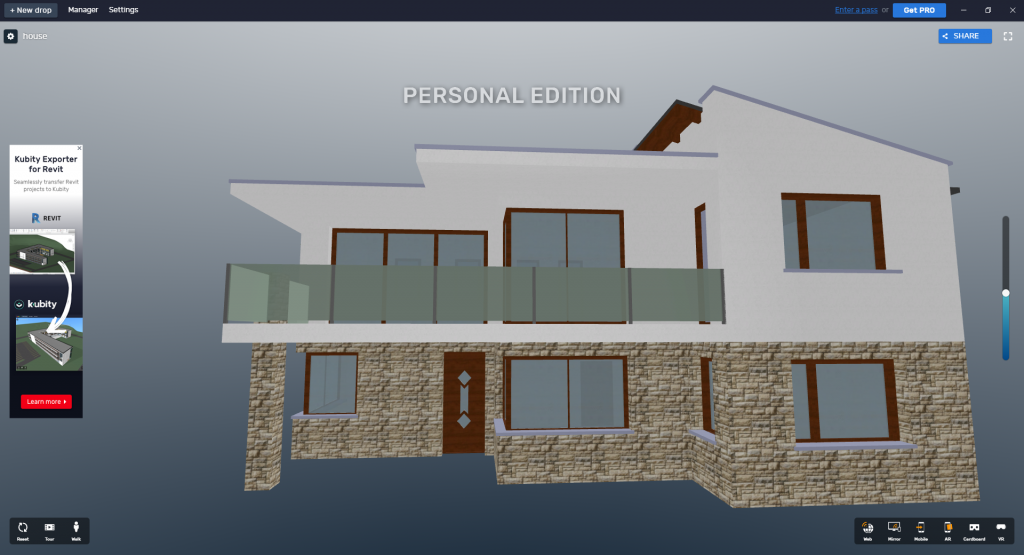 Step #3
You can send your 3D model onto your smartphone or other devices, via the dedicated Kubity tools.
Using this service, you are able to quickly open up your models, which is great if you want to present your design to your clients.
For more information, visit the Kubity website.