Tips for browsing the products of the different suppliers in the virtual Showroom of ARCHLine.XP.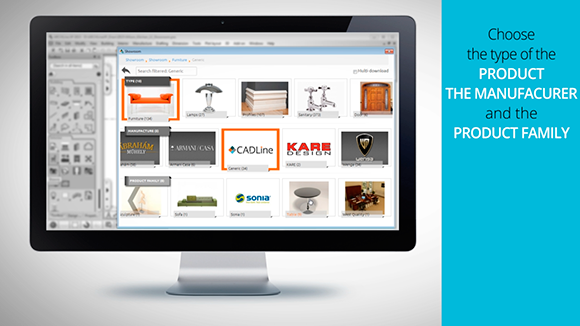 First you need to select the Type (1) of the product you would like to download. (Door, fabrics, or furniture etc.). Then, select the Name of the Manufacturer (Milora, Kludi, or Ravak etc.) Lastly, select the Product family. You also have the possibility to search by product name, you can type the name of the product in the upper Searchbox.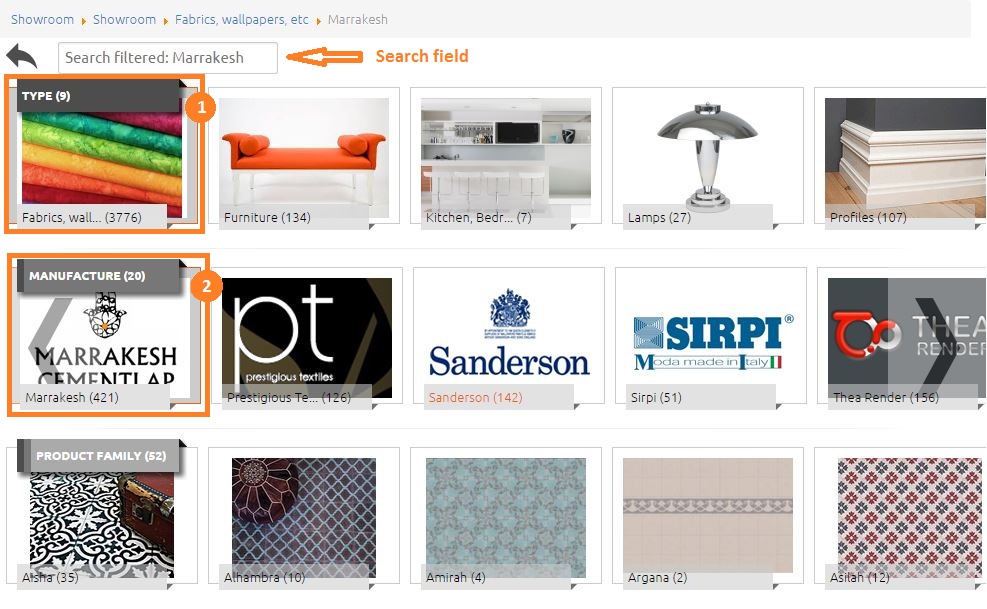 Also, you are able to look through a certain type or manufacturer catalog. For example, if you select the Type: "fabrics, wallpaper" than you can go through them with the word you type in the Searchbar. And if you add to the search the Manufacturer: Marrakesh, than you can go through the fabrics of Marrakesh.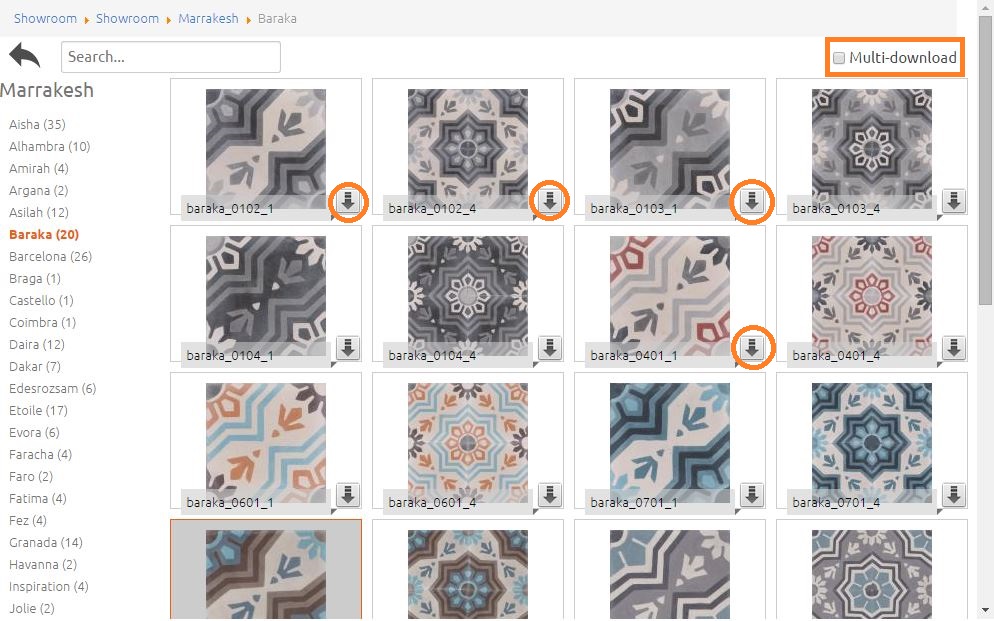 You can transfer one or multiple products from the chosen product family. If you activate the multiple download option, you can move many selected item without exiting the Showroom, by clicking on the arrow next to the product.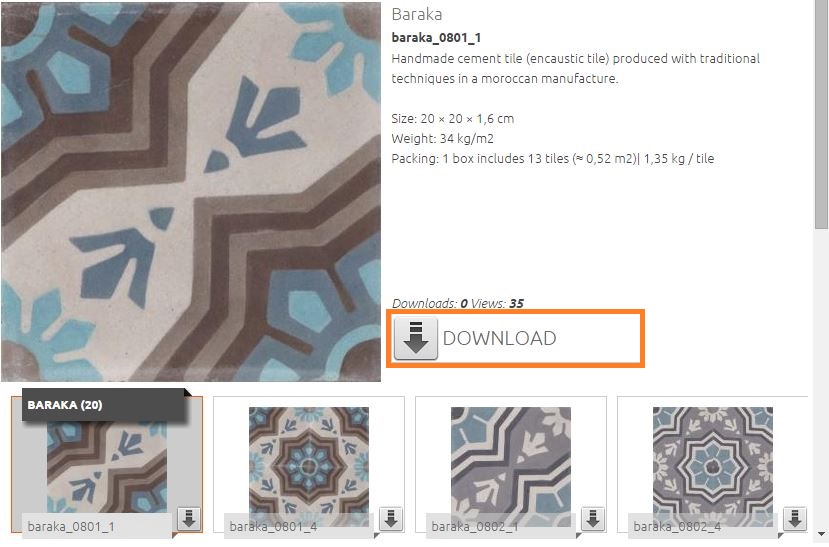 By downloading a single item, you can click to check its features, and you can transfer the product at this stage as well.