ARCHLine.XP
2013
New
features
Release is available!
Please check the following summary, watch the videos and try these new features of ARCHLine.XP 2013!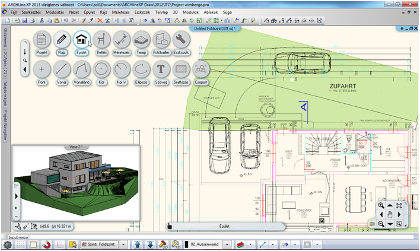 User interface
ARCHLine.XP comes with improved modern user interface that highly increased the speed at which you can move around your drawing.
The new interface enables to switch quickly between individual drawings regardless of the drawing complexity.
OpenGL and DirectX graphic engines are equally supported, and panning and zooming improvements are applied in both platforms.
Watch the video - ARCHLine.XP Interface
Watch the image
Modelling and furniture design
Loft
The Loft tool allows you to create complex models by simply defining a 3D path and several cross-sections along that path. The software will morph these cross sections into each other creating a complex 3D object.
Smart Object Parts
Smart Object Parts is an easy to use tool that gives you an efficient interface for creating complex furniture parts such as legs, chair backs, seats, and so on. You can create complex furnitures even without traditional 3D modelling experience!
Furniture Assembler
Using the Loft tool and the Furniture Assembler of ARCHLine.XP you can create various types of upholstered furniture. The result is modular, so you can freely exchange parts of the final furniture and build up an other one on demand.
Watch the video - Modelling Wenga Amboise Chair
Watch the video - Modelling Wenga Brionne sofa
Watch the video - Modelling Wenga Marseille Chair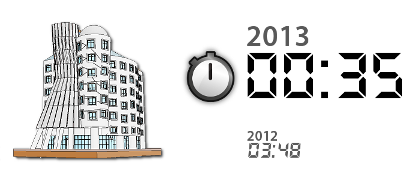 Hidden Line Removal – Improved performance
New algorithm
The speed of hidden line removal on vectorial 3D workspace is highly improved. Now 5 to 10* times faster than in previous versions as implemented a new hidden line removal algorithm and additionally uses multi-threading to give you faster and precise results even with shadow rendering.

*Timing comparison for hidden line removal with shading (Intel Core2 Duo 2.2.GHz).

64-bit and multi-core processor support
Why 64-bits?
ARCHLine.XP 2013 64 bit version is for users who deals with large projects or renderings and 32-bit system means memory limitation.

Benefits of 64 bit version
Modern software development and data processing is running up against a built-in memory limitation. 32-bit versions of Microsoft Windows can only allocate a maximum of 2 GB of memory to each running process, regardless how much real or virtual memory is available on a particular machine. It means that large projects over this limit cannot be opened at all. 64-bit system is not subject to the same memory limitation.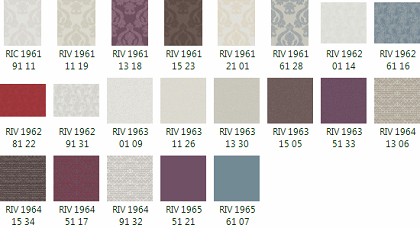 Material management
Materials menu
The Materials menu helps understanding and maintaining the different tasks for material management offering a unified interface regardless which dialog or settings panel you are using.


Material categories
The materials of ARCHLine.XP can be managed using categories instead of using real existing folders. Categories allows users to handle materials much more flexible.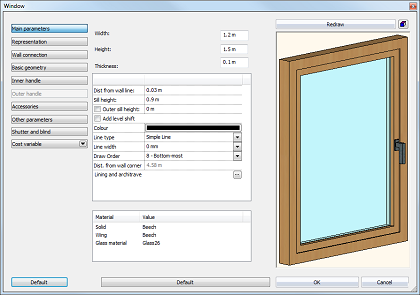 Openings
Properties dialog window
The Door and Window Properties dialog window are redesigned so users have better understanding of the settings and data of each opening.
Handles
The Doors and Windows of ARCHLine.XP now have the settings for external and internal handles.
Accessories
You can add any 3D object as an extension of your door or window model.
Door/Window wizard
Watch the video
Watch the video
Watch the video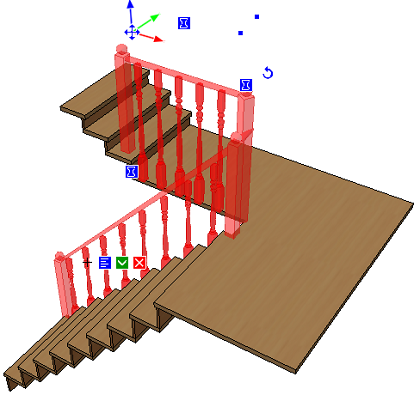 Balustrade development
The new developments of the Balustrade tool in ARCHLine.XP allows you to handle each sections of the balustrade path as an individual part with unique distribution settings and rules. Use the special markers to access these settings.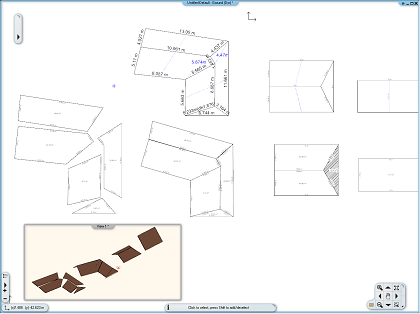 Roof design
Roof survey
From a Structural point of view, if the existing roof tile covering is to be replaced with a new, heavier roof tile then a full structural appraisal is required to ensure that the current roof structure is suitable to carry the increased loadings. ARCHLine.XP supports drawing roof shapes based on roof survey data.
The Roof survey tool helps in the following cases:
when replacing the roof covering with heavier tiles;
Showing calculations for strengthening works for building regulations approval;
Recommended alterations to truss rafters / other structural supports.
Gutter and downspout
With the help of ARCHLine.XP you can create and modify the gutter and downspout of the roof easier than ever.
Watch the video - Gutter Design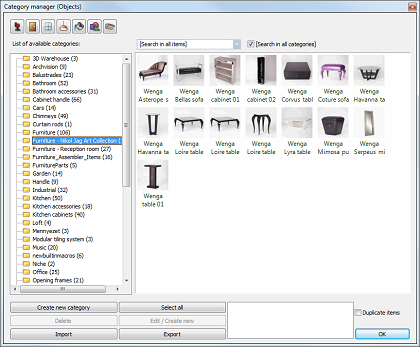 Other developments
64 bit support
Thanks for the fundamental developments of ARCHLine.XP®, it is now available in 64 bit version. This allows users to use the resources of modern desktop and mobile PC configurations.
Redesigned Offset tool
The Offset tool of ARCHLine.XP® is further simplified and thanks to the changes it offers a smarter and more efficient solution.
Category manager
The Category manager of ARCHLine.XP® offers a unified and easy to understand interface for handling content in ARCHLine.XP.
Smooth nodes
ARCHLine.XP® offers smooth nodes to insert into an existing path. Smooth nodes will smooth incoming and outgoing path edges along a tangential line instead of the traditional hard edges.
Align selection
ARCHLine.XP® offers the Align tool to align selected drawing items to each other.
Indoor blinds
Using the ARCHLine.XP 2013 you can place and edit indoor blinds (curtains, romand blinds, venetian blinds and vertical blinds) in a few easy steps.
Watch the video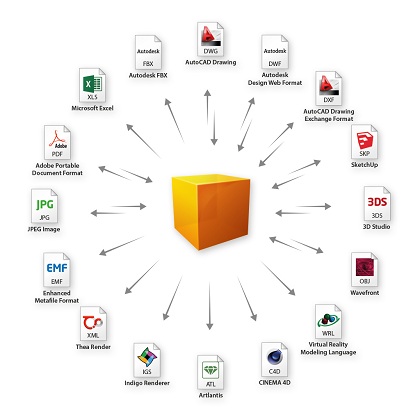 Export / Import features
DWG - Export all floors at once
When exporting drawings of a multi-storey building you can export them into DWG files in one step.
PDF - Import as image
ARCHLine.XP® imports PDF files as images, so you can use it as a source file for your work when processing existing drawings for example. The imported PDF is converted into an image file so it can be calibrated just as other imported images.
Indigo render export
ARCHLine.XP® supports the native fileformat of Indigo render. Using this export file you can establish a good direct connection to Indigo render. Indigo Renderer is an unbiased, physically based and photorealistic renderer which simulates the physics of light to achieve near-perfect image realism..
Learn more at:
http://www.indigorenderer.com/
Autodesk FBX - Export
ARCHLine.XP® supports the Autodesk FBX file export allowing users to export full 3D models with materials and lights to 3D modellers and render applications.
Quantity Take-off
Room Book – Excel list
Tiling – Excel list
You can find the new features of previous versions of ARCHLine.XP® by clicking on the following links:
Compare releases - ARCHLine.XP previous versions