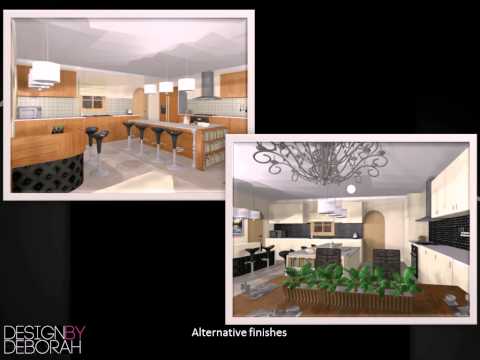 Deborah Heath, Design By Deborah
We are very pleased to introduce one of the clients of the ARCHLine.XP Interior team, Deborah Heath of Design By Deborah.
We asked Deborah what she thought of our software:
"The business was growing and we wanted to offer our clients a complete interior design service including fully rendered 3D visuals where it was needed.
We wanted a software that could do everything we wanted it to do but wasn't too complicated to understand.
After researching many different products we found that ARCHLine.XP could do everything that we required.
We have used it not only for clients but also in marketing and advertising material giving us the opportunity to show off our talents fully by creating rooms that are completely different or with an unusual theme.
We have recently taken on two new designers and they are currently learning the product and have found it quite easy to get up to a competent standard.
We still need to develop our skills further so that we can fully exploit all that ARCHLine.XP has to offer."