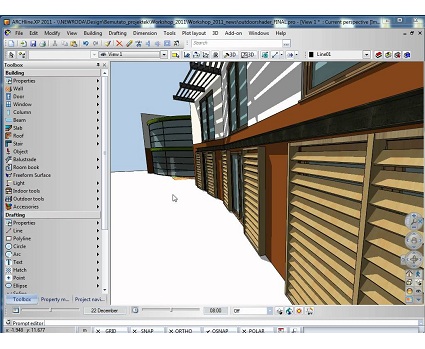 Discover how to create External louvers ARCHLine.XP Interior!
Join us for some minutes and watch this video in which you'll learn, step-by-step, how fast and easy is to create External louvers using ARCHLine.XP Interior.
You will experience:
The summer sun is too warm in the building? - The exterior shading devices are the most effective for defence against hot temperatures.
The outdoor setting after a few simple screening tool to quickly build custom needs external louvers structures.
The slats can be rotated to allow light to pass between the slats so that the external lighting effect is modelled accurately in interior design.
ARCHLine.XP provides professional software solution for new and renovated homes, offices, kitchens, bathrooms design combining CAD and visualization capabilities within one software package