Introducing:
Káplár
Nikoletta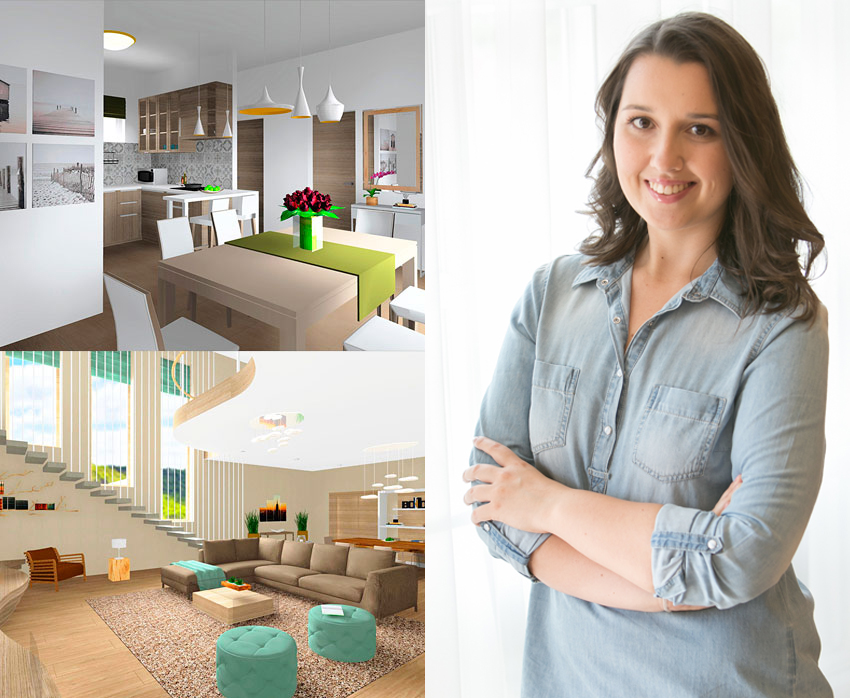 We are very pleased to announce one of the users of the ARCHLine.XP team, Káplár Nikoletta
Please do visit our gallery to see all the photos!
As an interior designer I constantly have to be creative, flexible and open-minded. Clients, specifications and circumstances always differ – the projects are not identical. But the final goal is every time the same: a functional and pleasant space that always fits the needs and preferences of the individuals in their taste and custom.
A final design is born of various ideas, some of which may be unique and flamboyant while others emphasize functionality and practicality.
My works are characterized by thorough preparation and accurate realization because the final design has to be comfortable, useful and livable. I believe that beauty and harmony should not preclude practicality and ergonomics. They should come hand in hand.
ARCHLine.XP BIM Design Software is a useful tool which helps me to work the way I prefer and visualize my designs and plans as I like. It provides for various approaches for the users to reach the final solution for their particular project.
ARCHLine.XP BIM Design Software offers a wide range of options to present my concepts and the final design according to the preferences and requirements of the client.
One of the most significant advantages of the software is that makes my work smooth and easy refine coloring, materials, fabrics flexible any time especially compared to the traditional hand drawing.
Being an interior designer the greatest award for my work is the satisfaction and delight of my clients.