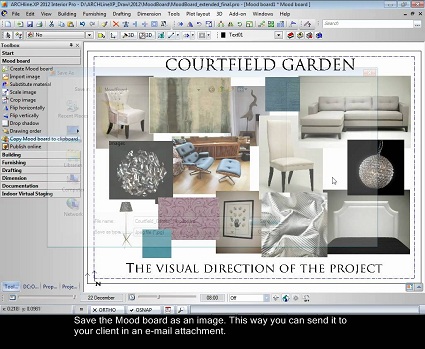 Presenting your ideas just got simpler and faster
Digital Mood Board: great way to collect, organize and present the visual direction of your project.
Why Digital Mood Board?
Create inspiring design concepts with a full set of professional design tools.
Save hours of redesign by establishing an initial visual look.
Feel easier getting you and your client on the same page.
The simple drag and drop of images allows you to effortlessly build interior inspiration boards.
You can go further to design floor plan and 3D model in the next step.
Replace the fabric and update your digital project in a minute.
Publish the Mood Board into the online gallery and present your ideas on tablets and smart phones.
Visit our Gallery.