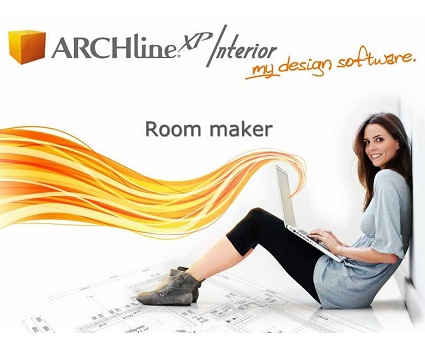 Speed up and make your work simple as no one else using Room Maker!
Join us for some minutes and watch this video in which you'll learn how fast and easy is designing with Room Maker. Room Maker is an all-in-one design tool that highly speeds up the interior design starting from an empty room. Available from 2012 Release.
You will experience:
There is no need to learn many icons, CAD design tools anymore.
You can do all steps in one panel very quickly even if you are beginner in computer design.
You can add doors, windows, finishes, lights, curtains, sockets, switches, cornices and skirting boards, pictures on wall using this smart design method
Do you need for another texture, color, socket type or profile for cornice? Choose it from your preferred item's list and you can see how it looks right away.
ARCHLine.XP provides professional software solution for new and renovated homes, offices, kitchens, bathrooms design combining CAD and visualization capabilities within one software package.