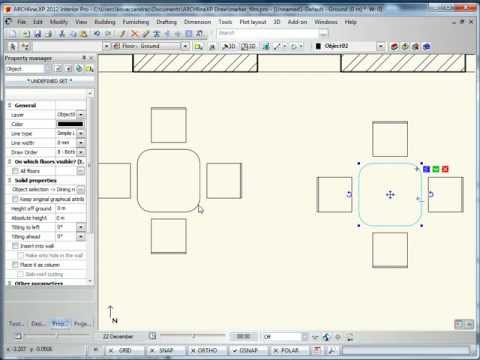 Comfortable editing in ARCHLine.XP
Join us for some minutes and watch this video in which you'll learn how fast and easy is designing with the new Smart Distance tool. Smart Distance tool makes your editing comfortable and visually controlled. Available from 2012.
You will experience:
Smart Distance is a fast tool to measure and change the distance from the first selected item and the later selected ones.
ARCHLine.XP displays the first item with a red colour. The next selected item(s) will be easy to recognize as it will have a different colour.
ARCHLine.XP provides professional software solution for new and renovated homes, offices, kitchens, bathrooms design combining CAD and visualization capabilities within one software package.