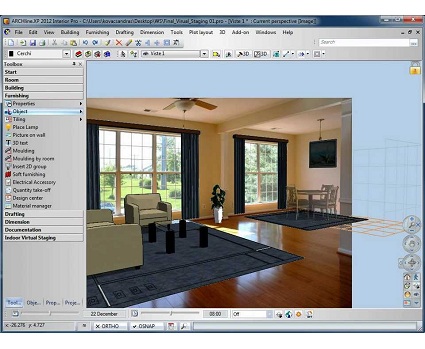 Explore the world of Virtual staging!
Join us for some minutes and watch this video in which you'll learn, step-by-step, how fast and easy it is to use ARCHLine.XP INTERIOR for Virtual Staging!
You will experience:
Virtual staging is a fast, easy and economical way to illustrate how the room looks with the new furniture in.
High level of realism, because you combine the photo of the room with the photorealistic 3D computer model.
You can use iPhone, iPad, Android to show your clients the new curtain, décor and furniture.
ARCHLine.XP provides professional software solution for new and renovated homes, offices-, kitchens-, bathrooms design's combining CAD and visualization capabilities within one software package.