Designed by Ms Ilona Vasarhelyi-Nagy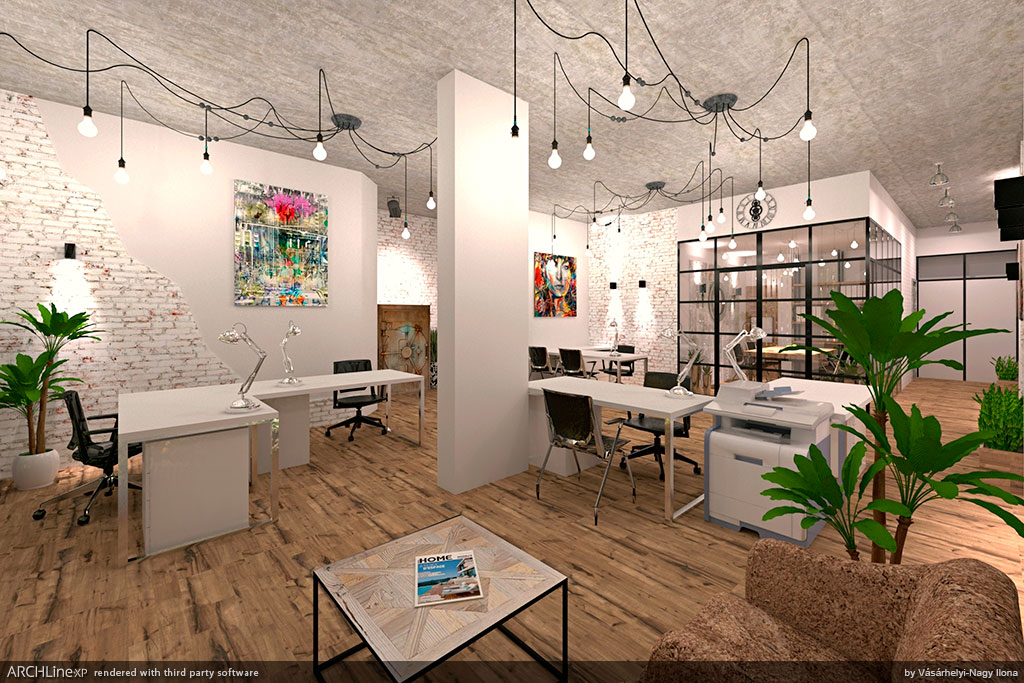 We are delighted to announce that the winner designer in 2016 is Ms Ilona Vasarhelyi-Nagy.
12 images were selected, each month one during the year and the winner became the most liked rendering by the public on our Facebook page.
Congratulation for the amazing picture!
Comment of jury:
Outstanding, clear yet very much detailed office interior. It gives endless sensation of discovery through its bright and creative solutions.
The winners of the 'Picture of the month' competitions in 2016