How
to
select
all
walls
in
a
single
step?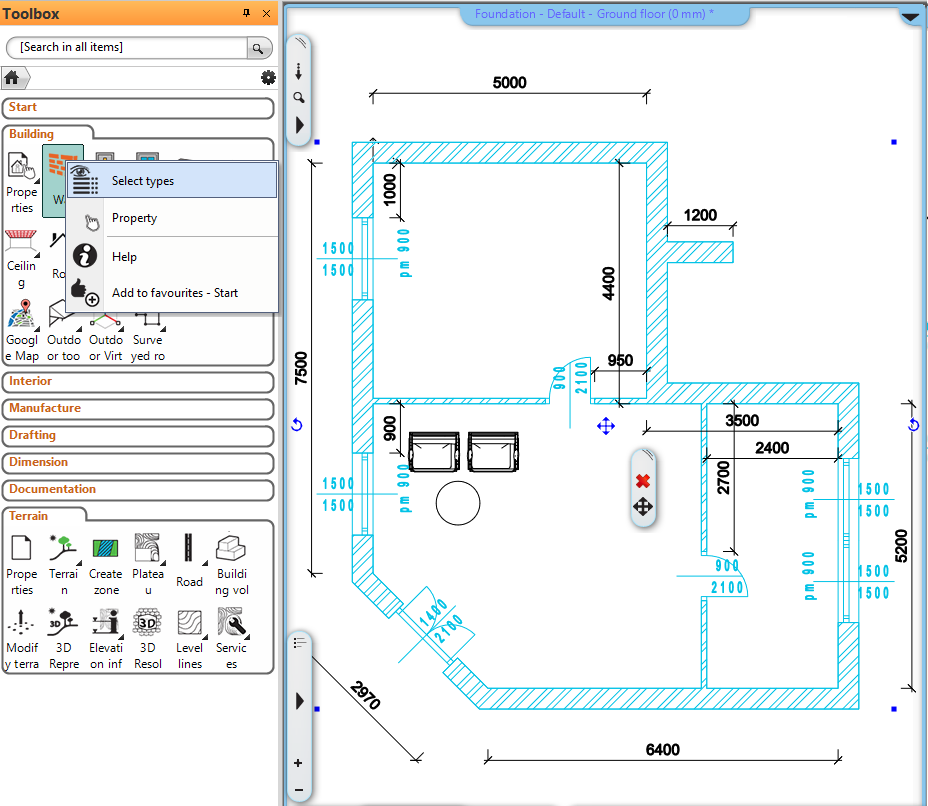 Selecting all entities (e.g. all the walls) in a single step
Solution:
1. Move the cursor on the entity type main or any sub-icon in the toolbox, for example select: Wall.

2. Use the right click over the Toolbox icons then click on the Select Types command from its pop-up menu.
The program will select all the required entities (in this example all the walls) on the actual floor plan.