CadLine Ltd., developer of the ARCHLine.XP product family, and 3Dconnexion, the industry standard for CAD input devices, announce the integration between software and hardware to deliver even more efficient tools for those, who seek to boost their CAD efficiency.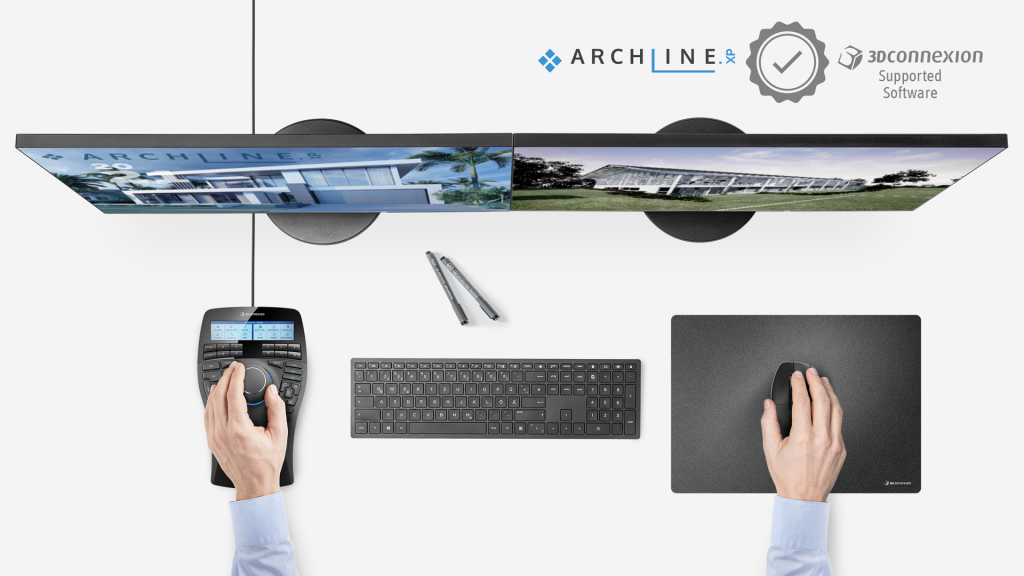 As part of the companies' agreement, 3Dconnexion's award-winning CadMouse and SpaceMouse devices are integrated into, and fully supported by ARCHLine.XP, CadLine's flagship BIM software. As a result, ARCHLine-using architects and interior designers can all harness the powers of these devices, during their day-to-day modeling tasks.
"An architectural design might involve a whole lot of mouse clicks, not to mention the hefty and repeated use of the same few commands" says Illes Papp, CadLine's product manager, architect and CG specialist "We saw that the 3Dconnexion products could help speeding things up, and even automate a few manual tasks. We have a twofold result here: on one hand, working in ARCHLine got even faster, and on the other hand, we now have the support of an industry leading technological pioneer of the CAD industry. This is a promising collaboration, the fruits of which will surely be enjoyed by our clients."
The integration was developed by CadLine with the kind professional support of 3Dconnexion, using the freely available 3Dconnexion Software Development Kit (SDK). CadLine will offer the integration starting with the latest 2021 release of ARCHLine.XP. For device selection and availability, please visit 3Dconnexion.com.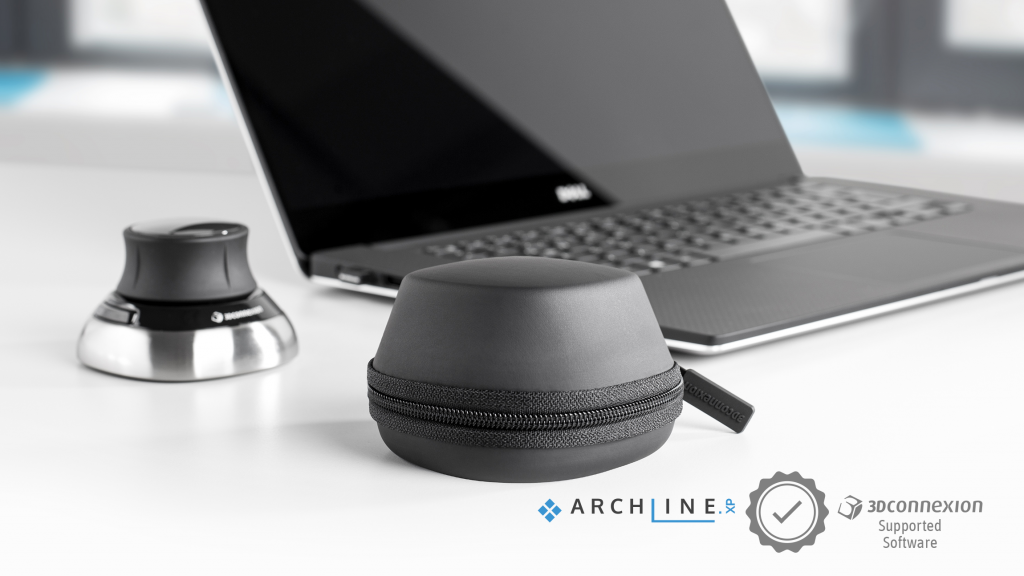 About ARCHLine.XP
ARCHLine.XP is a BIM program made by CadLine, a Hungary-based technology company specialising in innovative design and data management technologies for the AEC industry. ARCHLine.XP delivers features for architectural and interior design while facilitating a multi-disciplinary design process.
About 3Dconnexion
3Dconnexion creates the world's most advanced, research-based professional input devices for design and engineering. Optimized for over 300 software packages, our products help people across industries worldwide produce better designs more efficiently. The company's mission is to provide peace of mind to the professionals who design the buildings, machines, and products that power our world. Technology and build quality combine to deliver the performance that professionals demand.
For more information, visit our knowledgebase