CadLine Ltd. is pleased to announce that ARCHLine.XP successfully passed IFC2x3 Coordination View Import certification.
This certification means ARCHLine.XP has joined to leading architectural software developers having both IFC2x3 Coordination View Import and Export certifications.
IFC2x3 Coordination View Import and Export allows sharing of BIM among the disciplines of architecture, structural engineering complying with the format standards.
The IFC2x3 Coordination View Import is the built-in and default standard supported by ARCHLine.XP 2017.
To see all vendors who have been certified for Importing or Exporting IFC files on the IFC2x3 Coordination View V2.0, please click here.
To see the certification documents in downloadable PDF please click here.
For more information about buildingSMART International and IFC, please visit: www.buildingsmart.org.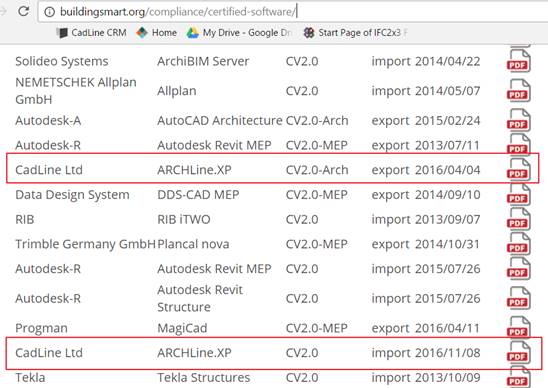 About CadLine Ltd.:
CadLine Ltd is an independent software vendor company and has been developing software since 1993.
ARCHLine.XP is the BIM software that enables you to make 3D architectural, interior design and renderings with great quality and effectiveness.
Many thousands of professionals in building and interior design, furniture manufacture and lot of other fields use ARCHLine.XP every day.
Press Contact:
Erika Harosi
Managing Director
CadLine Ltd.
T: +36 1 388 97 33
E: This email address is being protected from spambots. You need JavaScript enabled to view it.
www.archlinexp.com