9 January 2020, Miri, Malaysia – Curtin University Malaysia (Curtin Malaysia) recently signed a software agreement with Cadline Network Limited in Budapest, Hungary, for sponsorship of ARCHLine.XP software developed by the company to Curtin Malaysia.
ARCHLine.XP, a professional architectural design software for BIM (Building Information Modelling), will be used for teaching and learning activities for Civil and Construction Engineering and Construction Management students of the Department of Civil and Construction Engineering at Curtin Malaysia's Faculty of Engineering and Science.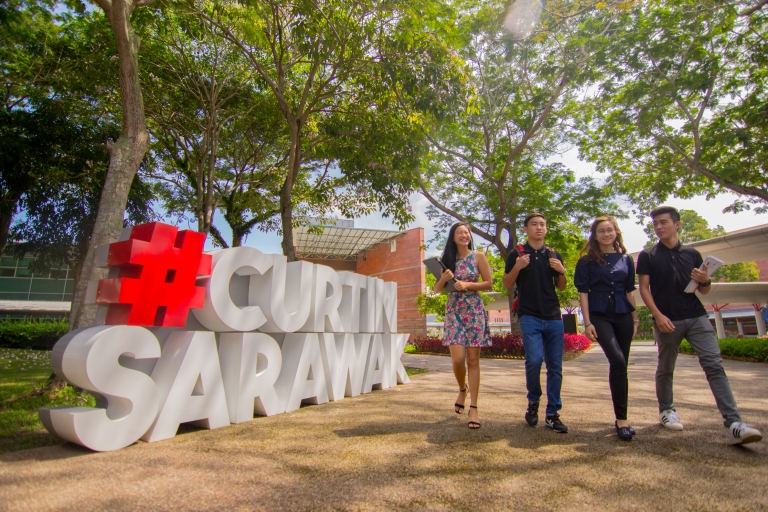 Curtin Malaysia is a partnership between Curtin University in Australia and the State Government of Sarawak. They offer students the unique opportunity to follow courses from a celebrated Australian university right in the heart of tropical East Malaysia. Source: https://www.curtin.edu.my/
Representing Curtin Malaysia's Pro Vice-Chancellor, President and Chief Executive Professor Jim Mienczakowski, Senior Lecturer Dr. Wong Kwong Soon of the Department of Civil and Construction Engineering received 35 ARCHLine.XP education licences from Arthur Gan, Director of Computer Graphic Network, the local representative of Cadline Network Limited.
Gan also conducted an ARCHLine.XP introductory session for staff and students of the Department of Civil and Construction Engineering.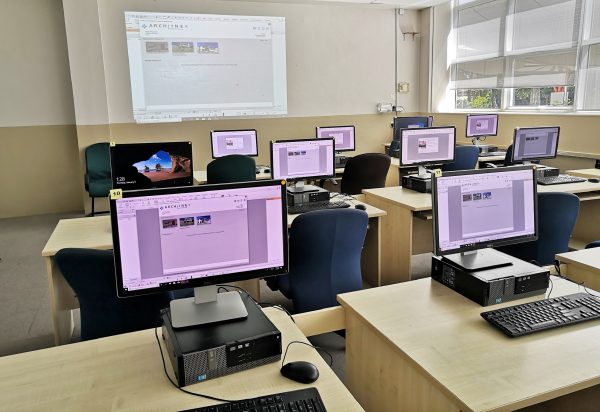 The computer lab at Curtin Malaysia equipped with the ARCHLine.XP software.
BIM, an intelligent 3D model-based process that gives architecture, engineering, and construction (AEC) professionals the insight and tools to more efficiently plan, design, construct, and manage buildings and infrastructure, has been integrated into the curriculum of Curtin's Bachelor of Engineering in Civil and Construction Engineering, especially in the unit related to drawing and surveying and the course's integrated design project.
Dr. Wong commented that the introduction of BIM in the curriculum is timely as BIM is the latest game changer as a technology solution, and like any new technology, there is a great need for skilled manpower in this area. Naturally, young students of construction disciplines across the globe are interested in making a career out of it.
"For our civil and construction engineering graduates, mastery of BIM can be of great advantage as the AEC industry is going through a major transformation where BIM experts will be needed to lead, manage and cope with the transformation," said Dr. Wong.
Curtin Malaysia recently hosted its inaugural 1st Borneo Building Information Modelling (BIM) Symposium from 6 to 7 December 2019. Jointly organised by the university's Curtin Highway Infrastructure Research and Innovation hub (CHIRI), Department Civil and Construction Engineering and student-run Curtin Civil Society (CCS) of Curtin Malaysia, the symposium brought together engineers, quantity surveyors, architects, researchers and academics to share and discuss their experiences in BIM and using building information in design and construction.
Curtin Malaysia offers Curtin University's four-year Bachelor of Engineering (Hons.) in Civil and Construction Engineering which is a comprehensive combination of civil engineering and construction engineering. It is a professional and practically-orientated course that has extensive support and collaboration from industry players and is highly prized by graduates and respected by professional engineers.
It also offers a four-year Bachelor of Applied Science (Hons.) in Construction Management which is a management-oriented degree that prepares students for a range of professional roles in the building and infrastructure construction industry and is taught by a dedicated team of professionals with qualifications and experience in various construction-related disciplines.
As originally published on the website of Curtin University
https://news.curtin.edu.my/news/curtin-malaysia-receives-state-of-the-art-bim-software-for-teaching-and-learning-purposes/