Andreas Brabenec is an engineer and master builder for architecture, and works on projects in Germany, Austria and the USA, uses the programs ARCHLine.XP Professional and ARCHLine.XP LIVE for his projects.
I have been developing projects for various international companies for decades. I get inspiration and ideas for my work from conversations with friends, but also from experiences I have gathered while working with various customers. When it comes to designing large projects, the biggest challenge is to think in larger dimensions, as there is usually more than one building I have to keep in mind, and also many different architectural styles to consider.


The great thing about ARCHLine.XP is the relative simplicity of the program, and that it is easy to transfer my plans to rendering and to LIVE, and that I get support with my various questions that may arise in a project. The support really takes most of the stress off my shoulders.
Among others, I also work with the company
Virtuelle World
, where the concept is to be able to show the clients' their houses at any time of the design process. First, we make an architectural plan and the visualization. Then - with the help of VR goggles - the customer can explore his/her future home, taking a virtual walk. Changes on materials, colours or even the floor plan layout can be made at any time, customers will in fact get their actual dream home in the end. During the process,
I create my plan in ARCHLine.XP Professional, pass them on to ARCHLine.XP LIVE for visualization
, and then make my presentation to the customer. This project on the below image was also done using LIVE. The plans are then passed on to Virtuelle Word.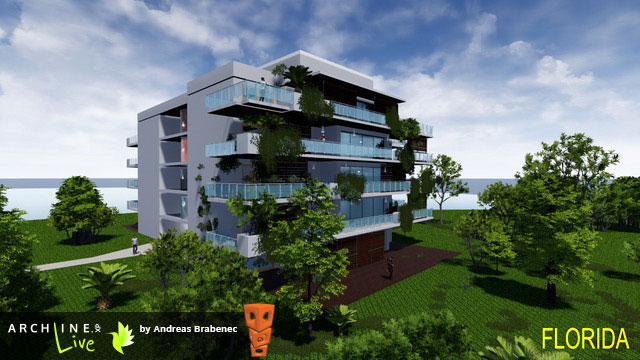 I love ARCHLine.XP LIVE, it is very easy to use. My strategy to learning LIVE was learning while working, I experimented with functions, practiced, and got support from the ARCHLine team.
The best thing about ARCHline.XP is how I can pass my plans to rendering and to LIVE easily, and in a flexible manner. Did I forget something on my floor plan? No problem! I just correct my mistake,
update the project and the change is there on my visuals immediately
. It's great that LIVE comes with its own material and object library, with moving trees, people, and vehicles I can animate. The latest version of LIVE even allows me to create a video of my project, where everything is full of movement.
The first contact with ARCHLine.XP was around 2005, and the selling point was "do your first project with the software, we will help you and you will see in a few months you can work with our program yourself"
This is exactly what happened, and never turned back since. Don't be afraid, just get started.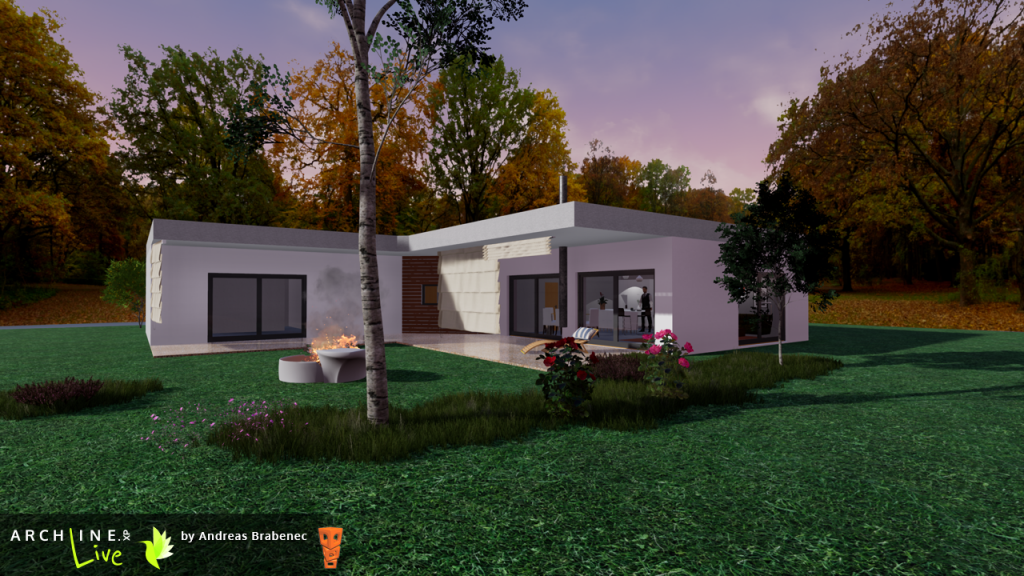 The article is originally published in German here