Step 1 - set up your units
Open the Settings panel, navigate to Units and Angles. Set up the Angle Measure to Deg/Min/Sec, and the Rounding Off Decimals to the appropriate value.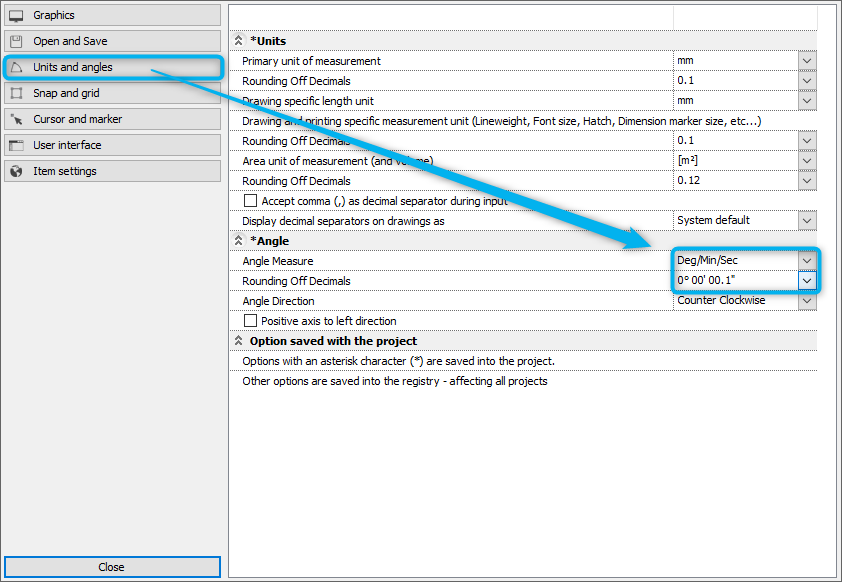 Step 2 - start drawing
Choose the Line, Wall or other tool you want to work with. Pick your starting point, so that the input window will appear.
Hit Tab to jump to the Angle input.
Step 2 - use the formula
Use the proper formula and In order to define the Degrees, Minutes, Seconds. If your keyboard is unable to add the ° symbol, use the backup symbols, d and '.
Example: 150 degrees 180 minutes 15 seconds is 180°24'15" or 180d24'12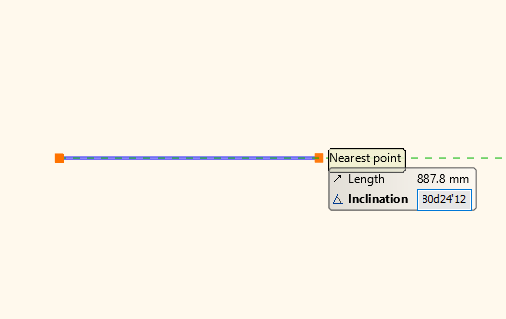 Hit Enter to accept the value.