You can customize window sill easily to apply bottom rake (sloped bottom sill)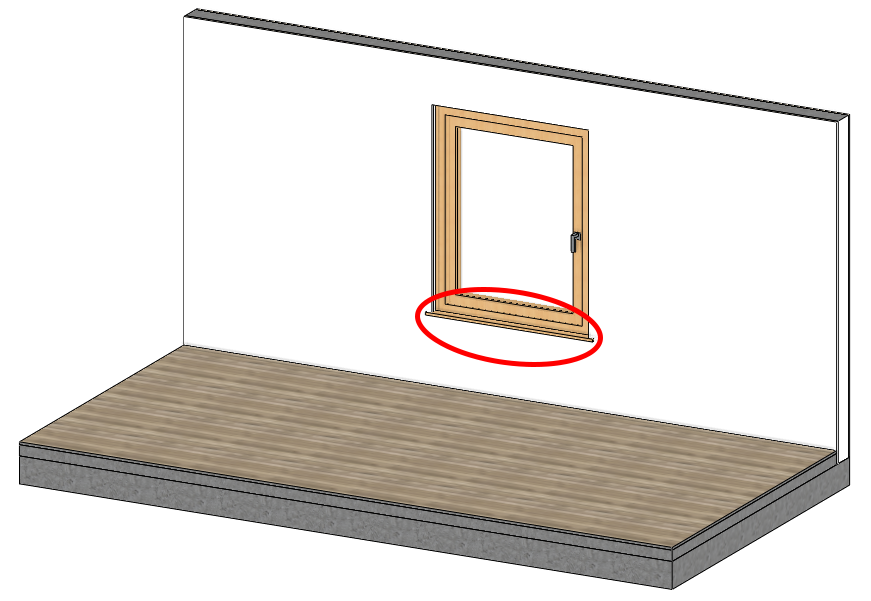 1, Open the window properties dialog and select the Interior and exterior sills tab. Activate the Profile cross-section option (in this case only the interior sill will be edited).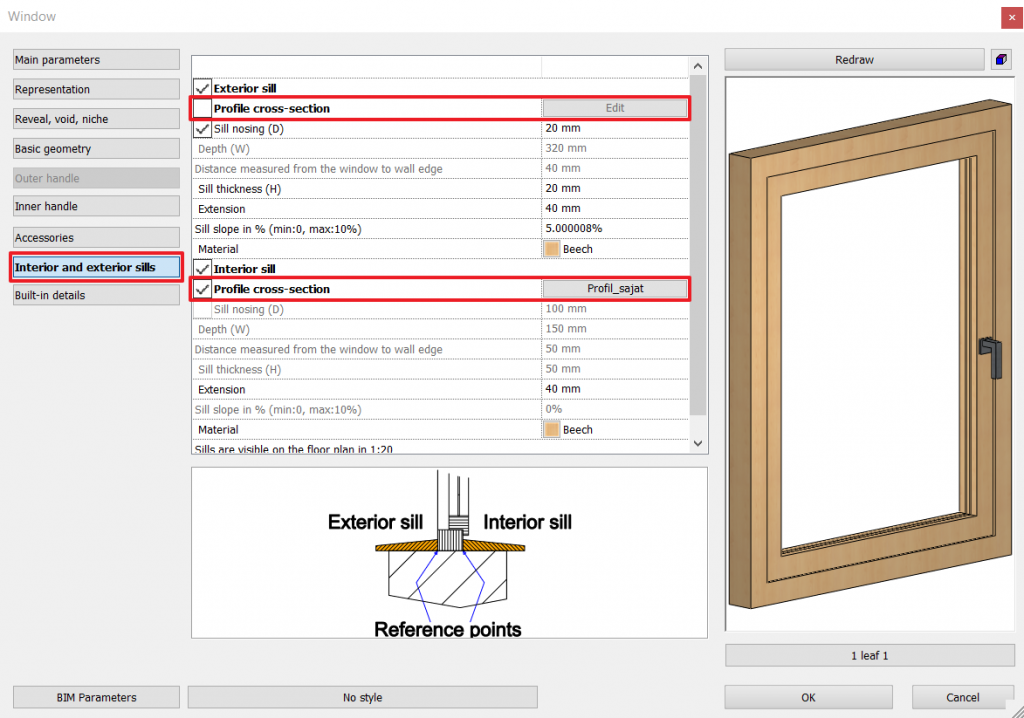 2, In the pop-up window click on the Select profile button, then select the appropriate profile. You can also use your own profile.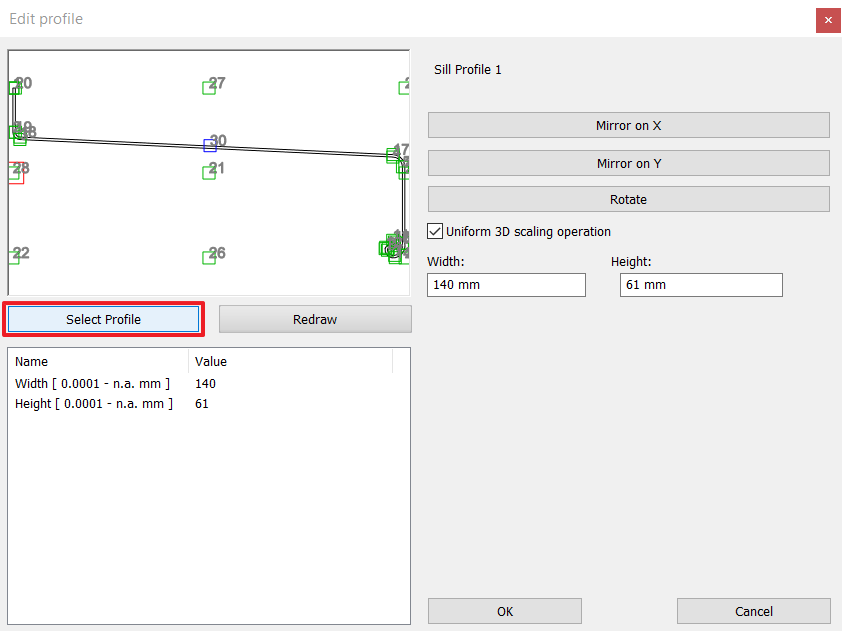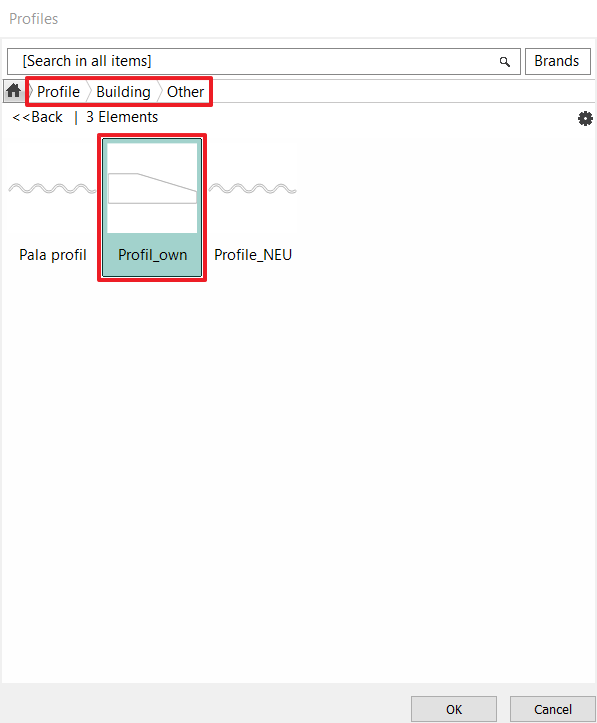 3, After selecting the appropriate profile, enter a reference point in the upper plane of the profile and, if necessary, adjust the size.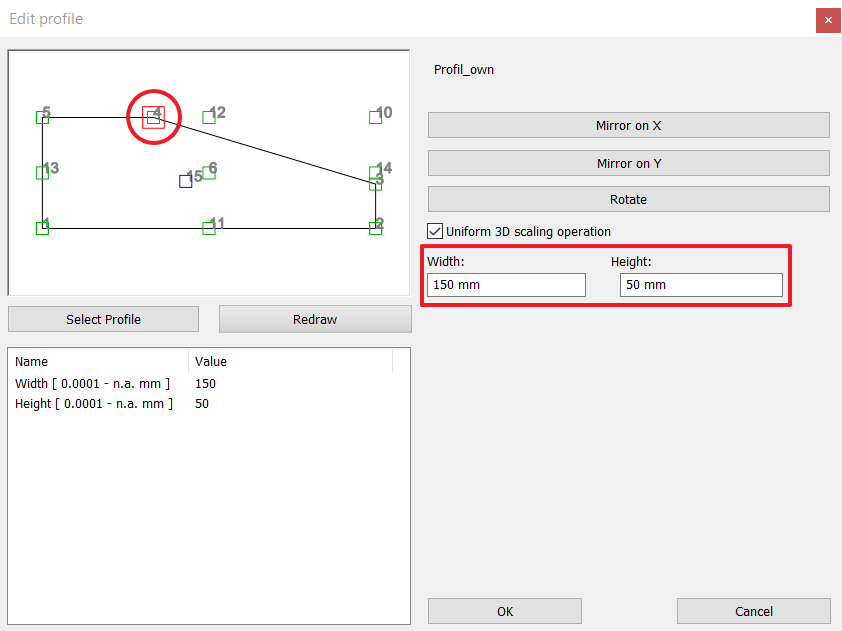 Accept the changes and the program will automatically display them in the 3D view.