Vienna, Austria (20 June 2016) - We are thrilled to announce a new ARCHLine.XP Interior Design course
will start this September at WIFI in Vienna with Mrs. Mag. Bayer.
This course introduces students to the core skills of the ARCHLine.XP CAD/BIM software.
The course is part of the WIFI Interior Design Certificate Program.
On 16th of June 2016 we had a successful presentation for the future students of the course at WIFI Wien by
CadLine Ltd. distributor partner in Austria IT-Concept Software GmbH .
We are looking forward to a successful collaboration, of which everyone can benefit from.
Check out the gallery of the event!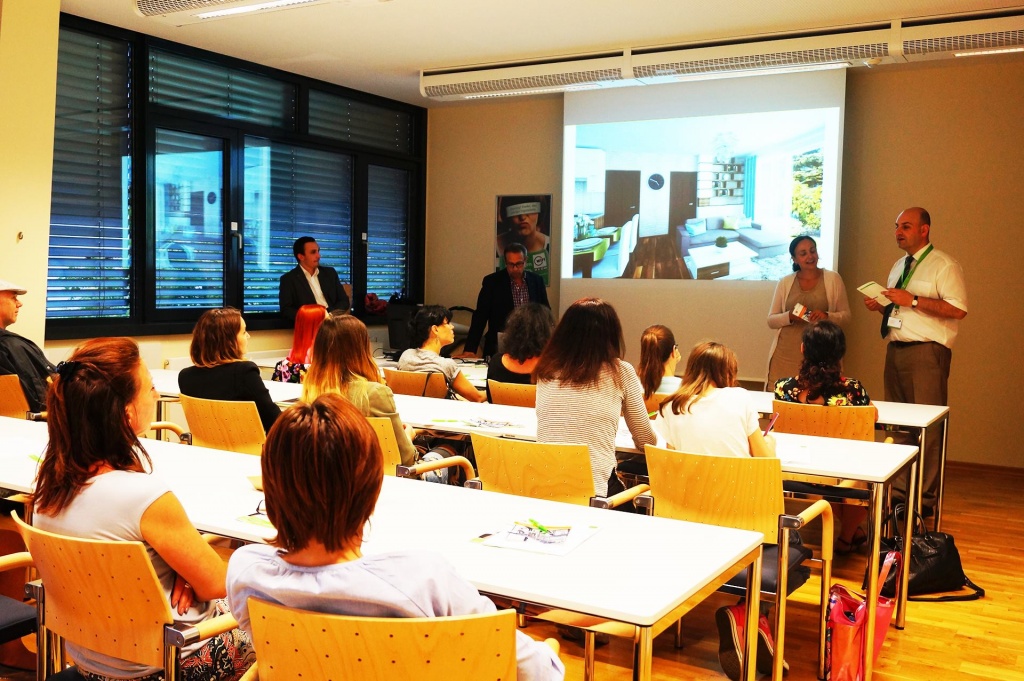 The course starts at 5th September 2016.
ARCHLine.XP is a powerful CAD/BIM software for Interior Architecture which allows designers and architects to
create accurate 2D/3D interior design and visuals with great quality and effectiveness.
ARCHLine.XP supports the interior design projects with many features which were designed specifically for the experienced and novice interior designer.
The course demonstrates the capabilities of the software how to model and render a fully furnished kitchen,
bathroom and living room, taking the students to a level where they can be confident in their ability to work with CAD projects.