2.12.2017. Seoul - Hundreds of professional arhitects, designers and visual artists gather at the event hall of the KIRA building (Korea Institute of Registered Architects) in Seoul to see how BIM meets Visual and to understand solutions that are tailored to easily solve these tasks.
Opening the event keynote speaker and CADalog Korea CEO Carpenter Yoon spoke about how BIM changes the way buildings and interiors are created and what new trends came with the rising of new technologies in computing and real-time visualization.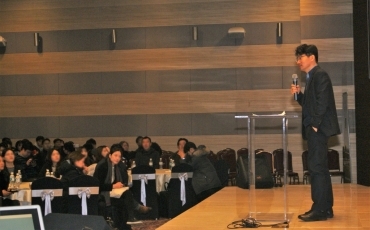 CADalog Korea CEO Carpenter Yoon opens the BIM&Visual 2017 event @ KIRA building, Seoul
Designing buildings and interiors of all sizes with the ARCHLine.XP BIM all-in-one design software covering the complete workflow in details was then demonstrated in the following 1hr opening session. As an architect and tutor I presented how to start from scratch or based on a digital drawing through creating a multi-storey BIM model and creating the full detailed documentation and shadow analysis throughout the show. The way BIM design changes our methods as we gradually shift from 2D drafting or 3D modeling to virtually creating a replica of future and existing buildings were answered by examples that many of the professionals face with on a day-by-day basis.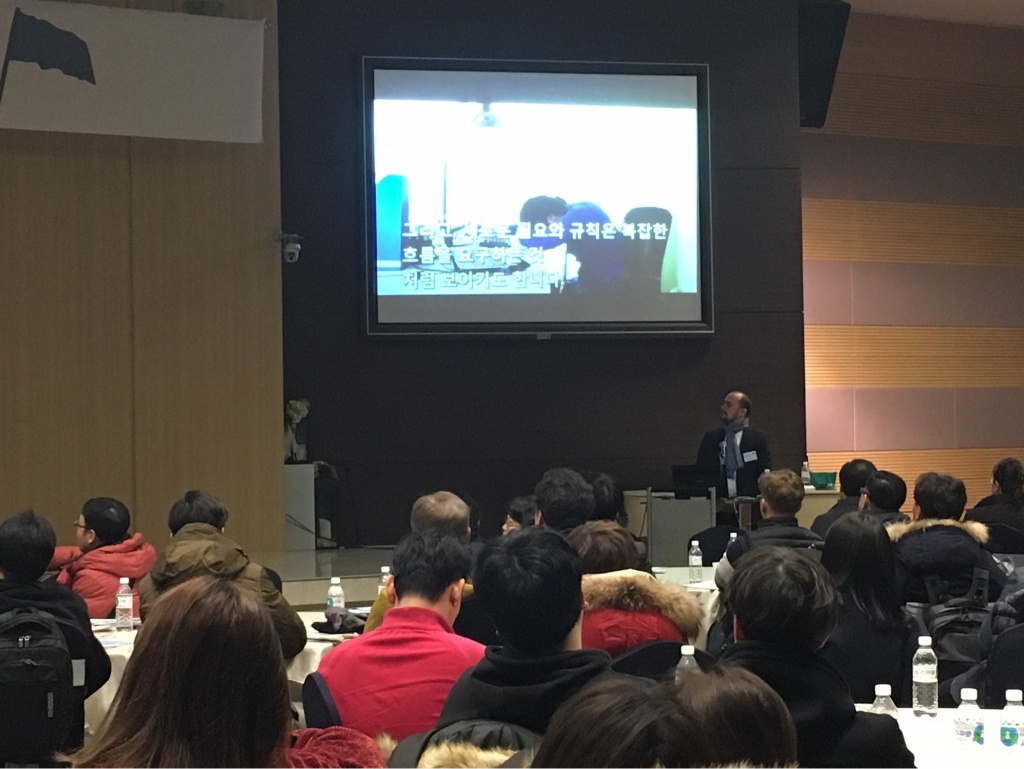 Illés Papp architect @ BIM&Visual Camp 2017 in Seoul speaks about the BIM workflow
Co-speakers from Lumion Korea then demonstrated how the latest technologies running on powerful rigs can give extraordinary tools when creating breath-taking visuals based on 3D models created in modeling and architectural design software applications. Trimble speaker revealed the latest changes in their solutions for users and then Cadalog Inc. CEO David Wayne from the US took word to talk about the new enhancements and great tools of Podium for SketchUp in realistic visual design.
I am firmly convinced that in order to fully grasp what BIM has to offer, it needs to be put into context, and it needs to be shown how software solutions work together. BIM&Visual Camp 2017 did this spectacularly.
Find out more about the ARCHLine.XP BIM tools here
Watch our BIM-related webinar here