CADLine introduces the future of architectural visualization - ARCHLine.XP Live.

Recognizing its client's need for better and faster visuals, ARCHLine.XP LIve is made to bring CAD models to life.
Live is an easy to use, affordable archviz animation software. It turns your design into an immersive model, creating high quality visualization images, videos and live walkthrough.
Live enables architectural plans and interior spaces to be visualized in real time, simulating materials, sun, lamps, vegetation, water and other environmental features such as people, vehicles, etc. There is no rendering time, so that the designers can react to their clients' needs immediately, on the fly, and reflect modification in seconds, regardless of the size and complexity of the project. Less time spent on rendering means more time left for the design process.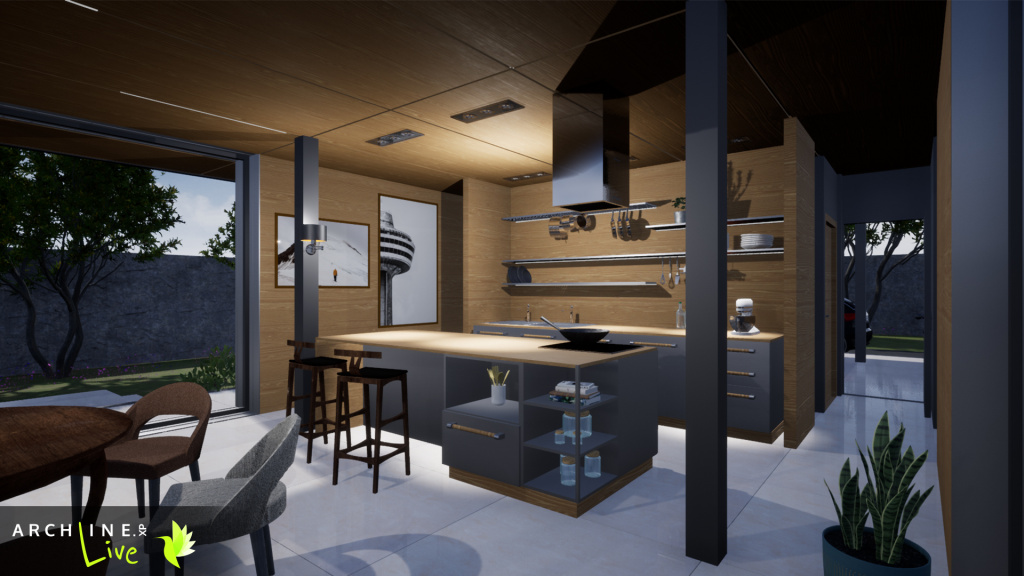 It's all about the mood - set up light, add plants and external foliage to give more depth to your design.
ARCHLine.XP Live is now available to existing and new clients alike. Take a look and immerse yourself into the next generation of visualization solutions.
Visit the dedicated "ARCHLIne.XP Live" site to learn more oabout what Live has to offer.