Shanova Property Renovation Ltd. (UK) focuses on construction project management and realization. Read why they centered all their operation around ARCHLine.XP, and use it for better communication with their clients.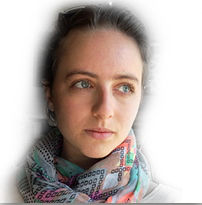 "At Shanova Property Renovation Ltd, our operations are concentrated on construction project management and realization. The ever-increasing competition in our field has made the use of a good space planning software an essence for our day-to-day work with clients, suppliers and contractors.
We found ARCHLine.XP by chance while exploring a variety of CAD programs and after an in-depth research on available products on the market. We were looking for a solution that would give us all the tools we needed to create accurate and impressive presentations and one which will help us plan and manage our renovation projects more professionally. It was important to find a package which is quick enough to grasp and at the same time offers the amazing customer support and training which ARCHLine's team have been providing since we joined them in 2013.
The scope and features of the software highly exceeded our initial expectations. Only after a couple of months from subscribing, we started incorporating ARCHLine.XP in site work by drawing to-scale plans of the properties we were refurbishing, including space planning for services and furniture placement, 3D visualizations and materials quantity calculations.
With ARCHLine.XP, we managed to optimize our work on site and also started working from a distance with our clients. As a result, we have now put the software at the centre of our operations and use it extensively for publicity, portfolio building and customer service."
Check out some works of Shanova Property in the gallery below
Test ARCHLine.XP now - download a free trial
here
Got a similar story? Let us know at
This email address is being protected from spambots. You need JavaScript enabled to view it.