Case Study - ARCHLine.XP
Margarida Campos and Sílvia Ferreira - How to win customers with the three-dimensional representation of the project
Margarida Campos and Sílvia Ferreira
With a degree in Architecture from the Architecture Department of University of Coimbra and more than 20 years of experience, Margarida Campos works together with Silvia Ferreira in an Architecture and Engineering Office located in Oliveira do Hospital, where they develop projects of various types in both specialties.

Goals
Architecture offices are increasingly looking for a BIM tool for the various stages of the project, from conception to construction, in order to remain competitive in a constantly changing market. For Architect Margarida Campos, the choice for the BIM software ARCHLine.XP LT was a wise and fruitful decision.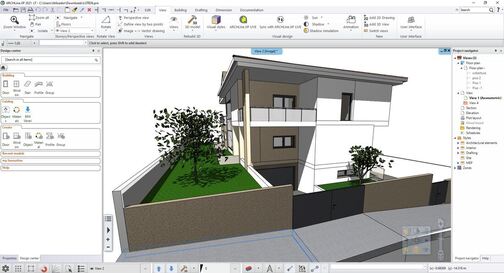 "Right now, in the office, we have a lot of work. I execute the architectural side of things, and Engineer Silvia Ferreira is responsible for the structural and MEP projects. We work as a team, we are in tune, which is why we are able to differentiate ourselves from other offices in this geographic area, which don't present both solutions. We begin our projects thinking in a collaborative way."
"We carry out architectural projects of various types: housing, services, industry. Our clients are quite diversified; they look for new housing, legalization, fire safety projects in industry... We do not limit ourselves to our location, we go much further. We work with city councils, companies, and individuals. Although we still don't have a digital presence, clients arrive through word-of-mouth. Right now, there is a great demand from foreigners who invest in real estate in this area to rehabilitate"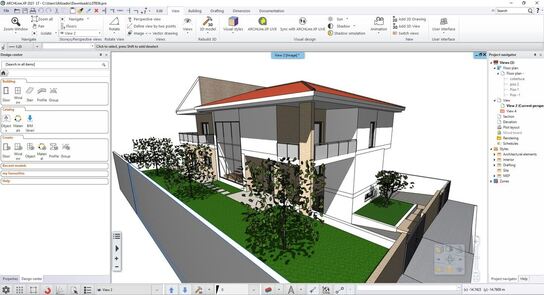 "I always had a desire to work in 3D and felt the need for it, but some solutions seemed too complex to me and I would have to invest a lot of time in learning. I am an autodidact, but I had been looking for training for some time. However, at the right time, the opportunity arose to take an ARCHLine.XP online course with Ibercad (ARCHLine.XP representatives in Portugal), which was a great asset and led me to purchase the program."
The role of BIM in the three-dimensional representation of the project
"The adaptation process to the software was very easy. The training was the basis to get started, I learned all the basic commands and primary steps. Moving on to practice, I didn't feel any difficulties because ARCHLine.XP LT is very intuitive. It is also important not to be afraid to experiment... When doubts arise, I turn to Ibercad's tutorials and Youtube Channel."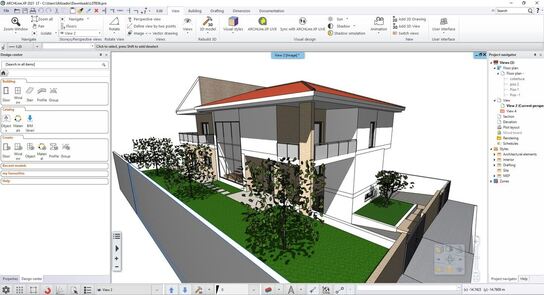 "ARCHLine.XP LT is a great help because I've noticed a lot of difficulty from the clients in understanding plans. I even had a client who, after the approval of the project in the City Hall and in the construction context, asked to change a step that he hadn't noticed in the drawing. In fact, people didn't understand what I was showing them in the 2D drawing, with plans, elevations, and sections. With the three-dimensional visualization in ARCHLine.XP LT they can have a much better notion of dimensions, slopes, construction details..."
With 3D, the client can have a better perception of the final result and decide what they want. It has helped, without a doubt, in the presentation and selling phase of the project, even in videoconference meetings. It's much easier and more practical",says Architect Margarida Campos

"In our workflow, we work in stages. I use ZWCAD to map and develop the 2D drawing, I study the plans and, after talking to the client, I move on to the elevations. When everything is aligned, I use ARCHLine.XP LT to make a three-dimensional representation of the final result, which I present to the client. I use libraries such as 3D Warehouse to get some important elements for the three-dimensional drawing. Later, for image editing, I work with Photoshop." [2]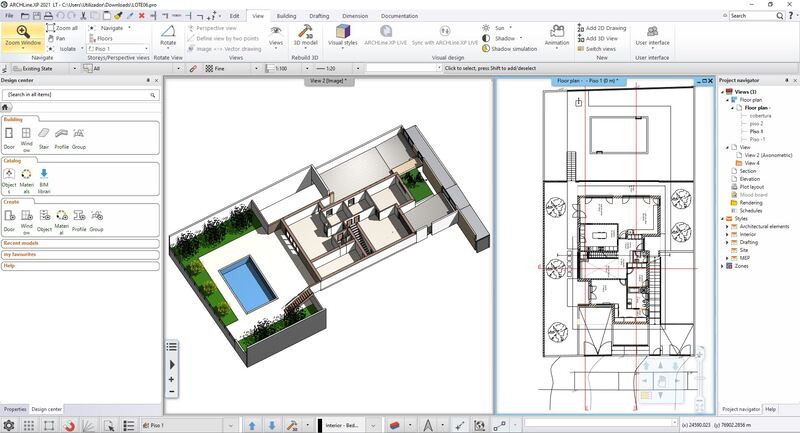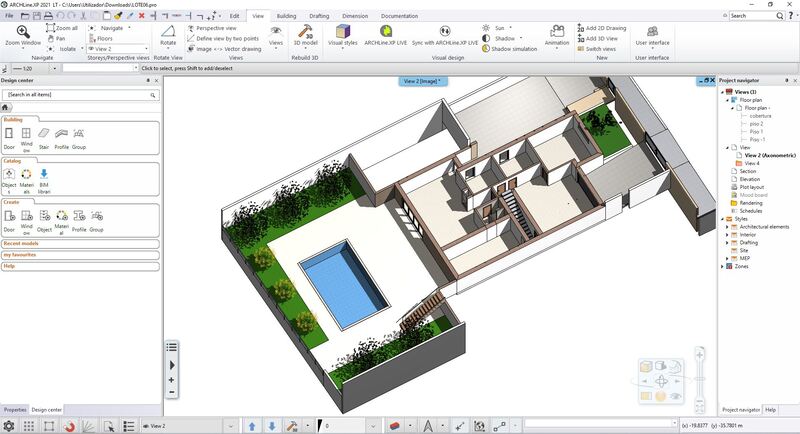 Benefits of ARCHLine.XP LT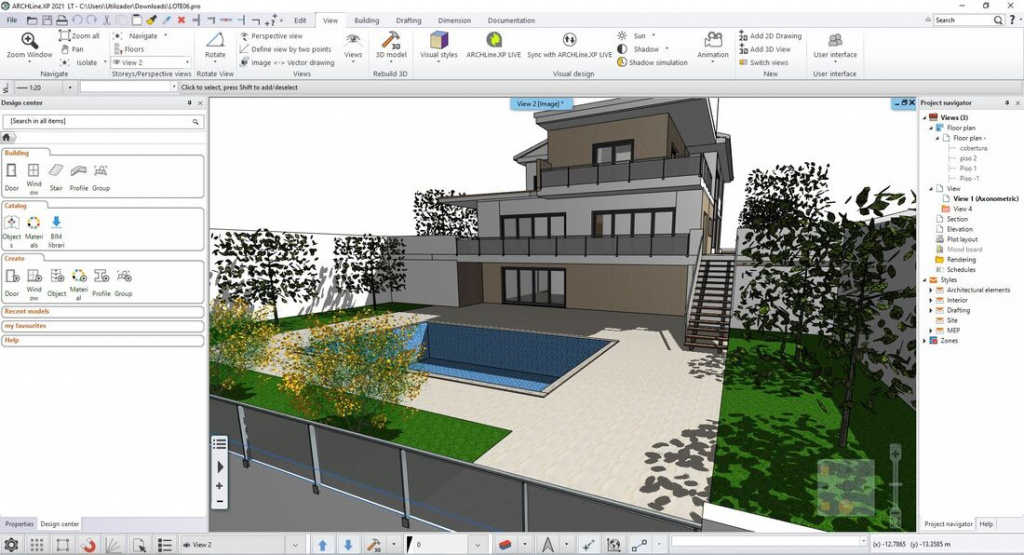 "The most important aspect for me is that clients can understand what I'm doing. When communicating the project to the client, I use the ARCHLine.XP perspectives and photographs, which make the whole process easier."
"I am very pleased with this program. It was one of the best choices I made. ARCHLine.XP LT is very intuitive, logical and easy to use. In addition, it is a cost-effective software with a perpetual license."
"We recommend the use of ARCHLine.XP LT to any architect!", say architect Margarida Campos and engineer Silvia Ferreira
"I also highlight the availability of the entire Ibercad team in answering doubts or questions that come up in the course of using the program."