Modelling and rendering: Krisztina Hárosi
Interior design is an exciting field where past and present come together to create something new and fascinating.
This harmony is perfectly embodied in this renovated building in the city centre, where the classic and modern styles blend with the elegance of Scandinavian lines.
During the renovation, the interior was brought to life in a completely new way: the designers skillfully combined classic and modern elements to create a space full of inspiring and intimate nooks.
One of the bedrooms in the apartment is a perfect example of this. Bright white colours suggest modernity, while the wooden details and rustic lamps evoke a nostalgic feeling in the room. The other bedroom is a small but incredibly well-designed space. The airy furnishings and the lightweight armchair create an atmosphere that is both inspiring and relaxing.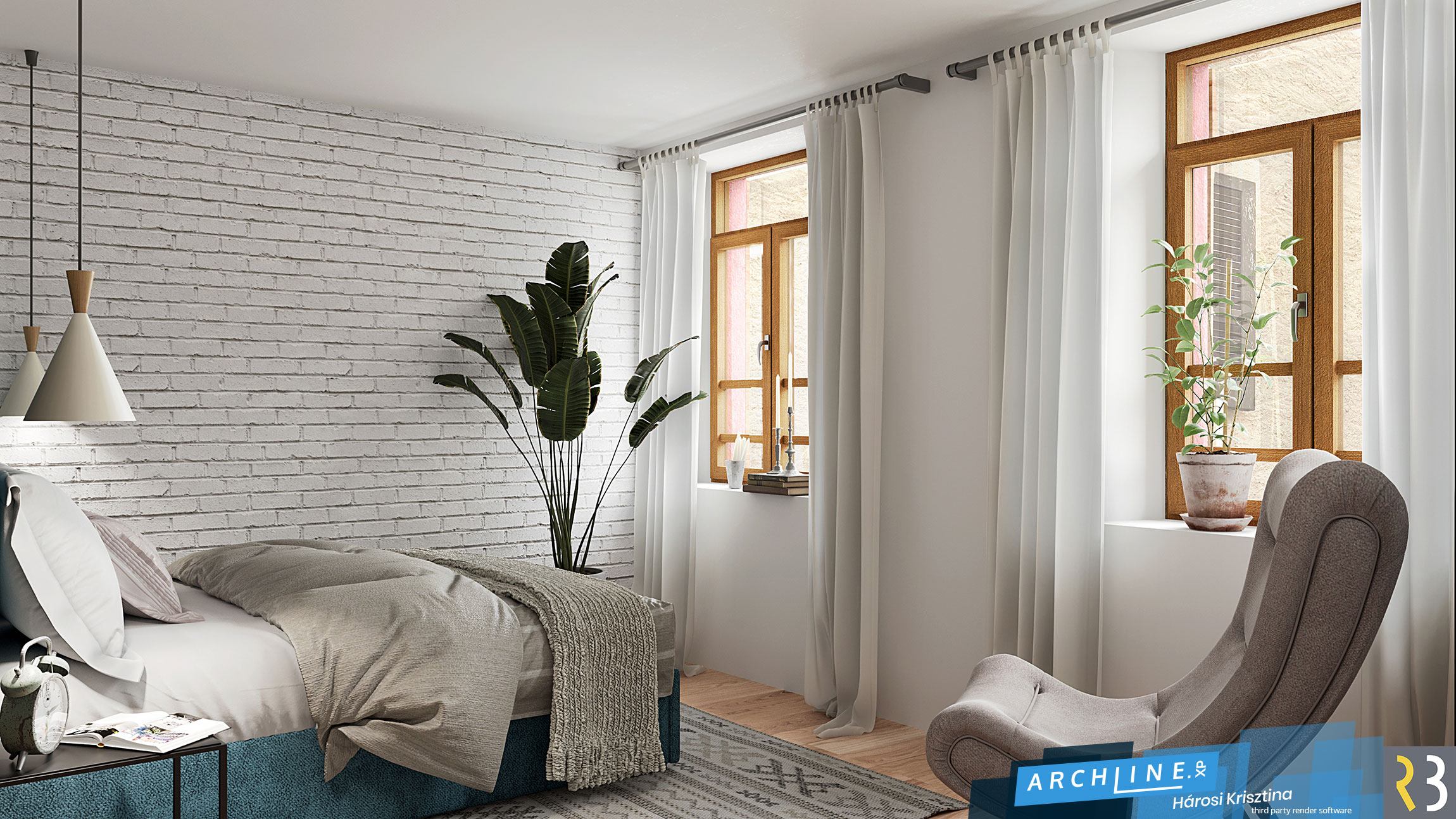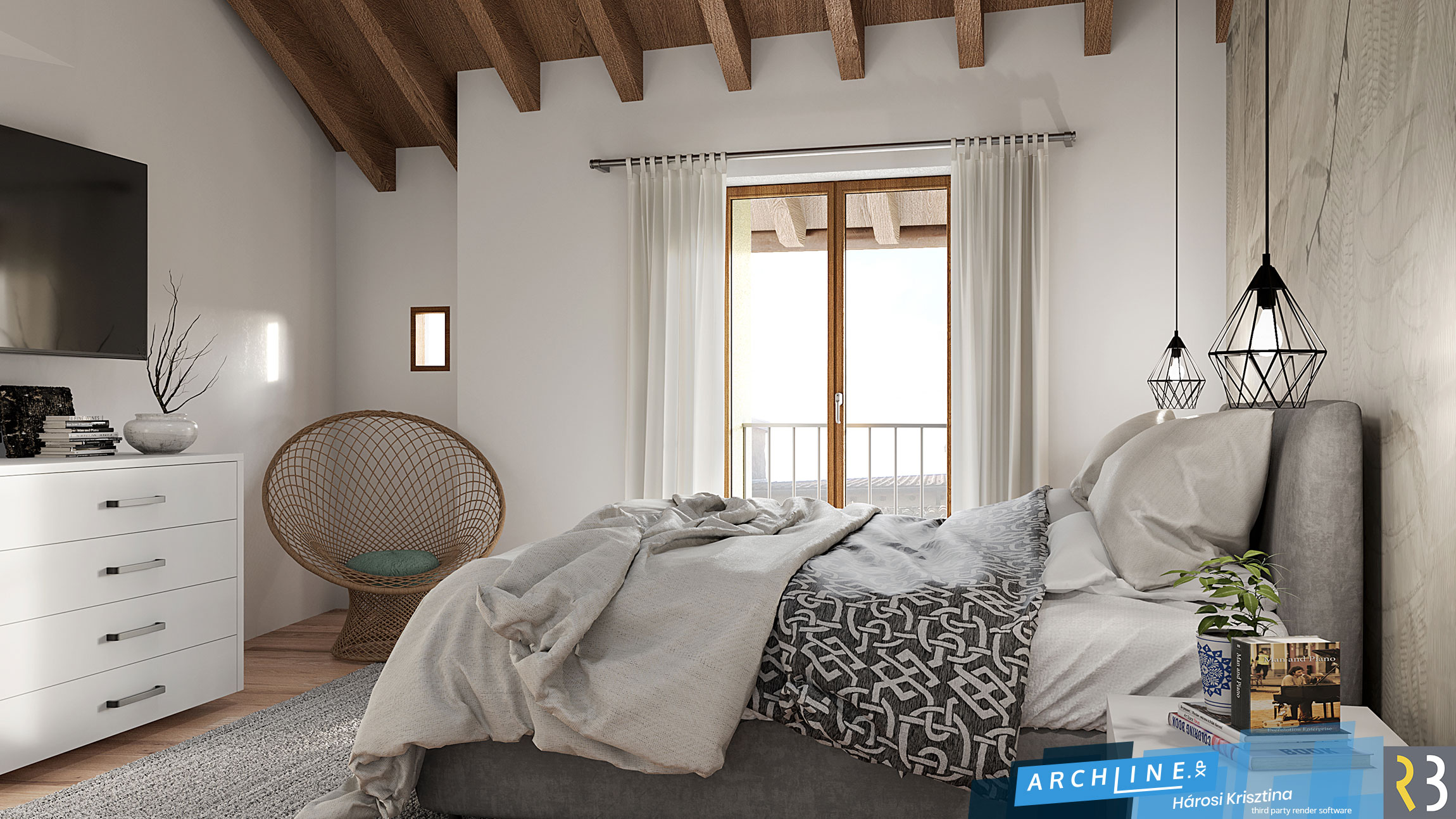 The kitchen with its light, white fronts and modern appliances represents functionality and simplicity, while the wooden worktops and units, along with the rustic lamps, remind us of the past and sense of intimacy. This contrast brings the kitchen to life and creates an exciting balance between the two styles.
In another apartment's dining area, you'll find two white and two wooden chairs, and you'll notice that the pendant lamp above the dining table is rustic, while the ones on the wall are modern in style. These stylish details add a touch of playfulness to the space.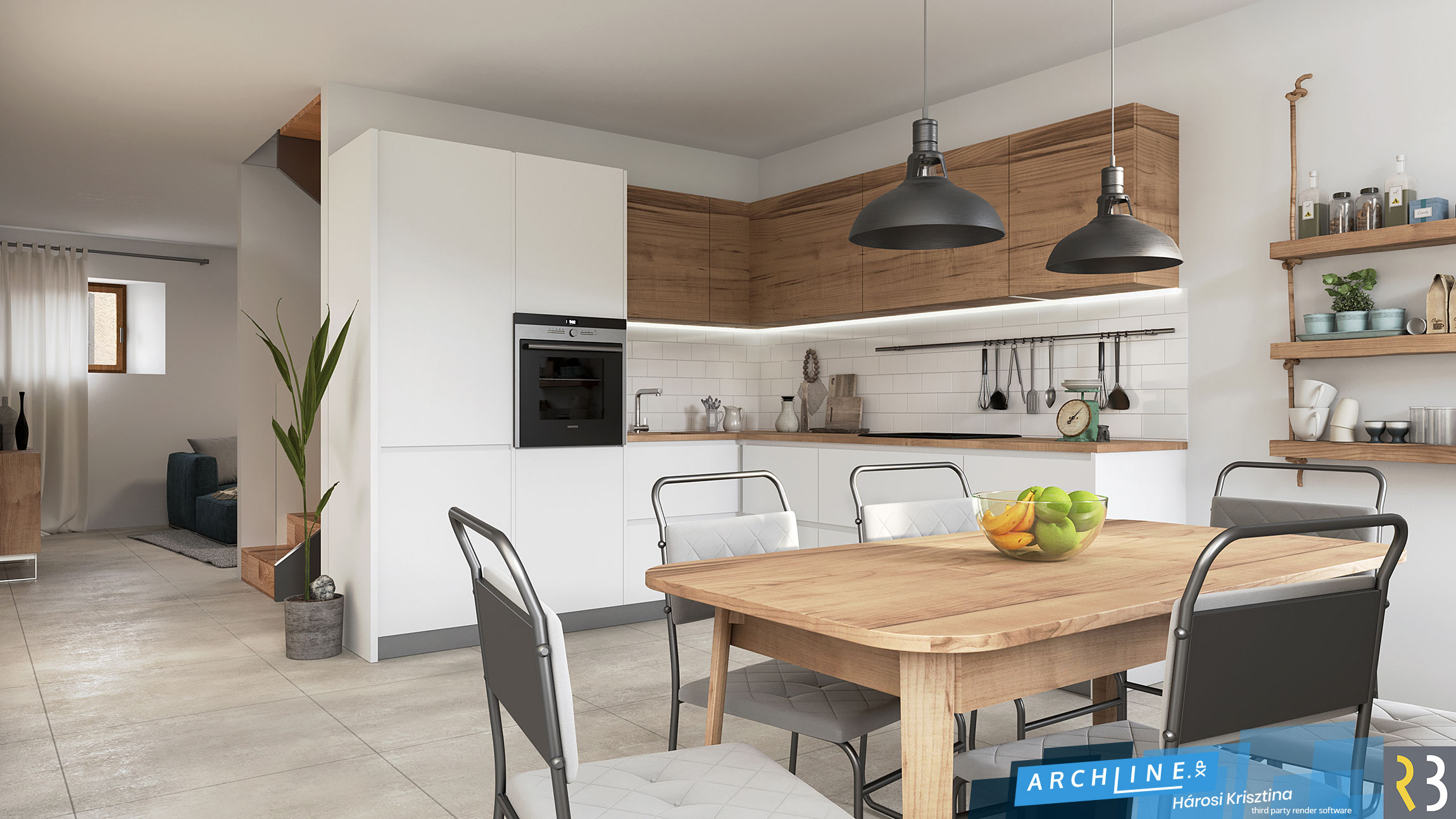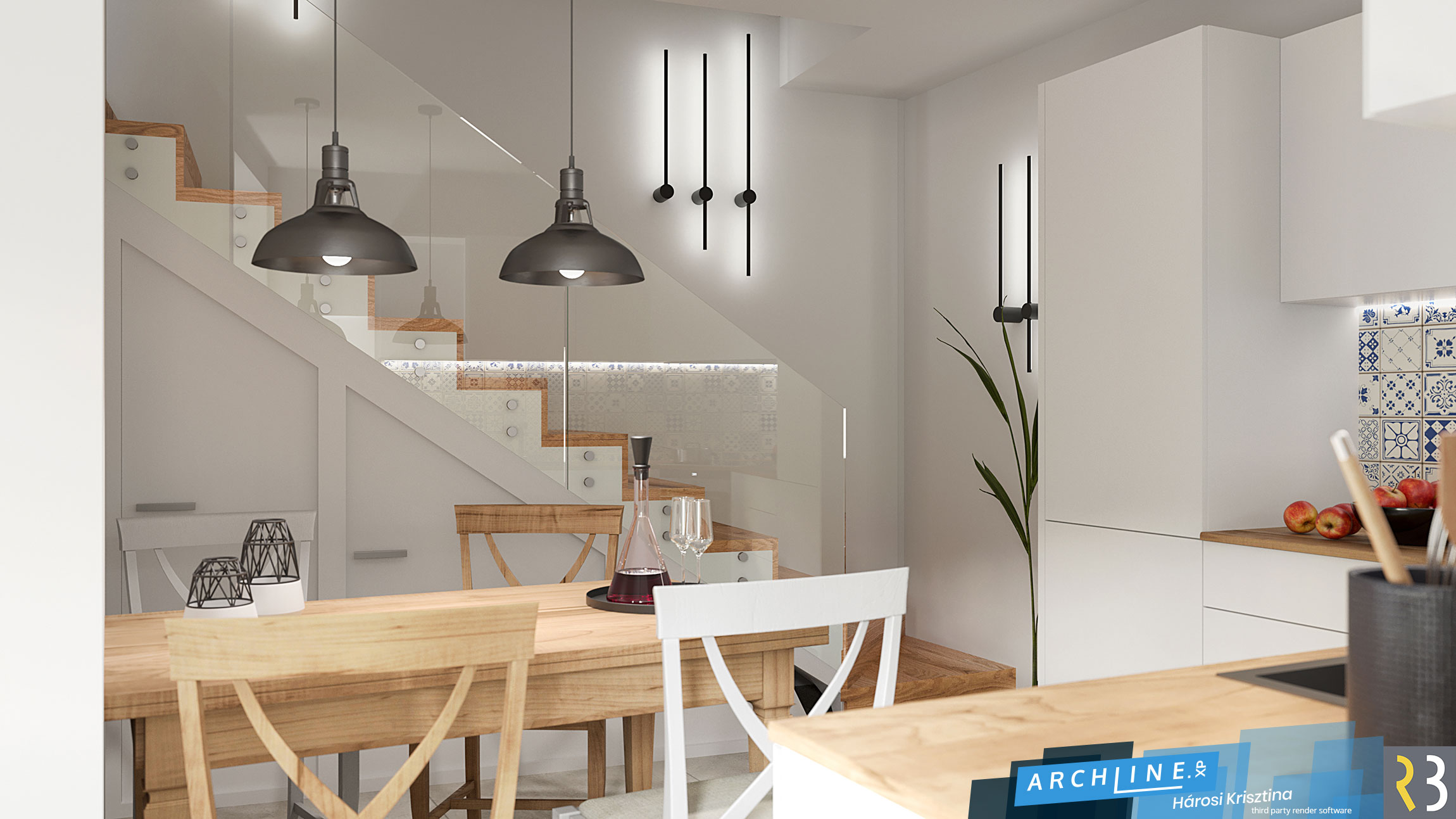 The Scandinavian style and the mix of classic and modern elements also allow us to bring personal stories and memories into our homes. For example, incorporating old family heirloom furniture or handcrafted pieces can give the space a truly unique and personal character in a modern setting.
To successfully create this stylish blend, it's important to keep harmony and balance in mind. Strong contrasts and excessive variation in styles can be distracting, so it is recommended to choose elements that are fully compatible.
Modelling and rendering: Krisztina Hárosi
Contacts:
Phone: (+39) 338 1845890
email: This email address is being protected from spambots. You need JavaScript enabled to view it.
web: www.krisztinaharosi.it