Daniele De Zordo architect, ARCHLine.XP user talks about his experiences on using ARCHLine.XP check out his gallery for a taste of his work.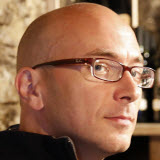 "I've been working with ARCHLine.XP for many years since version 3.0, and I've been enjoying the ongoing update especially in the 3D part that has become increasingly sophisticated while maintaining the speed and ease of running 3D models that in our work have become indispensable to make the commissioner understand the design idea that often in two dimensional visualization remains unreadable to the unknowing eyes.
And with the help of Thea Render on ARCHLine.XP models I managed to reach very high photorealism levels, always keeping shorter working times."
This email address is being protected from spambots. You need JavaScript enabled to view it.