Modelling and rendering: Krisztina Hárosi
Swiss minimal style is an approach in interior design that exudes simplicity and clarity.
It creates a space where minimalism is in perfect harmony with natural warmth.
Its principles balance functionality and aesthetics, considering both practicality and beauty in the design process, giving each element its purpose and place.
One of the distinctive features of this style is the use of straight and clean lines, which is exemplified perfectly in the living room. The walls are dominated by the elegant contrast of white and gray, creating a more spacious and brighter atmosphere. The furniture and decorations are characterized by clean lines and minimalist forms.
However, the use of wooden elements contributes to a warmer and more harmonious atmosphere. The presence of wood brings natural warmth and friendliness to the space while preserving the minimalist aesthetic.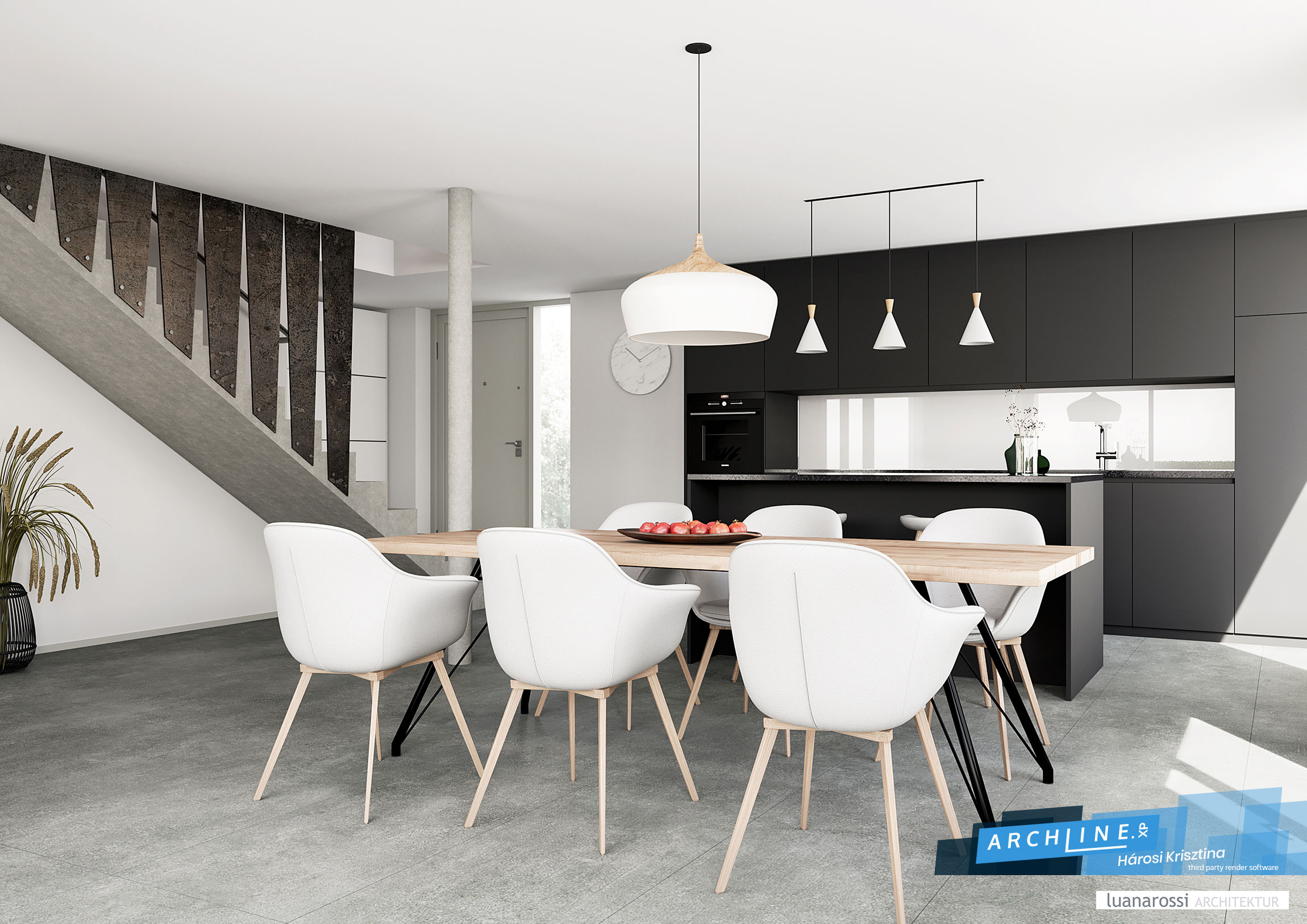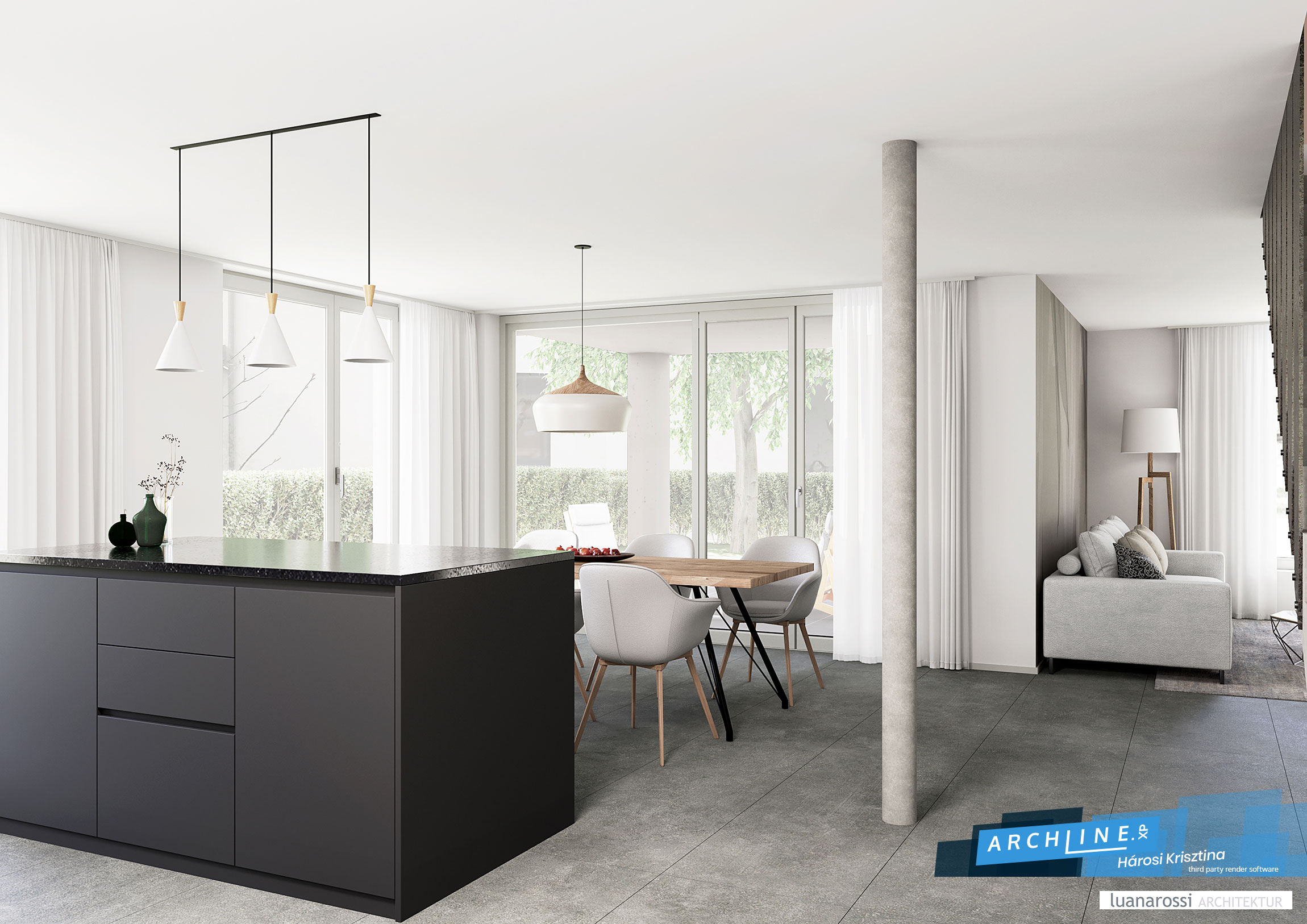 The bedroom also forms a harmonious unity, with floor-to-ceiling doors conveying a sense of modernity and elegance. The use of bronze accents further enhances the modern appearance of the space.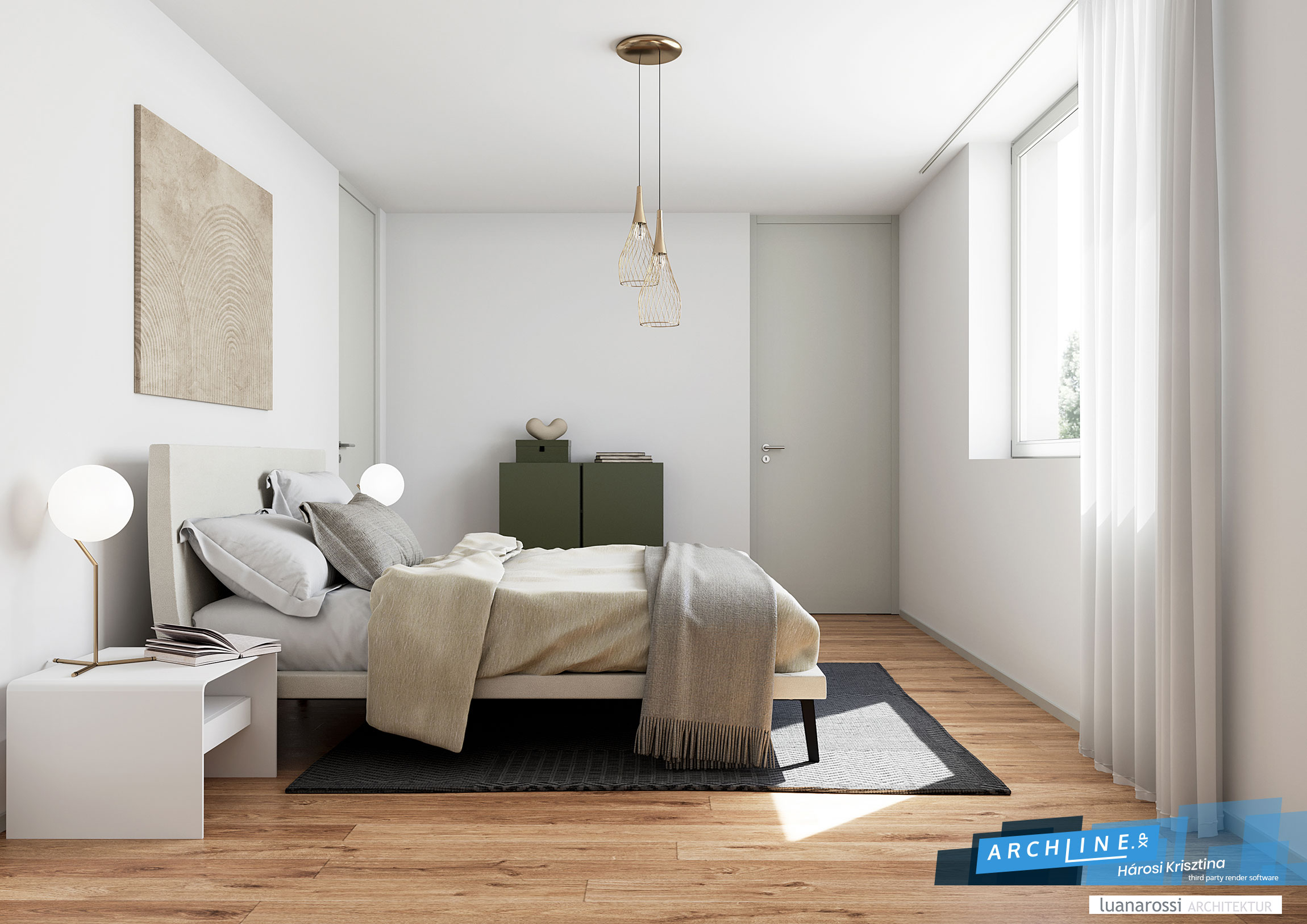 In Swiss minimal style, layout also receives great emphasis. Simple and streamlined furniture is placed symmetrically in the room to create balance. Accessories and decorations are kept minimal, often appearing in monochromatic or natural colors. The uncluttered space and minimalist furnishings allow for the emphasis on interior design details, such as uniquely shaped lamps or custom design elements.
Modelling and rendering: Krisztina Hárosi
Contacts:
Phone: (+39) 338 1845890
email:
This email address is being protected from spambots. You need JavaScript enabled to view it.
web: www.krisztinaharosi.it