Modelling and rendering: Krisztina Hárosi
In architecture, minimalism is a movement that rejects excessive decoration and details, emphasizing clean, streamlined forms and functionality.
Swiss minimalism often intertwines with organic architecture, which seeks to harmoniously blend the building with its surroundings. In organic architecture, buildings elegantly merge with nature, incorporating natural landscapes and environmental elements into the design.
The harmonization of architecture and nature is at the forefront of design, which is evident in both principles and materials.

The designer adorned the glass balconies with wooden slats, giving them a unique and elegant appearance. The harmonious combination of natural wood and modern glass creates a balance between the building and nature. The glass surfaces allow natural light to flow into the apartments, creating brightness and spaciousness, while the natural wood brings warmth and organic qualities.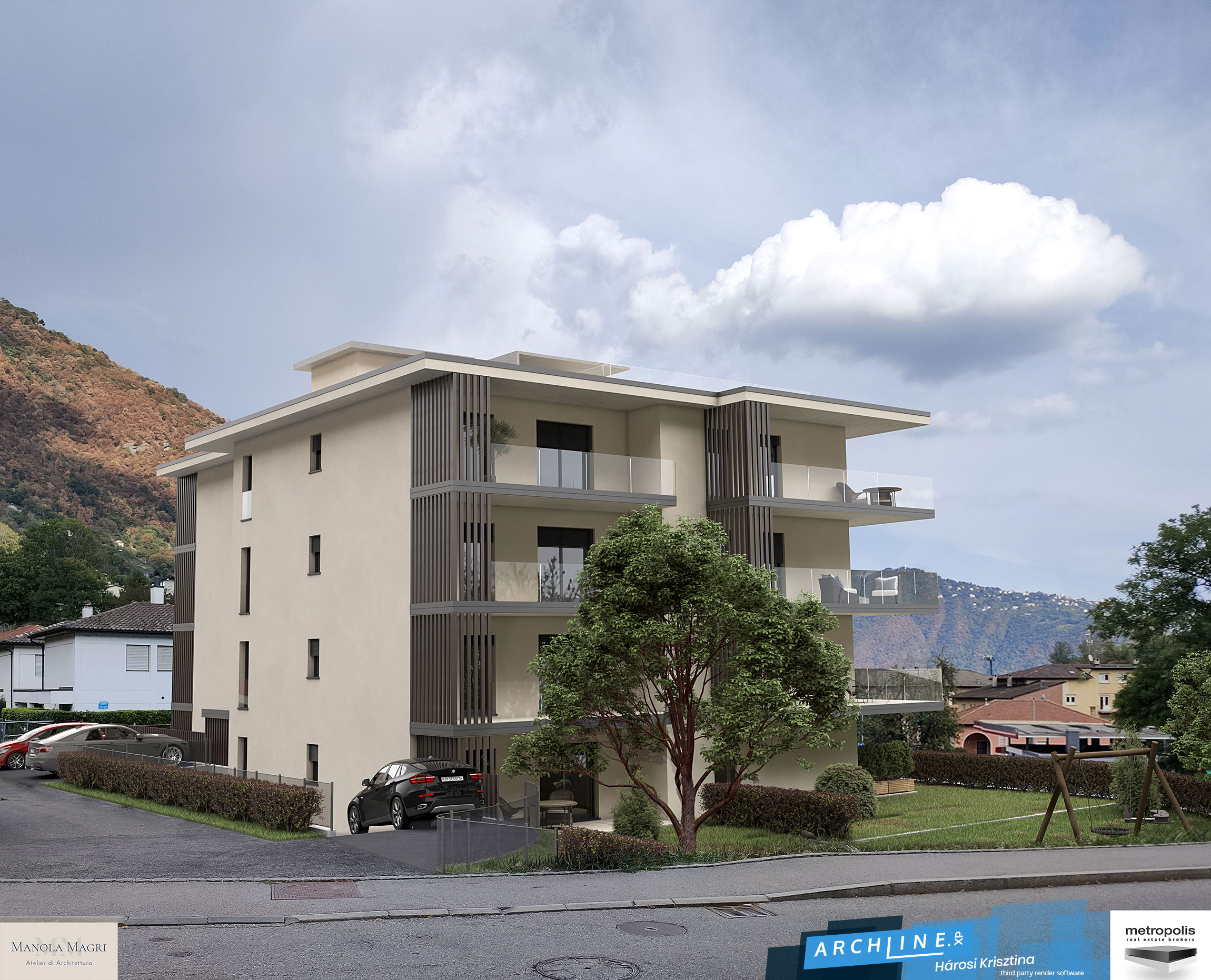 The interior design of the building also emphasizes simplicity and functionality. The building houses 12 apartments, offering a variety of sizes to ensure that everyone can find their ideal home. Attention to detail was given during the planning and design process to create an elegant, modern, and functional building.
The interior spaces are designed in a minimalist style, prioritizing space utilization and simplicity. The color palette is also minimalistic, typically favoring natural, neutral tones that further enhance tranquility and cleanliness.
Swiss minimalist style lies in simplicity, but it doesn't mean that it becomes boring or rigid. On the contrary, it provides an environment that exudes tranquility, harmony, and functionality.
Modelling and rendering: Krisztina Hárosi
Contacts:
Phone: (+39) 338 1845890
email:
This email address is being protected from spambots. You need JavaScript enabled to view it.
web: www.krisztinaharosi.it