What is real-time rendering and how can it help you create striking visuals and immersive walkthroughs for your clients? Read the article of our guest-author, Hendrik Boshoff from CAD International.
Current technology has elevated rendering from an industry once reserved only for computer geeks to an expanding field of artists, designers, architects, engineers and landscape designers. But there are limits to most rendering engines that have those professionals running into walls when it comes to learning 3D visualisation. Engines like V-ray and 3DS Max tend to be hard to learn and complex to use, resulting in a greater cost of time and money, and making it impractical for designers to get good idea across to a client or audience.

So, what does real-time rendering solve and how can you use it?
Real-time rendering is exactly what it sounds like: animations and visuals that are rendered so quickly that they appear to be generated in real-time on your computer screen.

Real-time rendering in software such as ARCHLine.XP Live from CadLine makes it easy to synchronise your visuals with your CAD model, creating striking visuals and generating immersive walkthroughs for your clients.

The process is fairly straightforward: load up your model in SketchUp or ARCHLine.XP and sync it directly with ARCHLine.XP Live and see your design changes rendered in real-time.
1 | Design and 3D Visualisation as a Feedback Loop
The design process is often a loop of trial and feedback, trial and feedback – until you're either up against a deadline or run out of money. The ability to drag and drop objects and materials into your model allows designers to add layers of depth and output that can be changed in real-time, cutting rendering time down significantly.

In effect, this also makes presenting your ideas to a client easy, since you don't have to wait for renders to process. You and your client can easily go through this simple process to test concepts and ideas, and ultimately develop a fully realised design that exceeds client's expectations, all without needing to pay an expert visualiser hundreds of dollars for a single still image.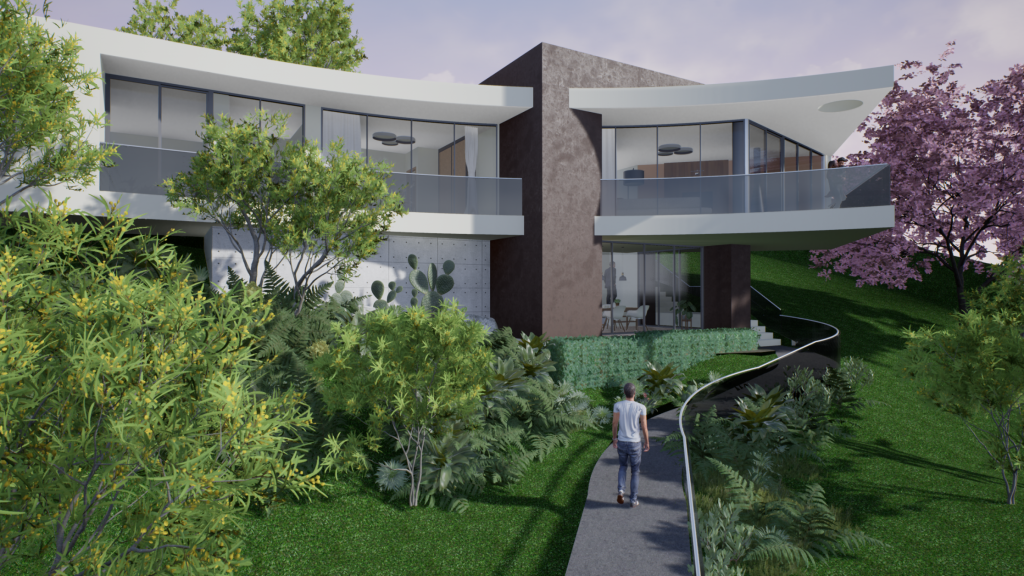 2 | Drag and Drop Models
ARCHLine.XP Live contains a big library of trees, plants, people, effects, objects, furniture, people and cars that can be dropped into your model in seconds, helping you save a lot of time and money that can be dedicated to important tasks.
For Landscape Design, you can select a continuous placement which allows you to 'paint' your landscape with your selected plants.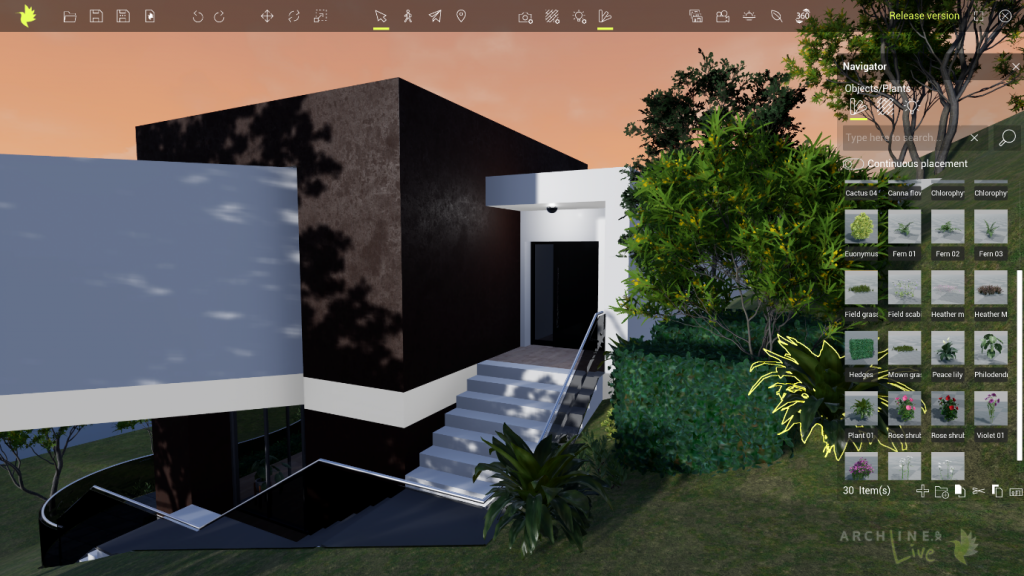 3 | Immersive Walkthroughs
The ability to navigate your design in an immersive environment helps both you and your client understand the use of space and materials as if you were walking through the model yourself, picking and choosing parts of the design you want to change.
Creating your design in a plan and seeing your design realised in real-time are two different ends of the spectrum, especially when trying to communicate your ideas to a client quickly.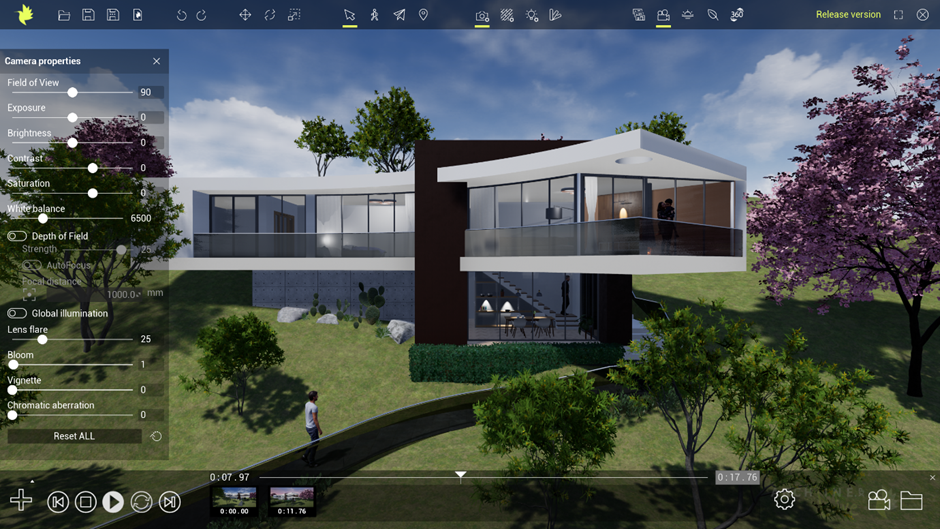 4 | Animations & Virtual Reality
The trend of being able to submerge yourself into a model through virtual reality is becoming more popular by the day. Not only can you show your design in action, you can get dramatic flythroughs and animations of your project to show how spaces are used.
ARCHLine.XP Live allows you to create animations and 360 Panoramas to wow your clients. On top of being able to create beautiful videos showing all the best parts of your design, you can also experience your model in virtual reality.
Staying ahead of the technology curve without having to be a computer whiz is definitely a plus.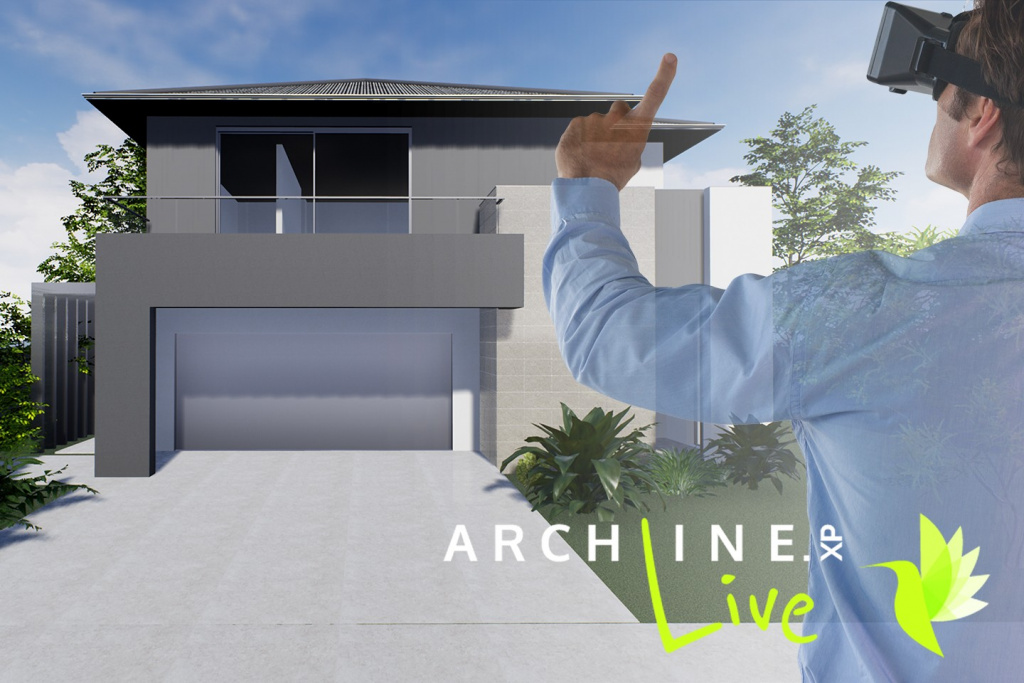 5 | LiveSync for SketchUp
Live Sync and View Synchronisation helps you feel the beauty and life of your design project while simultaneously enhancing your workflow. ARCHLine.XP Live is fully compatible with SketchUp and others.
With the click of a button, you can instantly update the corresponding model link to ARCHLine.XP 'Live', which is great time-saver since you don't have to re-import your model every time.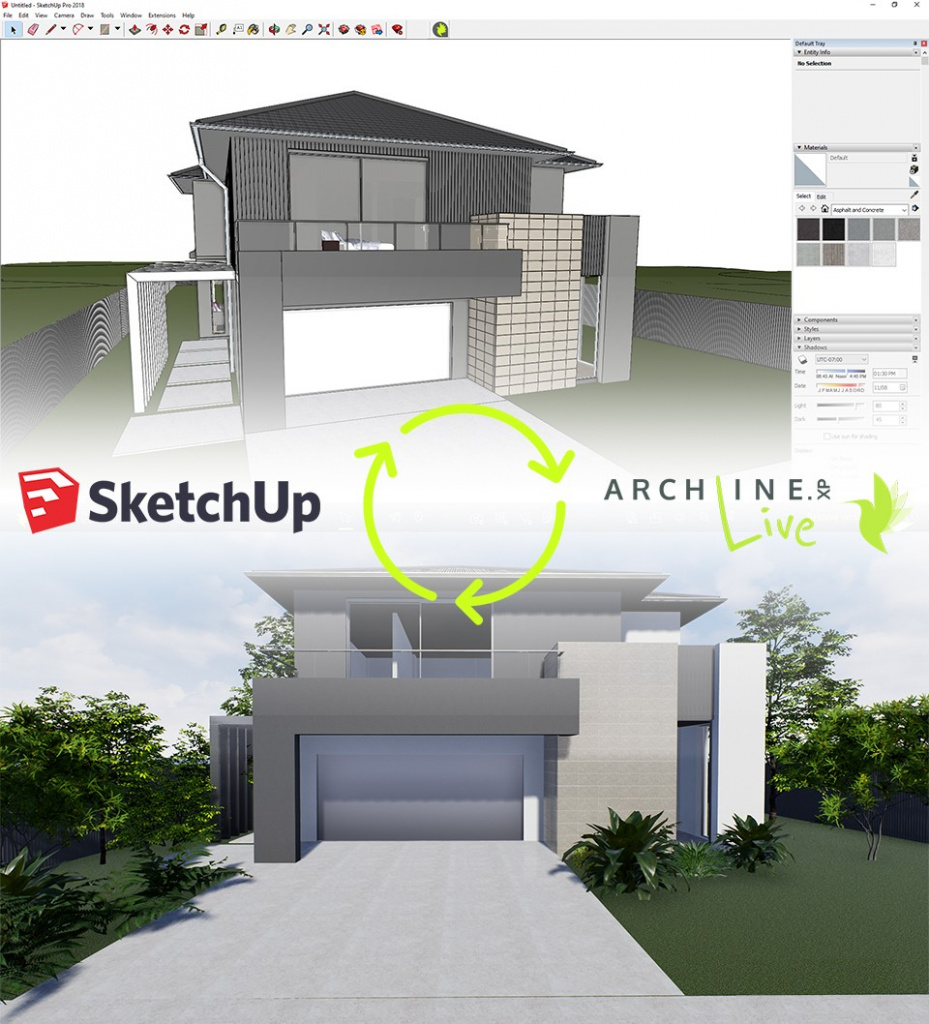 written by: Hendrik Boshoff
Business Development | CAD/BIM Expert, CAD International, Australia
Call us: +61 2 8311 0606
Email us: This email address is being protected from spambots. You need JavaScript enabled to view it.
model curtesy of https://carpentera.com/