Which software fits my work the best?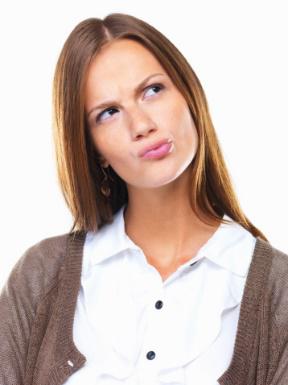 Many of our clients ask these questions from us. Now we try to give you some useful tips what to consider when you decide to use a CAD Design software.
Let us show you your options.
No doubt, drawings still remain the primary tools for architects and interior designers to manifest their ideas in palpable structures. You work these drawings for long and hard and by the end they will reflect your own character. No question, you need the right tool for this delicate job.
To find the right software, first of all, you need to answer these questions:
"How to nurture my inspiration and manifest it in a visual image? What are my expectations? What do I want to design? How much time I want to spend on learning it?"

Do not forget, the design software is just a tool. Unless you want to throw away the drafting board, you will need a drawing tool in the form of CAD (computer-aided design) software to create your drawings in an efficient manner.
"It is like riding your old bike for decades. You know every bits and pieces of it. On your way to work you see that others are passing by you in their fast cars but you are still hesitant to change. Before making a decision you want to carefully weigh up all aspects of it. Put your old bike down and buy a new car, hmm...You need courage to do this. Well, we are all worried about new things, yes, leaving the old world that we got used to so much and go to a new one full of things to learn. It might take quite some time to get used to the new things but it will surely be worth it because they will turn out to be wonderful."
When you are ready to give up your old-fashioned hand drawing you must keep in your mind that you have to give yourself some time to learn your new design tool.
We understand what a personal decision this is because you used it every single day for so long. It is up to you to decide which software fits your work habit the best.
Let us explain some basic definitions you need to know about CAD design software.
First step: 2D Digital Drafting vs. 3D Model Making
If you're thinking to change your pencil to a modern digital design tool you need a software like CAD (computer-aided design) or BIM (Building Information Modelling) to create your drawings. First of all the difference is as big between 2D CAD and 3D CAD/BIM software as the use of traditional mobile phone versus smartphones. Mobile is mainly for calling and text, the smartphone offers much more like Social Networking, Taking Photos and Listening to Music, Web Browsing, new Apps, etc.
2D CAD:
Two-dimensional CAD software is purely a digital drafting tool. Lines, arcs represent the 3D model using standard drawing conventions.
It's up to you to create the floorplan, perspectives, elevations, sections and other drawings needed to illustrate the characteristics of your project.
Two-dimensional CAD is essentially digital sketch. In this way it is probably time consuming to create and later to update.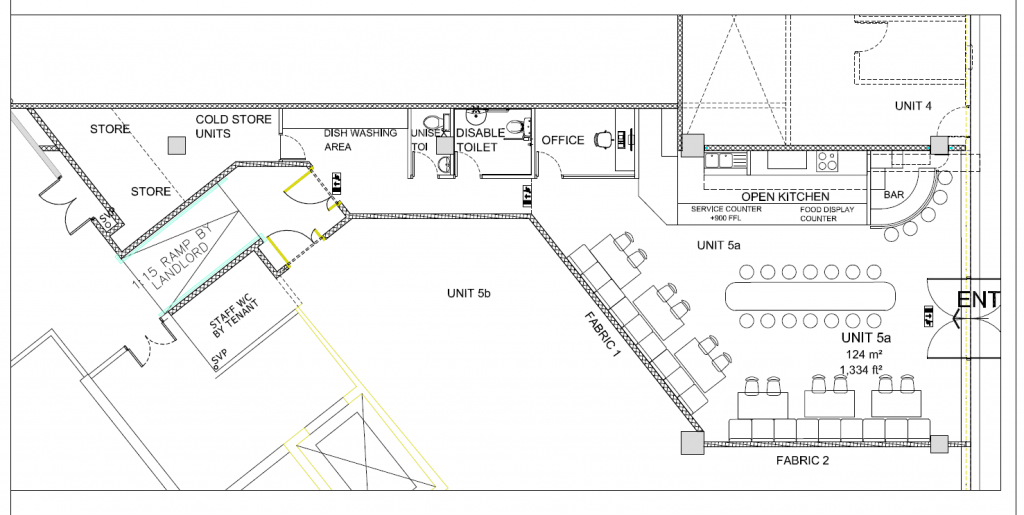 Why to choose a 2D CAD software? Advantages:
Cost. Most of the 2D CAD software are cost effective; requires quite low initial investment.
Easy. Drafting concept is basic and easy to learn.
Compatibility. Saving the drawings in DWG format ensures you'll be able to exchange data with others.
Why not to choose a 2D CAD software? Disadvantages:
3D capabilities are missing.
Changes are time consuming.
Tedious, repetitive drafting tasks (basic editing commands as trimming, extending).
There's no chance to create automatically 3D model based on the two-dimensional drawings.
3D CAD/BIM
To have a full understanding of 3CAD/BIM and why it is useful in our daily design work, we need to clarify a few things:.
Using a 3D CAD/BIM software you are working with walls, doors and windows, curtains, tiles, furniture and other architectural and interior design components that contribute to the creation of the 3D model.
BIM is not the same as creating a 3D model for visualization (SketchUp is the good example where you create 3D model only for visualization purpose).
For example in 2D software you need to break the lines representing the wall to insert a door. It means you have to select the line that represent the wall, then specify first and second break point, break the line, place the door as a 2D block using the object snap to work precisely. If you want to change anything, you need to repeat it all over again.
When you work in 3D BIM you simply drag the door from the library over the wall and drop on it. The wall will host the door properly and you see in 3D the wall and door together and perfectly inserted
The real difference and power becomes visible when you make changes. When you move the door in the model or update the door parameters, any of the views you've created will reflect the change automatically. The floorplan, the sections, the elevations are updated because all views are connected which can reduce your coordination effort and drawing time significantlyWell, hard to believe but of that above we got that below:
The power of a 3D BIM embodies a different and more integrated way of thinking about design.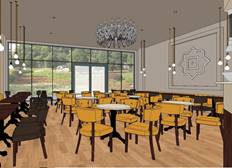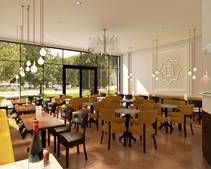 Why to choose a 3D CAD/BIM software? Advantages:
Intelligent design method. There is no doubt that BIM is the future.
Fully integrated workflow. Changes made to the project appear in all views.
Time saving. Less time on tiresome drawing tasks required
Capacity to manage "Real" projects. BIM is useful for every project to achieve optimal result in 3D model representation and quantity take-out.
BIM as a deliverable. BIM makes easy to cooperate with others.I think it is wonderful, don't you???
Why not to choose a 3D CAD/BIM software? Disadvantages:
There are no real disadvantages of a 3D CAD/BIM software.
Even tough if I had to list some points, those would be the followings

Higher cost. In general the 2D CAD software costs less.
Higher investment in both learning and modelling. 3D CAD/BIM should not be used by beginners, or someone fresh out of school without training and experience. Keep in mind that you may be not effected by the BIM for now, but it will impact the future of all practicing designers and architects
Overview of ARCHLine.XP 3D CAD/BIM Design Software
ARCHLine.XP has been specifically developed for architects and interior designers.
ARCHLine.XP lets you create your individual designs simply, yet also efficiently. You will create your first design after only a few hours.
Architectural standards:
You create drawings based on architectural standards (plans, elevations, sections) to represent the rooms or entire building in 3D. The architectural model is created from the collection of well-known building components such as walls, doors, windows, stairs, roofs, columns etc.
Interior design:
ARCHLine.XP comes with parametric interior design components such as furniture design tools, curtains, lights, sockets and switches, cornices, skirting boards, tiles, pictures on wall etc.
Using ARCHLine.XP you can design rooms in any shape such as offices, reception rooms, lofts, kitchens, bathrooms and bedrooms, add furniture, appliances and finishes.
In addition to that ARCHLine.XP is an open software. You can input photos or design individual objects yourself.
Here are some reasons to understand why ARCHLine.XP is a great software for all activly working designers and architects:
Features
Powerful 2D tools to create 2D CAD drawings.
Design variations: Instant changes of styles and finishes.
Cabinet Wizard: you can build parametric bespoke furniture.
Free access to 3D Warehouse the world's biggest furniture library and use fabrics, textiles, tiles directly from producer's website.
Surveying old buildings – Floor plan and façade survey, capacity to manage non-parallel walls.
Terrain and outdoor design - Presenting the relationship between architecture and landscaping. From plants and garden furniture to outdoor lighting.
Mood board for Interior Designers: great way to collect, organize and present the visual direction of the project.
Compatibility. - Share drawings with others in DWG/DXF/IFC/3DS/SKP/OBJ format.
High quality photo realistic pictures with one single click and Fly-thru videos.
The software is reasonably priced.
Training and support
Easy-to-learn, user friendly 3D CAD/BIM Design Software.
Monthly courses in London, One-to-one or On-site trainings.
Online support connects you to our expert team.
Large selection of video tutorials.
The question still remains the same: How to pick the right software? Which software fits to my work the best way?
It is not always easy to provide a fair and scientific basis for the comparison of the leading CAD software. In order to help you, in this article, we attempted to explain the most important definitions and aspects for this and also highlighted the advantages of our own ARCHLine.XP 3D CAD/BIM Design Software.
"Sticking to our previous car example, some cars are nicely polished and come in a wide variety of colors, others have huge engines and many gadgets. Some of them have a more affordable price while others look terribly expensive. On top of all this, you must also feel comfortable with the thing, it is also a personal decision and YOU must like your car."
You can ask free trainings, workshops as an opportunity to learn about the features of the programs such as for example 3D CAD/BIM. You can receive a lot of support, interactive or not, watch tutorial videos and read the blogs etc.
THE CHOICE IS QUITE EASY AND STRAIGHTFORWARD, IF YOU CAN AFFORD IT. SELECT A SOFTWARE ON THE 3D CAD/BIM PLATFORM, LEARN IT AND BUILD YOUR WORKFLOW AROUND THAT. NOWADAYS 3D IS ESSENTIAL TO IMPRESS YOUR CLIENTS, YOU CAN CREATE EASILY ALTERNATIVES FOR HIM AND 3D CAD/BIM NEEDS LESS TIME ON TEDIOUS DRAWING.
If you choose a 3D CAD/BIM, you will be able to use a lot of powerful tools and functionalities to bring huge horsepower to your design work.
"Let ARCHLine.XP be the software that brings the extra horsepower in for you!"
{KomentoDisable}