The planned building will appear in the program in the traditional way by default, however, it may be necessary to present only the framed structure of the building.
In case of the presentation of houses made with a framed wall structure, not only the layer order of the walls is decisive, but the structure as well.
The framed building appears in the 3D view by default similar to traditional brick buildings.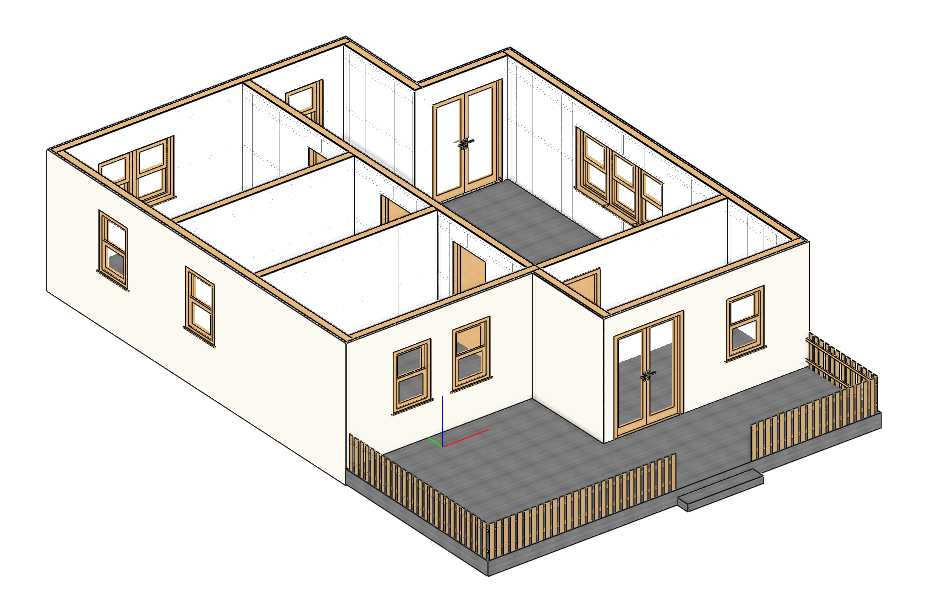 To prevent plaster and cladding from appearing on the walls, and make only the framed structure visible, click on the Build 3D model button and activate the Wall framing visible only option.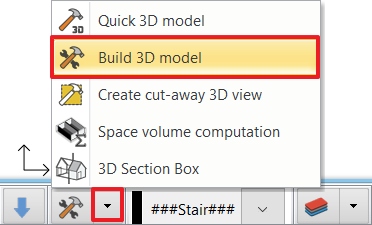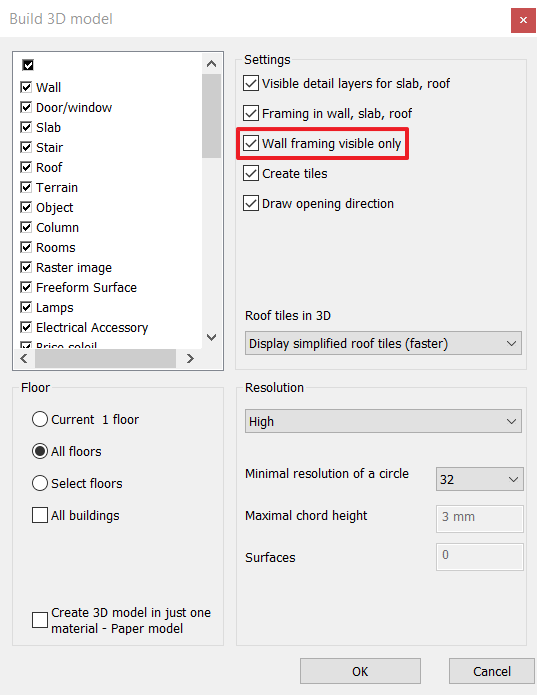 After updating the model, only the framed structure of the walls is displayed together with the doors and windows in the 3D view.