WHAT WE OFFER
ARCHLine.XP is an architectural design software equipped with a fully integrated Open BIM interface, providing the tools to create coordinated and computable building models. Every component, such as floor plans, sections, and elevations are in one comprehensive model. Your BIM projects are fully coordinated and they don't require any manual updates to keep them synchronized.


Working with ARCHLine.XP architectural design software you can create: floor plan views, section views, elevation views, perspective views, construction details, printing layouts, schedules, Excel reports, renderings, photo inserts, and even animations.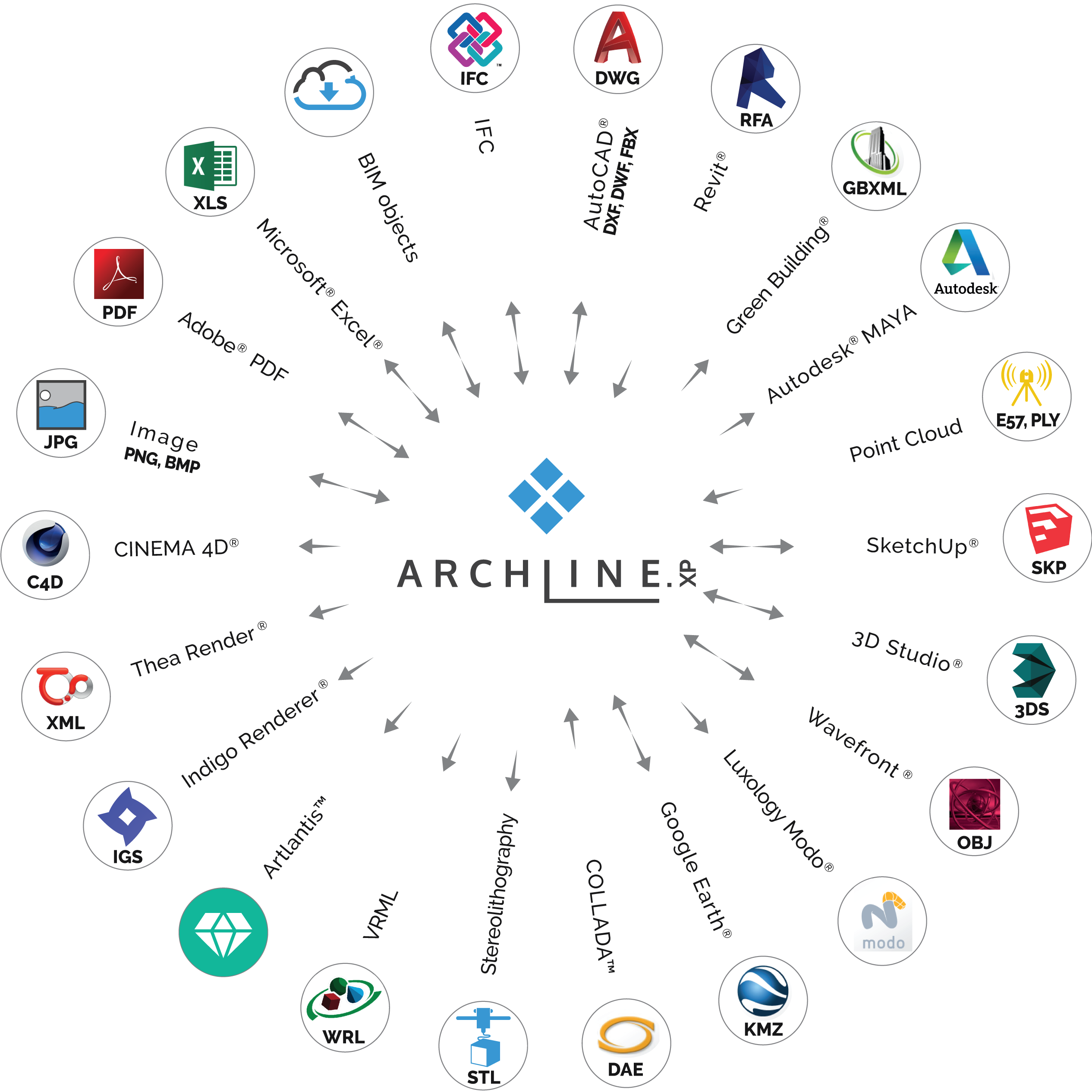 What is BIM?
OVERVIEW


BIM is a de facto standard design process to create a building model that essentially provides a robust and rich data source of information. This information is used internally by the CAD software and exported to the project team to add computations, such as energy analysis, calculating structural loads, lighting analysis, heating and cooling calculations, etc.


COORDINATED AND COMPUTABLE BUILDING MODEL


You work in one model with many views such as floor plans, sections, and elevations. Your BIM projects are fully coordinated and don't require any manual updates to keep them synchronized. This allows a more efficient workflow.

WHAT MAKES BIM?


Drawing in 3D is just one step in the BIM workflow. Instead of being the end product, the 3D model is used as a data source of information by the project team for the performed computations. In order for the project team to be efficient, they require this data in a standardized format. This format contains everything – shared parameters, templates, project parameters, object properties, data sources. This is what makes the "I" in BIM.
OUR BIM TOOLS
DIRECT REVIT® .RFA, .RVT IMPORT


Using ARCHLine.XP 2017, you can import and view the .RVT, .RFA files types. .RFA (Revit Family) is the format of families of the BIM application Autodesk Revit®. .RFA objects carry BIM parameters about the object, so instead of working with blocks, you work with intelligent building components.

DOWNLOADABLE MANUFACTURER PRODUCTS IN REVIT® FORMAT


RFA imports can be quite useful, since almost all manufacturers who provide downloadable 'BIM' models occasinally provide them exclusively in Revit® format.
ARCHLine.XP connets to online BIM libraries such as Cadenas® and BIMobject® - use these platform to import actual objects with their BIM parameters directly into your ARCHLine.XP model.

IFC EXPORT / IMPORT - INDUSTRY FOUNDATION CLASSES

ARCHLine.XP offers a buildingSMART-certified IFC import and export, based on the IFC2x3-TC1 version. Using the IFC file format provides you with unrivalled collaboration opportunities, and marks the end of project misinterpretation and data loss.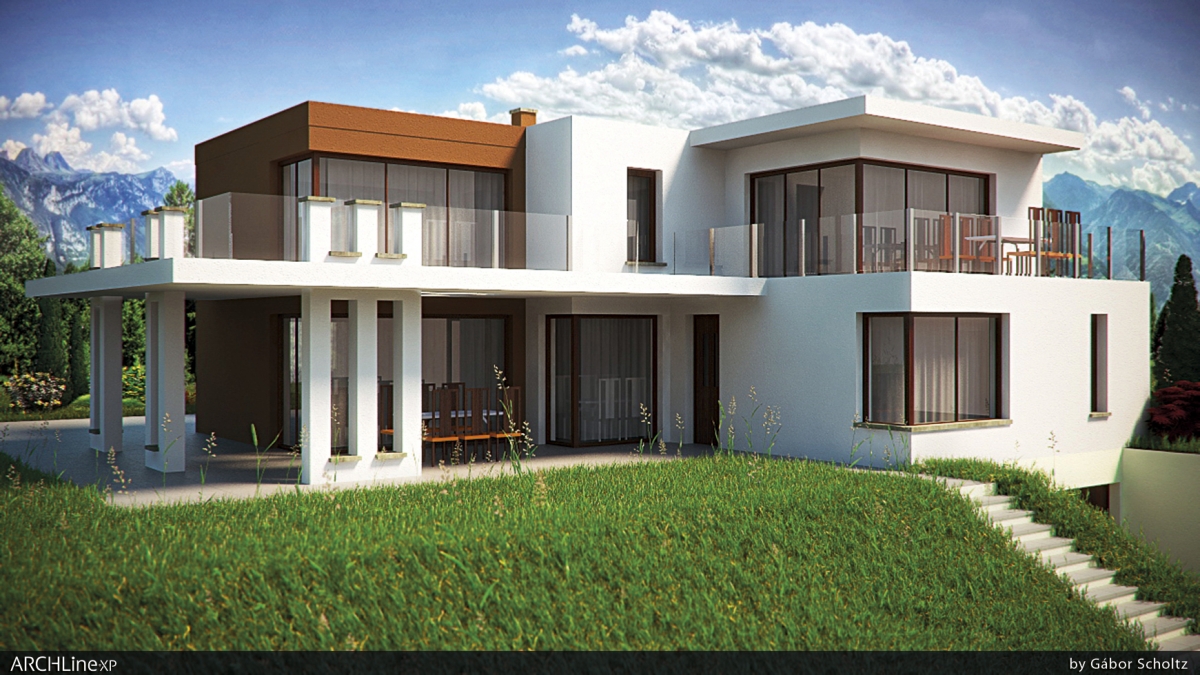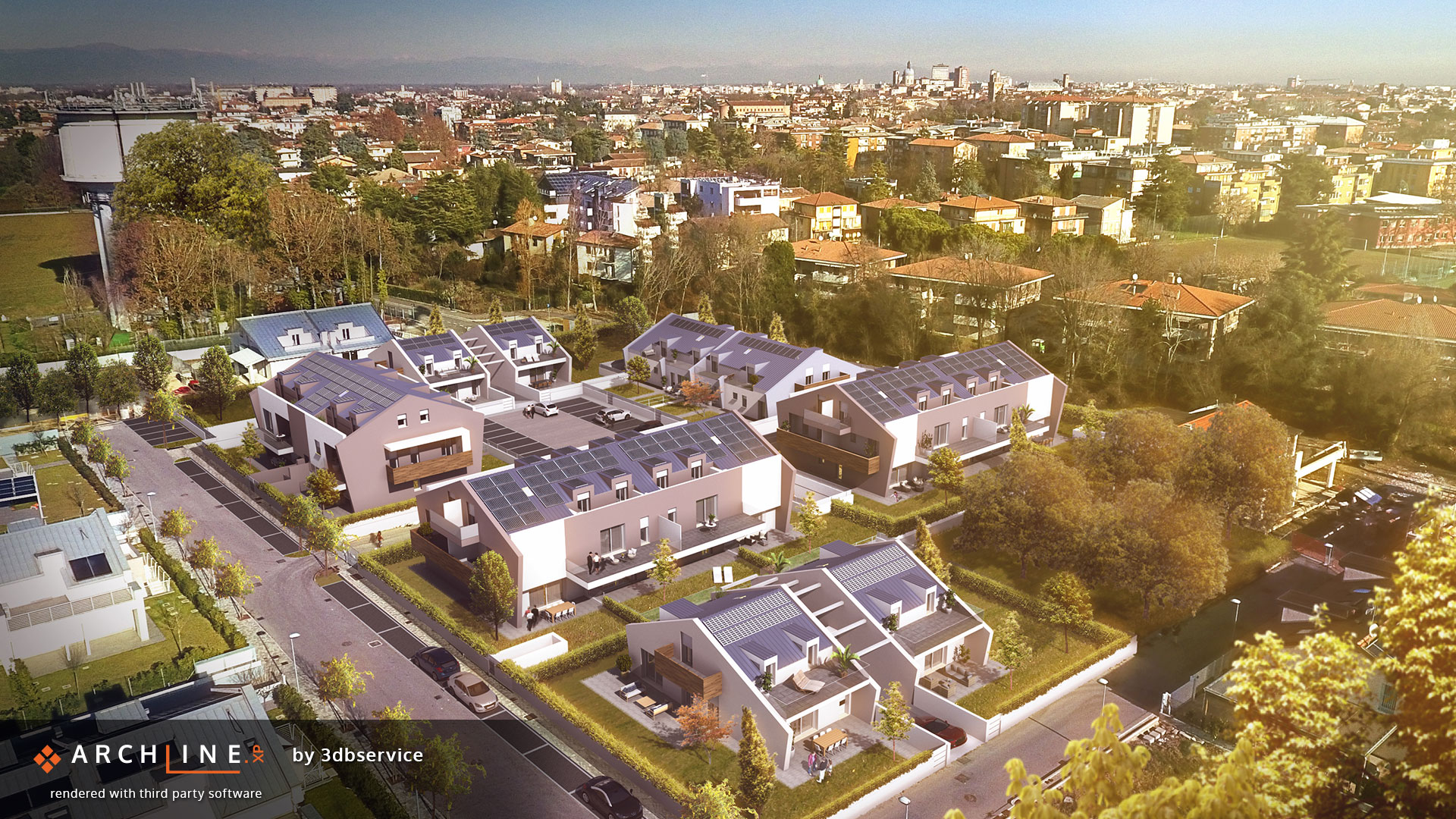 WITH CAD TOOLS YOU ALREADY KNOW
Rely on your existing CAD skills to draft your buildings. Use the actions and tools you are already familiar with, draw walls, openings, add floors, and manage your structure with layers.

Adjust intricate building details, such as roofs, balustrades and staircases. Add your objects and group them at will.
Add annotations to your 2D or 3D drawing, and create a custom plot layout to be able to send your project in a formatted way.
VISUALS TO IMPRESS
Regardless of what kind of building you are tasked with, it is imperative that you can visualize your project.

Use 3D sections, wall views, different viewports, and shadow studies to ease your work.

The photorealistic renders and 3D walk-through tools allow you to deliver a powerful and stunning presentation of your model to your clients and investors.