Design
a
Living
Room
with
ARCHLine.XP
3D
CAD/BIM
Design
Software
Ms Éva Ferenczi shared the details of her recent interior design work:
This spring a middle-aged lady approached me via e-mail – very determined conception, rapid decisiveness, enthusiastically.
The living room was designed by ARCHLine.XP 3D CAD/BIM Design software.
"I live in a detached house with mansard roof. The layout is small (60 square meter) and it was built in old fashioned style:
I am alone at the moment, but sometimes many gather together at my place. My grown-up children, friends and relatives who
love to spend their time here "just to have little chat". I'd love to create such a living area where all of us can sit comfortably and cozy.
I love antique furniture and carpets. I have many valuable clutters and even more books. I don't need much of storage place here,
I would even buy new furniture. And perhaps I would keep my handmade Afghan carpet. I am still captivated by antiques, it'd made
me happy if some of the nicest pieces were integrated into the new arrangement."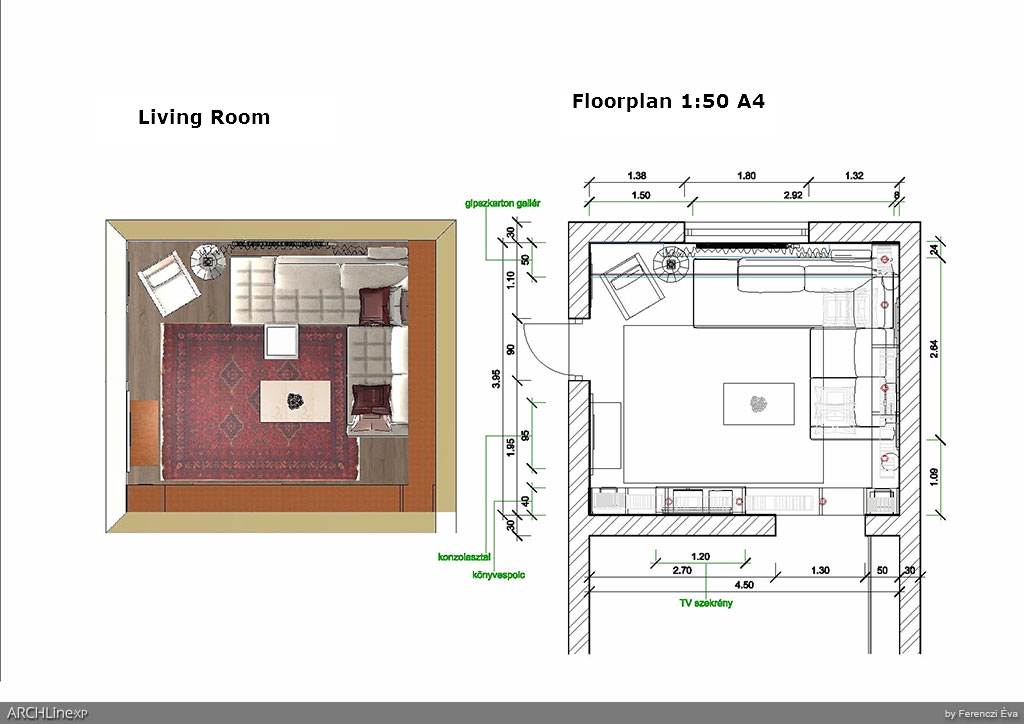 Questions were followed by answers until I came up with two interior design variations.
Intentionally I made pictures in black and white so the size of the space and the mass of furniture
can be perceived much better, so colors and textures are not misleading my client eyes.
"I really like both of the versions, you created exactly what I was thinking, but in a more spectacular way.
I can't decide which one is the best"
Following many questions-answers the colored plans were finished as well.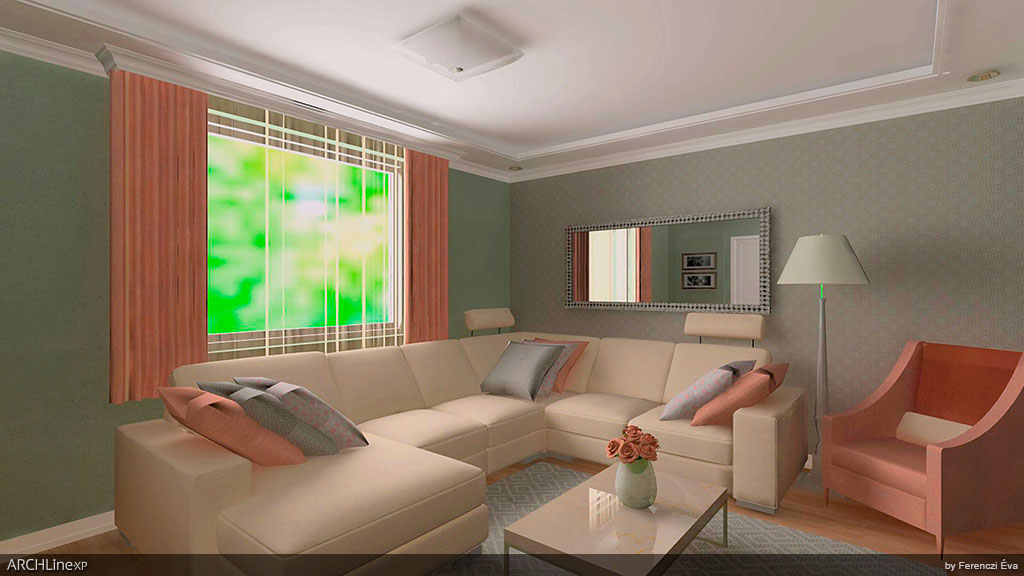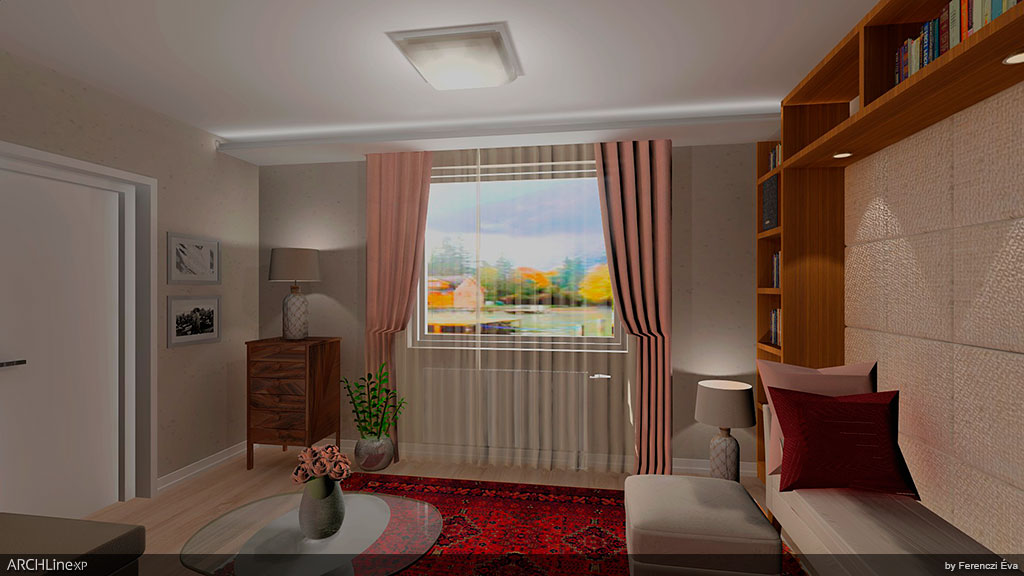 "Dear Éva,
Now you are challenging me. I like better the colors of the first picture. Both layouts are great. How can I choose now?
The tiled wall-panel version makes it completely different, it is amazingly good. If not seat option,
something else (?) I put there? I am still looking at, thank you."
Following our phone conversations a third and final interior design plan was formed.
Mixing up the first-two versions: the sofa was placed under the window in the corner,
and a built-in bookshelf in L shape under the ceiling.
""…I am looking the third plan again and again. The arrangement under the window is yet the winner-
Can I opt for greyish coloring instead of yellow or wallpaper? And ÉVI, would you prefer lighter or darker color for the tapestry?
My vote is still beige or its shade or something steely dark blue. I am still just loving it. "

"….I truly thank you for the interior design plans, I really-really love the final outcome.
Wish you all the best in your work! I promise I will get back to you with the result of the implementation….."
Last but not least we discussed the type of the wallpapers, colors and shades for the tapestry of the sofa..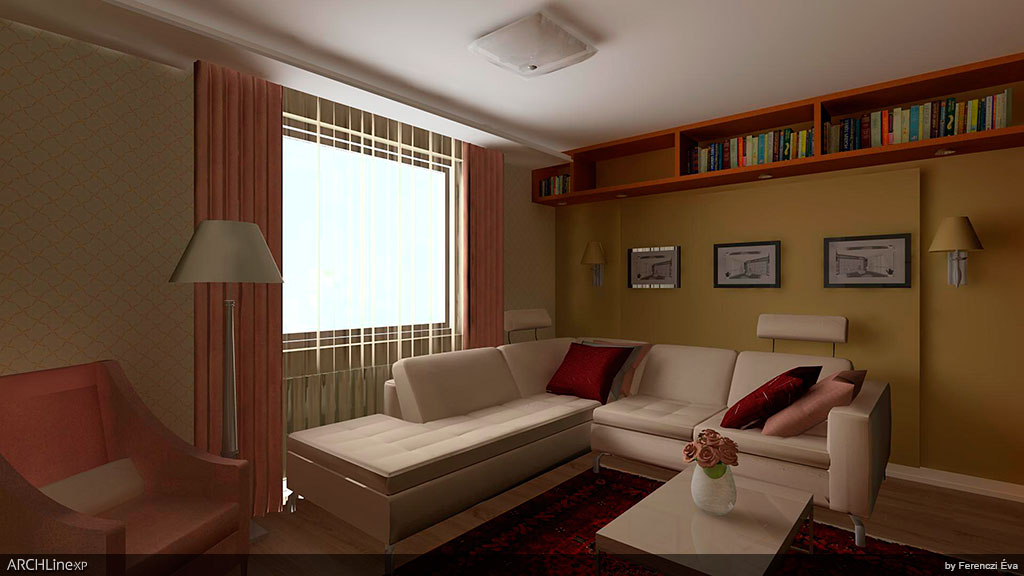 "Thanks for everything again, you gave me a huge kick with your plans, anyway I have
already bought the new sofa set, carpenter will come on Monday to take measurement for furniture."
Hopefully I can send you the final results. Best regards,…"
Looking around in the room:
1. option http://panorama.archlinexp.com/0dec4d41-4b3b-49e9-8839-b70d75d46d5f
2. option http://panorama.archlinexp.com/5f7e2def-70cc-4006-824c-1bc3615b8a94
3. option http://panorama.archlinexp.com/1b375656-7ed9-41cd-9574-91991377a3f0

Contact:
Éva Ferenczi
Studio Trend Ltd.

www.studiotrend.hu
+36 30 437 6455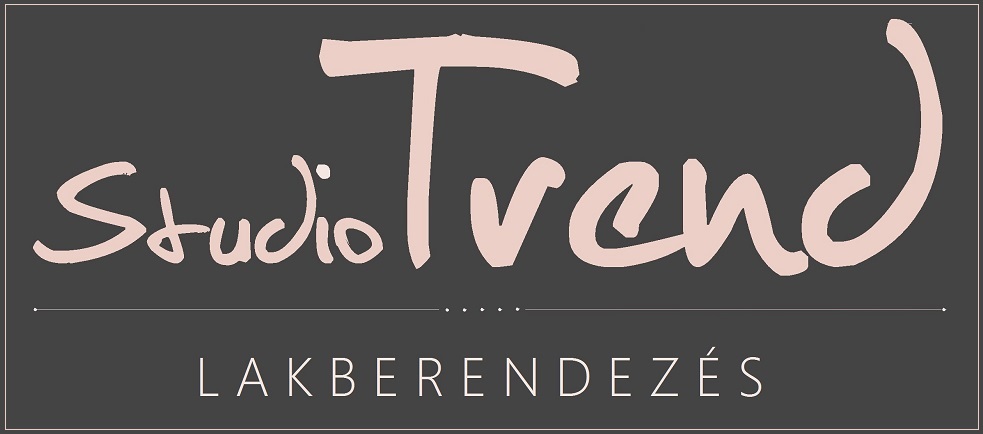 3D model created with ARCHLine.XP Interior design software and rendered with third party software.