An interview with architect Jakob Judis Sellesbakk from Norway. Learn why he decided to leave his well-known BIM tools behind, and looked for something, which suited his purposes better.
I started my work as an architect with ArchiCAD 6.0, later switched to REVIT for office reasons and then we went back to ArchiCAD14. About the time when I switched again, I came across ARCHline.XP15. My employer at the time was in the process of incorporating the program into its own calculation program. Out of curiosity, I started to experiment with ARCHLineXP and after a short time I was firmly convinced that this is an easy-to-learn, full-fledged CAD-BIM program that is in no way inferior to the aforementioned large BIM programs. After that, it was only a small step to convert to ARCHLineXP.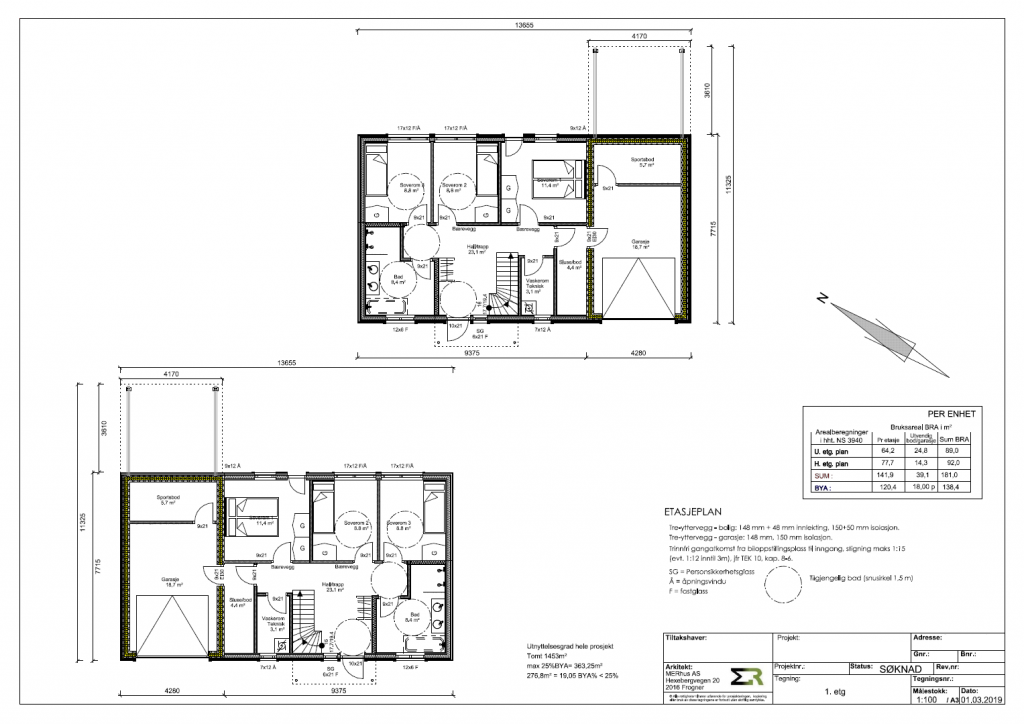 An example for a typical project that I am doing
The user interface is clear and easy to understand thanks to easy-to-understand icons. Working with both 3D and 2D tools is always quick and easy to do, which is made more effective by appropriate, logical keyboard shortcuts. The real strengths of ARCHLine.XP, compared to the 2 market leaders are:
the automated roof tool, which is easy to use, can be individually adapted and, thanks to the appropriate pre-defined roof shapes, saves a lot of time and effort
An intelligent stair tool that is operated from pre-defined shapes, and can also be built up from 2D lines. We are able to calculate individual stairs and ramps, the materiality of which can be changed at any time
An intelligent prioritization of building elements, that brings together wall, ceiling and roof elements appropriately, in sectional views
A good number of very useful door and window elements including special shapes that can be individually adapted without much effort
A well-stocked and well-organized object library
Quick and easy import of library elements from the 3D Warehouse, BIMobject.com, or Cadenas
All objects are integrated into the project can be read even by later program versions
The automated dimensioning, which is carried out by appropriate preselection either according to different European standards or by an individually created style
Placing the project into reality, using the Google Maps integartion
The adaptation of the excavation into the terrain model can be carried out using simple commands and is semi-automated
Materials, light sources and image resolution settings can also be changed during the rendering process.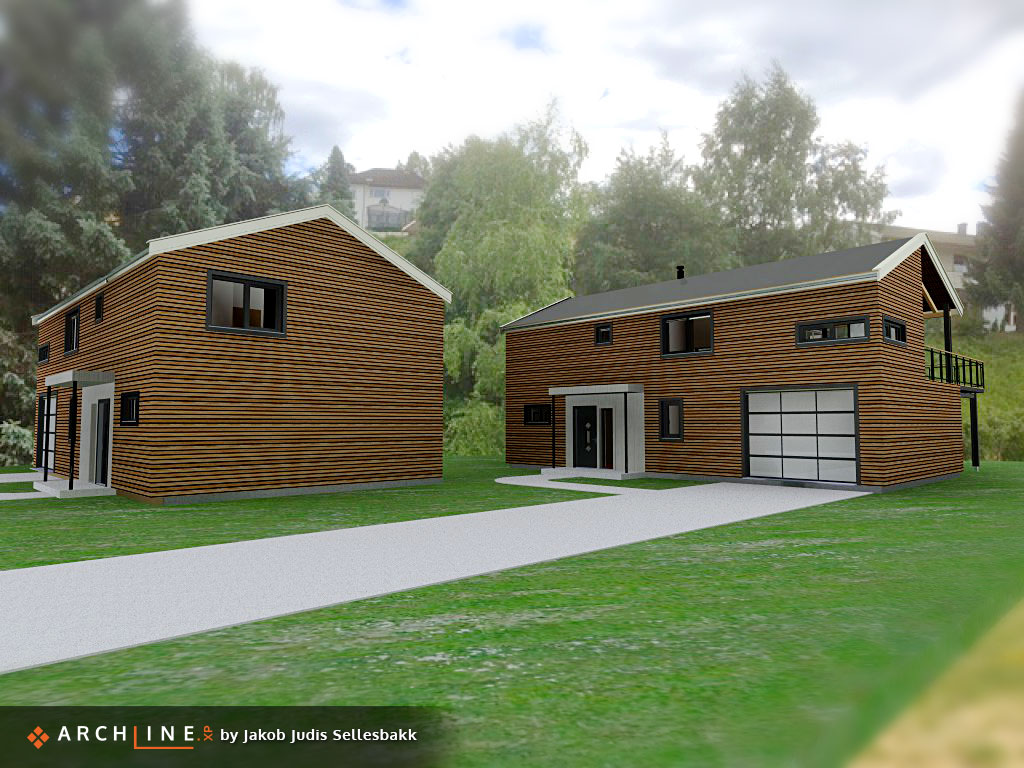 Same project, visualized, using the ARCHLine.XP built-in renderer
ARCHLine.XP is a program that impresses with its price-performance ratio. I am convinced that ARCHLine.XP represents a fully-fledged BIM alternative for small and medium-sized architectural offices and will be on the same level with the market leaders in the near future. I can recommend ARCHLine.XP to all architects, interior architects and designers with the best of my knowledge!
Jakob Judis Sellesbakk, Dipl.Ing.Architekt
Frogner, Norway
This email address is being protected from spambots. You need JavaScript enabled to view it.