Modern
family
home
-
Designers:
Ms
Dudas
&
Ms
Darida
Sarkozi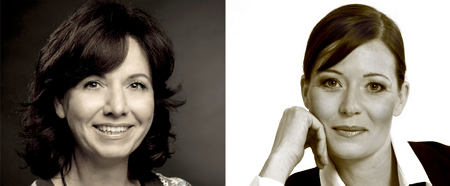 Ms Zsuzsanna Dudas and Ms Anita Darida Sarkozi designers talk about their latest design project, an elegant, modern family home in Buda.
"At the best time we got the call to carry out this design project, straight at the purchase of building site."
That meant we were able to think together as a team with owners and the architect - Mr Balazs Voros. The simplicity of exterior reflects on colours and shapes used in the interior design. Even though grey and blue colours were requested, we sneaked in some shades of beige, also added some round, gentle, soft pieces which dissolved the minimalism was coming from the exterior.
The plans were made in ARCHLine.XP CAD/BIM Design software.
Contacts:
Ms Anita Darida-Sárközi
interior designer
web: www.dsa-studio.hu

Contacts:
Ms Zsuzsanna Dudás
interior designer
web: www.dzsemdesign.hu